The penalty that a Korean player has,"the obligation of the defense of the Korean people"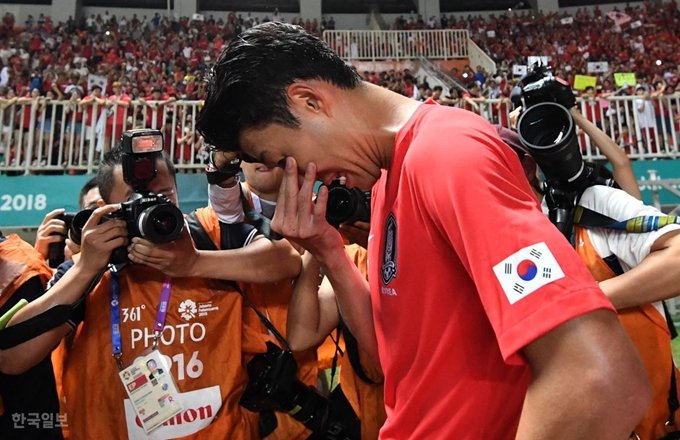 source: https://www.hankookilbo.com/News/Read/201809020335062741
I can not imagine it in a country where military is not a duty. Korea is a war country. It is a truce, a country still in war. That is why every man in Korea must go to the army.
If you ask a player with Korean nationality the most important thing in your life, you will talk about the military. It is a very important concern how to overcome it because you have to go to the most active twenties in the sports life.
In Korea, there are a few conditions that allow athletes to exempt their troops.
You can win a medal at the Olympic Games or a gold medal at an Asian Games. In recent years, the World Cup and the WBC in the fourth or higher grades to give a waiver.
Recently, the Asian game was a very important event for Sohn Heung-min, who plays in Tottenham. If he did not win the match, he would have to go to the army. Fortunately, Korean soccer players won gold medals in the Asian Games and Soheung Min was exempted from the army.
In the process, however, Seong Heung Min's nervousness and tension will have been more important than any important event.
Korean players have a penalty of defense obligation. For this reason, a player who can not solve the military problem is not properly evaluated in the transfer market.
The characteristics of a country like Korea, and the fact that it is in the middle of a war are affecting many players who play sports.
Anyone who supports Korean players in any event should understand the military penalties that Korean players have.
---
---