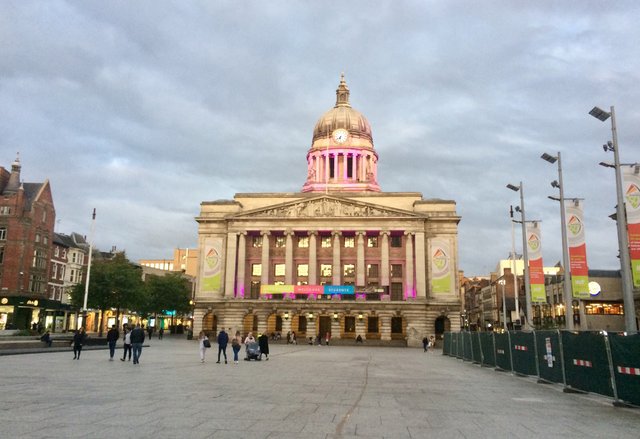 16 days ago I pulled my thigh muscle trying to hoof a football down a fairway in a game of Foot-golf. And i'm still hobbling like old man. What's interesting about the injury is that it's my left side, the stronger side, that is in discomfort and these is forcing me to plant the right foot down sooner to take the weight off the left and remove the pain.
For the longest time, my left leg has held more muscle and if I compared my legs in the mirror, it was easy to see which was my dominant side. And I've had a slight limp for a long time, but it's not due to pain like the most prominent one is currently, it is due to weakness - the left leg taking over the walking while the right one was swung.
With the right side now doing more of the work, if you call walking'work', I'm hoping there is a little balancing taking place, although it's probably only happening to a small degree.
I've been reading up and the best way to counter this is to stretch, strengthen, and put some thought into your steps. The first two I will get on at again soon, but the third sounds like a lot of effort. Thinking about walking when walking, who can do that for more than a few seconds - boring!
I'm 41 in December though, and so it's time to take this shit a bit more seriously if I want to keep the pain away and walk on into my later years. Next month I move into a new apartment, and on site there is a small gym of sorts - hopefully this will be the motivation I need - 50 steps to the treadmill and weight bench.
Anyway, enough waffle, I need to finish this beer and go to bed. Cheers!
Oh yeah, thank you to the 1.5 people who had a go at winner 10000 SPORTS tokens - sadly, no winners on the post but Ang Pao collects 10000 more SPORTS because no-one guessed correctly.

I can't believe this result!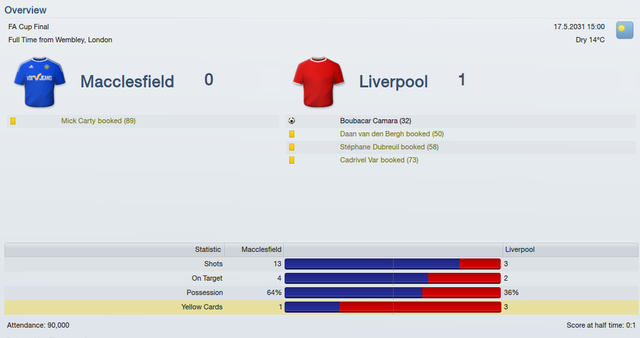 13/3 in shots, but the dirty Scousers win the game 0-1. Bastards!

Fouled to victory, booo!




7897