Finally a decent week for my Fantasy League team, hopefully it wont be a one off and the form can continue.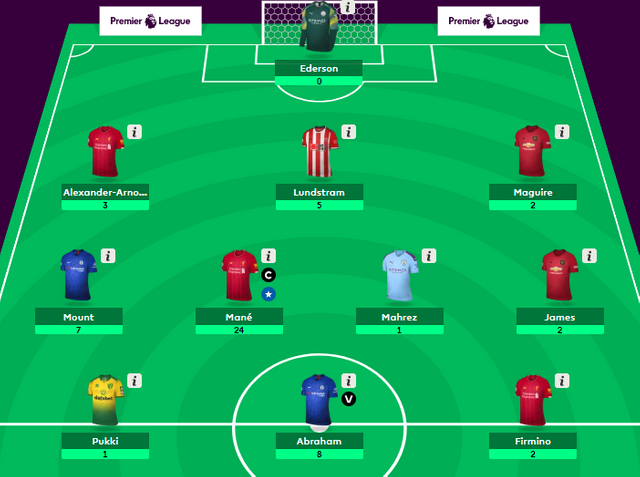 So this week i moved up 20 or so places in the Steem Fantasy Premier League. City lost, Man U lost, again, and Liverpool only just scraped a win at home to Leicester. The 4 players I had picked from the Manchester club totaled 5 points between them, and so it was up to Sadio Mane to bring home the bacon as captain, with a goal and an assist for that injury time penalty.
My Chelsea picks, Mount and Abraham were involved in their 1-4 win at Southampton, and together they collected 15 points. At the back, Sheffield United's Lundstram got me a clean sheet, but it could have been so much better had I fielded Dunk of Brighton. Dammit!

Looking at the scores for the week, only one team above me collected more points.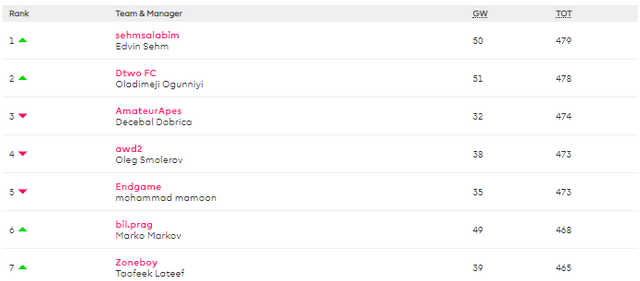 And that is Ade Quaresma, well done! If you are reading this (yeah right!), let me know and I shall send you some SPORTS.

I've got 3.2 million in the bank and a transfer for this week, gotta make that count.
The game of the weekend is at Old Trafford where the now likely title winners of the 19/20 season visit - I can't seen anything other than a Liverpool win.

Every dog has it's day I guess.
---
And in other news, Solskjaer will be gone by Christmas, and I'll have a few thousand more @actifit tokens.
Cheers
Asher




8172