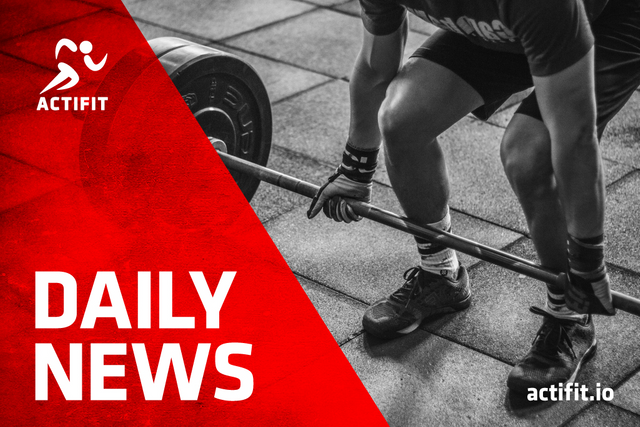 Mentor Program Rewards Distributed
By the end of June, our 1st official mentorship program concluded! We would like to thank @rosatravels for her help and cool initiative in launching this program, but also thank all the mentors who participated and were able to successfully onboard new actifitters, and finally to welcome all those new actifitters who joined our active users.
The program's rewards were based on the 1st 10 mentees, who recorded a minimum of 10 activity reports, for a maximum reward of 65 STEEM for the mentor for such mentoring effort.
Below is the list of mentors, how many successful mentees they onboarded, and the rewards that were sent to them as a thank you for this effort. In total, we distributed 183 STEEM to 5 mentors, as follows:
Buy AFIT With STEEM on Actifit.io
We just introduced the option to buy AFIT tokens with STEEM on your own actifit.io wallet.
This option makes this process easier for anyone wanting to exchange AFIT for STEEM upvote, while not having the min 100 AFIT tokens to do so, but also in preparation for the upcoming new utility use cases for the AFIT tokens.
In short, it's a simple and straight forward way to acquire more AFIT tokens.
To use this option, you can either access directly from the new menu item under your profile menu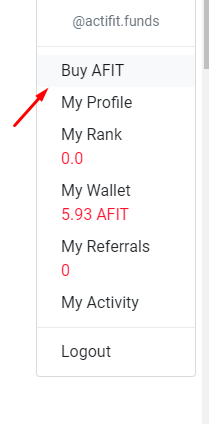 This will take you to the wallet screen, with the buy AFIT option already open.
Alternatively, you can just to your wallet menu, and you will need to click the "Buy AFIT" button to perform the transaction


Upon inputting the proper AFIT amount, the relevant STEEM amount will be shown. Clicking the "Proceed" button will open a steemconnect window to enable sending the proper amount of STEEM to buy AFIT tokens.
It is critical, for this transaction to go through, to keep the original window open.


Once the transaction of sending STEEM has been confirmed on the blockchain, the wallet screen will also confirm the transaction, your AFIT balance will update, and a relevant transaction will show in your history.


Top Daily Actifitters
Our latest voting round included 680 rewarded reports.
Below are the top 20 actifitters from this round. Well done guys !!
A kind reminder to all actifitters: some versions of esteem app still cause issues when used to edit your reports, via removing essential info Actifit uses to identify proper reports. This prevents related reports from receiving rewards.
Until this issue is officially fixed via the esteem team, we advise that you use other Steem interfaces for editing, including our own actifit.io, steemit, busy or others.
Doubled UP Rewarded Actifitter
Today's Random Double Up Reward went to @moderndayhippie!
This lead to doubling up the AFIT token rewards and the STEEM upvote value.
Congrats! & Don't forget to claim your "Lucky Doubled Up" badge on your actifit.io profile page.
Will your rewards get doubled UP tomorrow? :)
Our Newest Actifitters
In case this is the first time you see this section, essentially it aims to introduce new actifitters to our amazing community.
During the last voting round, we were happy to welcome the below new actifitters, joining more than 2,500 unique users who had posted an actifit report.
Our recent joiners are: @gingbabida, @rashidnazirmir, @samedli, @iotman, @victorholyo, @lolahuss, @elsaenroute, @manishmike10 and @syedshakil.
Feel free to check out their recent reports and welcome them to the Actifit community!
Delegation Status
Actifit continues to receive amazing support by the community. We would like to extend our thanks to everyone who is continuously supporting Actifit.
Below is the recent delegation updates' list:
@pjansen(78 SP)
@cameravisual(100 SP)
@iansart(649 SP)
@akomoajong(750 SP)
@mawahab(1,370 SP)
@bluengel(518 SP)
@anikearn(750 SP)
@runridefly(1,610 SP)
@carlos-fernando(194 SP)
@bdlatif(50 SP)
@kapengbarako(2 SP)
@dearw(20 SP)
Thank you to all delegators for the wonderful support! To see the list of all our delegators, check out actifit.io/delegators
The amount of delegated SP has a large influence over not only the daily/weekly delegation reward, but also on the amount of rewards the actifitter receives on daily reports, as it constitutes a key element in User Rank.
Which is why being an Actifit delegator now has more influence on your rewards, coupled with number of AFIT tokens and other factors highlighted before.
Delegators share a max cap of 100K AFIT tokens according to their delegation amount, and also earn a 5% beneficiary reward from actifit posts' beneficiary earnings.
We are appreciative of more delegations to be able to better award actifitters and support our project, so thank you for doing that !
When you are looking to increase your delegation, you need to use the new total amount as the delegation amount, and not only the increased amount. Otherwise only the new amount will be used, and the remaining amount will be undelegated.
---
@actifit Team

To delegate to Actifit, you can use any of the following links:
10SP, 20SP, 30SP, 50SP, 100SP, 250SP, 500SP, 1,000SP, 5,000SP, 10,000SP, 20,000SP, Custom Amount
Make sure you have at least 15 SP left on your account.
consider voting for Actifit as witness

Our Top Delegators
An additional big thank you to some of our top supporters
@goodnewworld | @freedom | @sepracore | @fitat40 | @julialee66 | @onealfa | @binance2 | @selfvotejustice | @supergiant | @taskmaster4450 | @dmoons.kim | @wil.metcalfe

Our wonderful ambassadors
@akomoajong | @alexvanaken | @ervin-lemark | @flauwy | @jaraumoses | @jasonshick | @rosatravels | | @toocurious | @pearlumie

Our amazing moderators
@alfamano | @alokkumar121 | @ashikstd | @ciuoto | @ckole | @definethedollar | @katerinaramm | @kpreddy | @priyanarc | @rabihfarhat | @rogernfl | @pjansen | @thereikiforest | @vishalsingh4997 | @sumit71428

Haven't downloaded Actifit yet? download it from the playstore or from the app store and start your journey to fitness and rewards!