Hello, dear actifiters and friends!
Yesterday was a splendid sunny day
We accompanied @yena to ski on the Seiser Alm and then walked for a couple of hours.
A huge hug 🤗 from @amico!
---
Everything is okay! 👌
---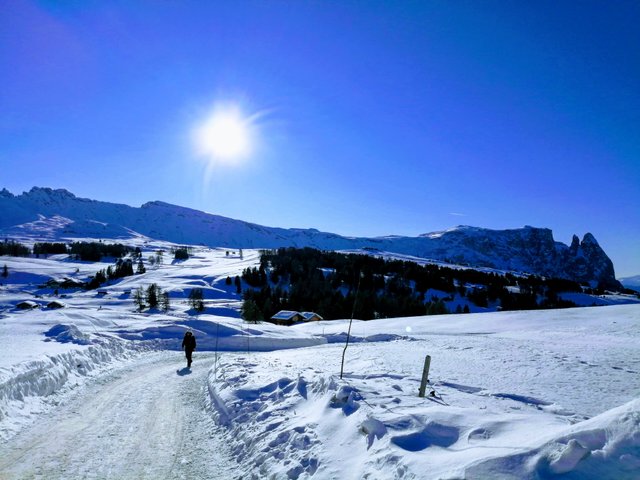 Ita 🇮🇹
Cari actifitter e amici,
Ieri è stata una splendida giornata di sole
Abbiamo accompagna @yena a sciare all'Alpe di Siusi poi abbia passeggiaton un paio d'ore.
Un caro abbraccio da @amico! 🤗
---
Va tutto bene! 👌
---

| See you soon... keep (or start) competing with @actifit you too! A sporting hug from @amico! 😘 | 😍 Even today I am very grateful for having lived this day with awareness! 🙏🏻 #sbi-skip |
| --- | --- |
---
(All images in this post were taken by me and are licensed CC0 by @amico)
| I discovered share2steem (affiliate link), which allows you to integrate publications from various social networks and automatically publish them on Steem. | Create Your Actifit / Steem Account (affiliate link): for as low as US$ 5, you get some awesome treats! |
| --- | --- |


9636