It's been a brilliant evening of bezzing along cycle paths between Cleckheaton and Bradford, West Yorkshire!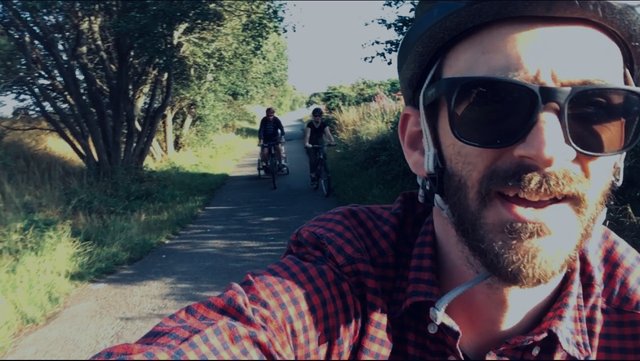 In the background of my photo, behind my big dumb face, is my wife and then my father-in-law. Behind his bike is my son who is in a trailer. He was loving it!
Just beneath the photo under my chin was my 1y/o daughter, who was also thrilled and loving it, if slightly cold. She kept doing 'hands free' by taking her hands off the bars. Dead cute.
We want to do more bike rides in the future... we just need a garage to store everything in. Currently everything is kept at another garage and it's not so convenient.
Hey-ho, we take opportunities to get out and do these things when they come :) ####



8948