Today I've spent 12 non-stop hours filming a music video for a death metal band.
In the darkness, in the wind, in the rain.
It's been dead good fun, but I'm absolutely shattered.
(We filmed in the quarry I posted about the other day too)
However - despite the strong winds and heavy rain, it decided to easy up for 25 minutes and gave us a... double rainbow spectacular!
Holy smokes that was a welcome relief..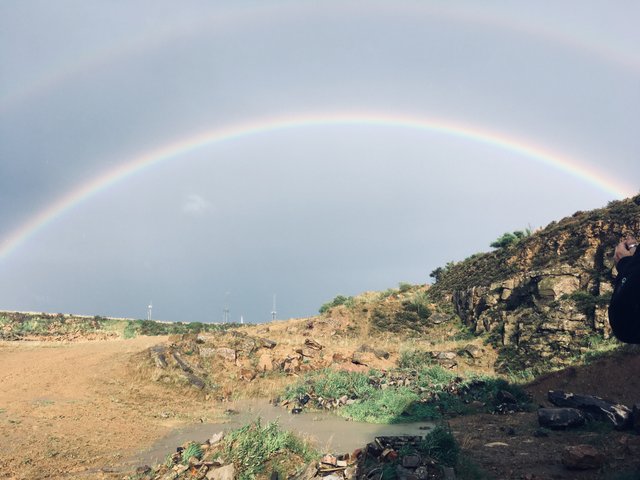 8801