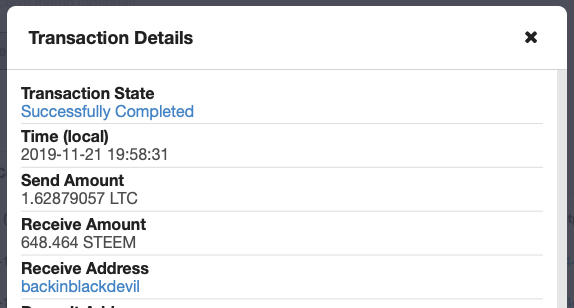 (..) Kleine Investition, sonst nichts spannendes ...... oder
Wenn der Steem sinkt, was macht man da? Den Kopf natürlich nicht in den Sand stecken.
Wenn man den Kopf in den Sand steckt, bringt man seinen Popo in eine gefährliche Position.
Man kann aber auch investieren. Nicht viel, aber für mich ausreichend. Man wird sehen, es ist nur ein kleiner Betrag, aber vielleicht beschert er mir irgendwann ein bisschen Glück. Die Hoffnung stirbt zuletzt.
So nun aber mal zum heutigen Tag. Nichts besonderes, es war ein entspannter Donnerstag. Um 12 Uhr hatte ich pünktlich Feierabend und konnte mich noch etwas auf den Besuch am Montag vorbereiten.
Ich hab dazu noch einmal meine Ausarbeitung etwas überarbeitet und werde diese dann am Wochenende auch hier zur Verfügung stellen.
Oder gab es vielleicht doch was spannendes? Naja, ich hab meiner Schwiegermam einen Weihnachtskalender gekauft von After Eight, aber spannend ist das glaub nicht so wirklich. Sie hat sich sogar richtig darüber gefreut. Wer kann schon behaupten mit 63 Jahren noch einen Weihnachtskalender zu bekommen.
Ich hoffe natürlich das ihr alle einen super Tag hattet und werde mich mit diesen Worten in mein Bett verabschieden. Ich wünsche euch allen eine erholsame Nacht.
(..) Small investment, nothing else exciting ...... or nevertheless?
When the Steem falls, what do you do? Don't put your head in the sand, of course.
If you put your head in the sand, you put your bottom in a dangerous position.
But you can also invest. Not much, but enough for me. You'll see, it's only a small amount, but maybe at some point it will bring me a bit of luck. Hope dies last.
So now to today. Nothing special, it was a relaxed Thursday. At 12 o'clock I had to work on time and was able to prepare for the visit on Monday.
I have revised my elaboration a little bit and will make it available here on the weekend.
Or was there something exciting after all? Well, I bought my mother-in-law a Christmas calendar from After Eight, but it's not really exciting. She was even really happy about it. Who can claim to get a Christmas calendar at the age of 63?
Of course I hope that you all had a great day and I will say goodbye with these words in my bed. I wish you all a restful night.
---