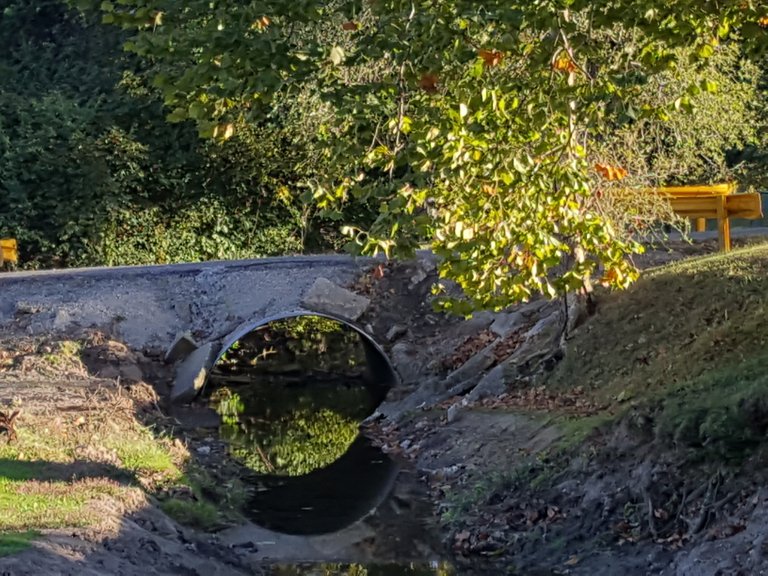 More photos from the Lincoln Loop. When you walk the same route every day it's hard to get new scenery, lol. The creek that runs throughout the park is barely running right now. Sometimes it runs all the way to the top of that culvert.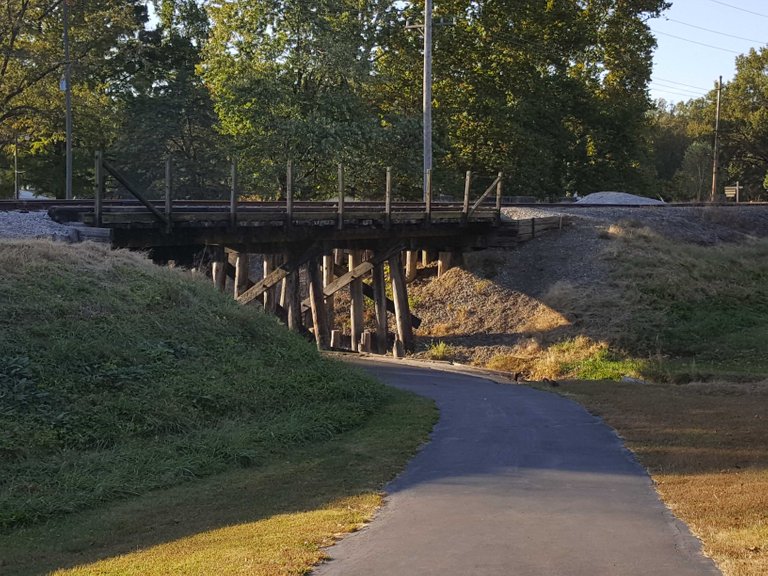 This is the view of the railroad trestle from the top part of the loop. It's kind of scary when you walk under it because it doesn't appear to be in the best shape for holding up a train!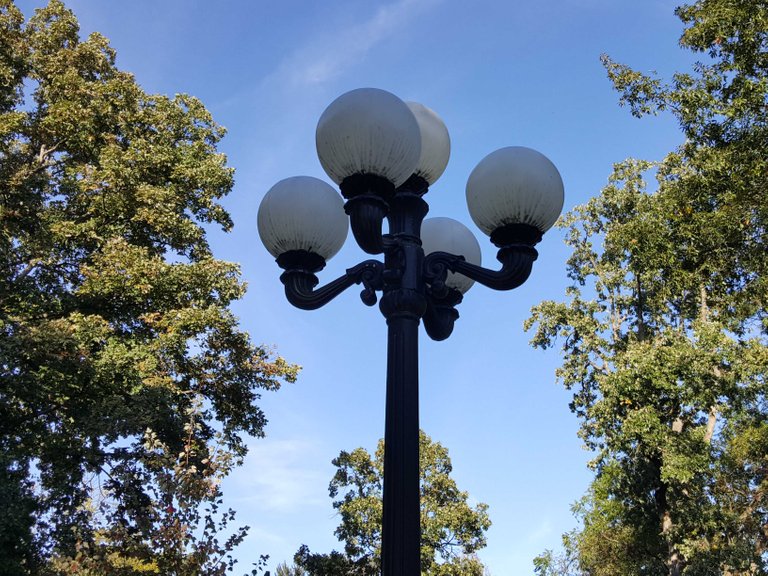 And if you want to extend your walk into the evening there are plenty of lights all along the trail. Each of these light poles has a memorial plaque to commemorate a citizen who has passed away. Loved ones make a donation and a plaque is attached telling who is being memorialized and who made the donation.
Besides walking in the park, it was Tuesday dance class so that made up the rest of my activity. All that worked up quite an appetite so I tried a new recipe for a shrimp stir fry with a Thai sauce. It has shrimp, cabbage, bok choy, onions, garlic, celery, Brussels sprouts, broccoli, and the Thai sauce. It was delicious, so it's a keeper!


12450

| | | | | | |
| --- | --- | --- | --- | --- | --- |
| | | | | | |
| cm | | cm | | cm | |

If you enjoy writing short fiction stories (less than 1,000 words) I'd love to have you join me on Narrative. Don't abandon STEEM - there's room in your life for both! Here's a link directly to my page featuring Flash Fiction:
Get in on the ground floor and see what it's all about. If you have any questions, feel free to ask me in the comments.