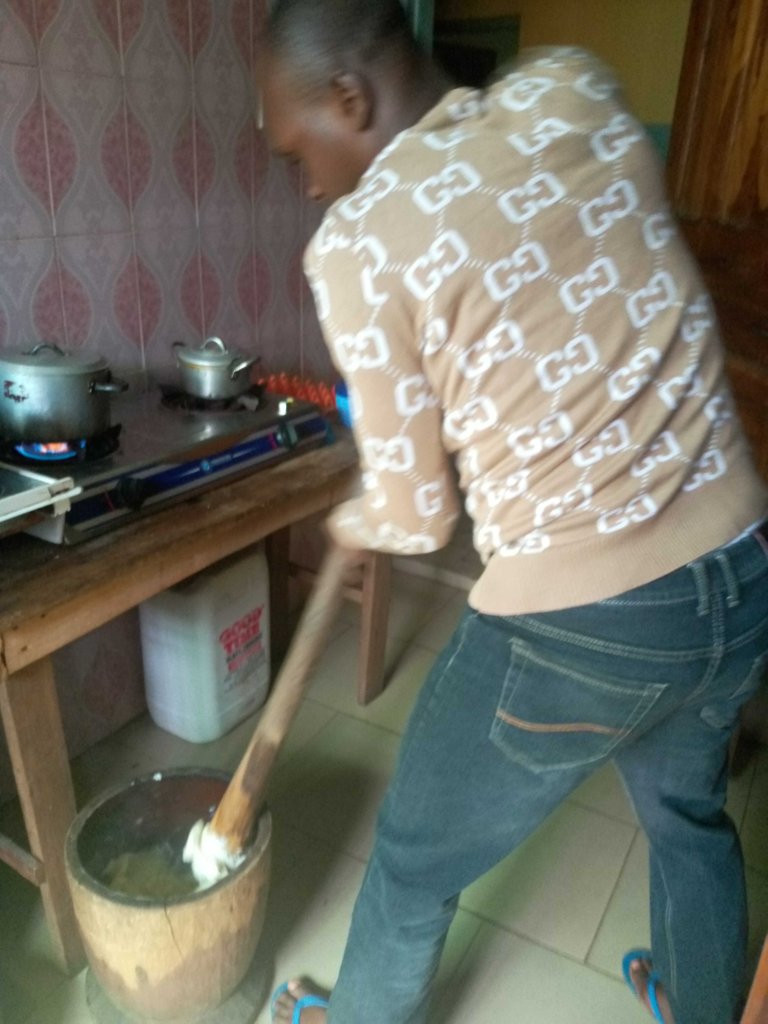 Again, It started out chilling cold today. The cold, dusty harmattan winds are still blowing in from across the sahara desert.
It really felt like going into full hibernation mode like the snail would do but then, there's a task ahead of me for today.
It's new year. The house is full from the visit of two families - my old school friends who are now married with kids.
The whole house space is rumbling and tumbling with activity. The boys won't relent with their wrestlemania-like kind of play.
I had been pre-informed by these families they were going to eat pounded yam for the day but I couldn't go into full hibernation in order to reserve enough energy for the task ahead. This is because there were other matters that needed to be attended to. But of course, I could manage the walking hibernation of the ice bear as a great deal of energy is needed to pound yam for three families.
So I started out peeling off the back of the yam tubers, cut them in small pieces, washed them three times with water and then got them boiled until they were cooked.
Afterwards, the yam slices were put in turns into the mortar and pounded until they were smooth using the pestle, which of course were washed before then.
It was so huge a task that I broke sweat despite the prevailing chill but also, it was a worthy task. Our visitors ate to satisfaction and everyone was happy.
In this alone, I was very delighted. The new year celebration continues.




5055

House Chores, Play with kids/grand kids