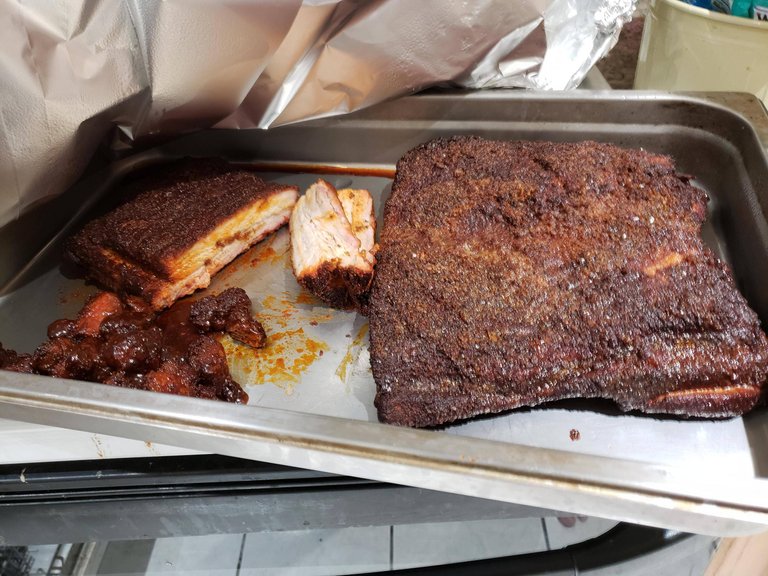 We had a family dinner tonight,
the food was more than all right.
Pork bellies I smoked,
the wood fire I stoked.
I made some burnt ends,
smoke and sweetness blends.
Grilled potatoes and salad as sides,
pleased the stomach and the eyes.
For dessert peppermint stick ice cream,
great company and food, I'm living the dream!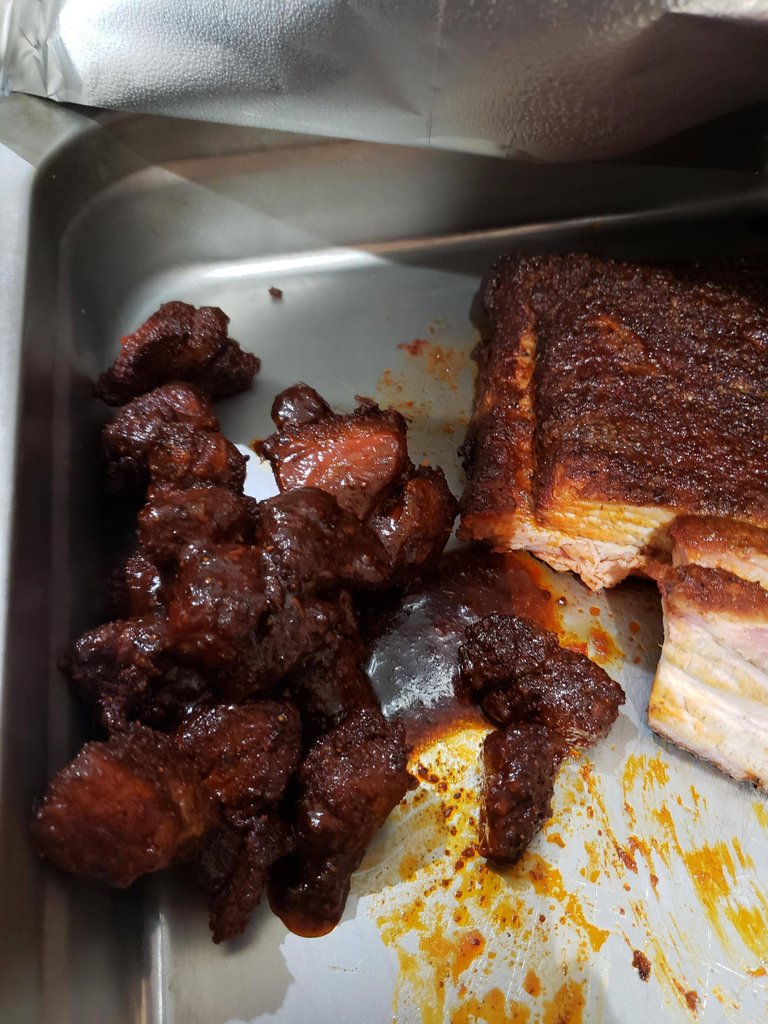 7072