Oh my, it was a long, busy, full day. I worked until well past 6, in the attempt to keep my head above water at work. Then my husband and I met for dinner at Chipotle and then we hit the trail.
It was an absolutely perfect evening, pleasant and fresh, with a light breeze and no bugs.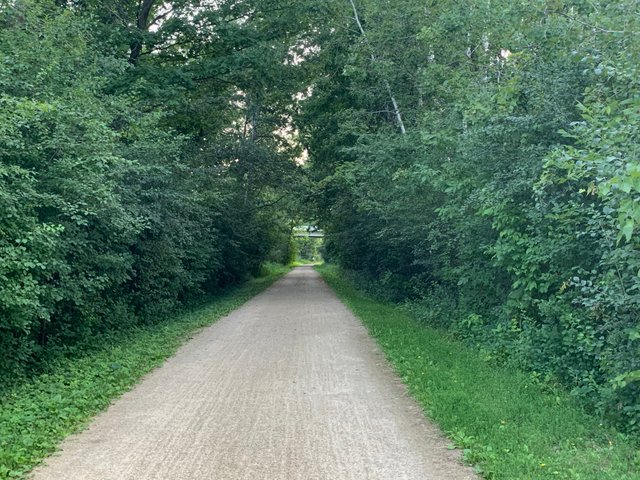 There were quite a few people out enjoying the trail. There's a certain friendly camaraderie on the path, and understood right-of-way rules and so on. Everyone is respectful, which is always wonderful and rejuvenates my faith in humanity.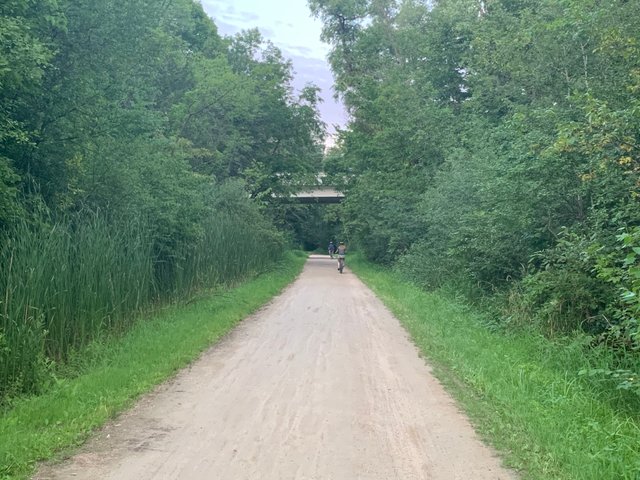 However, my husband and I have some good laughs because it makes me a little bit cranky when we hear bikes coming, and consciously move to the side or actually turn and make eye contact with them, and they still shout that startling "on your left!" or ring their bell as they pass.
Funny story. We had just gotten through one of these humorous sessions when my husband shared a story about being attacked by a goose on that very trail, right at the spot we were passing. Can you imagine? He said he was running along and on one side of the trail was a mother goose and her goslings. All of a sudden the goose flew up and was honking and hissing and pecking at him. I was completely freaked out! As I imagined what it must have been like, knowing I would have screamed my head off, a couple of cyclists passed without saying anything and I jumped out of my skin! And we laughed so hard!
Eventually we made it to our turn-around point - the marina. Just as we arrived, a cool old time car came by and I captured this picture of the car and my husband.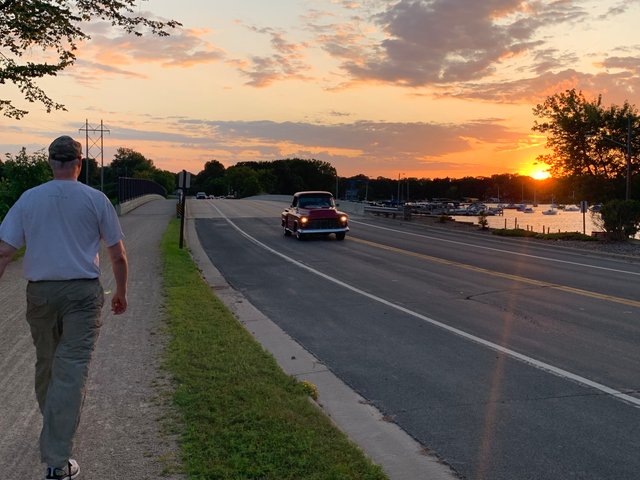 The sun was just dipping down below the horizon.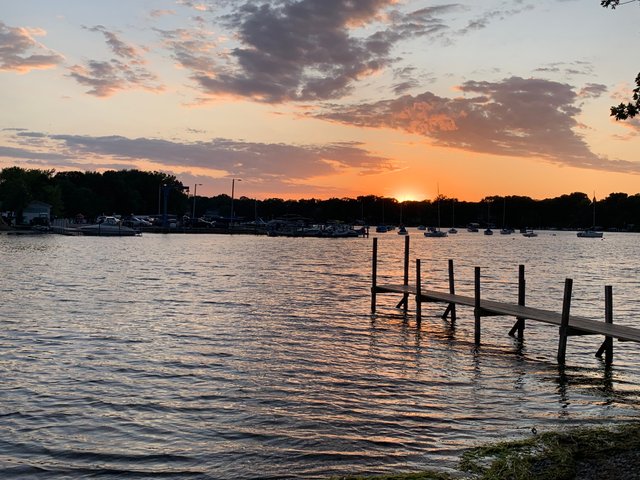 I tried to capture the drama of the setting sun and the beautiful evening sky.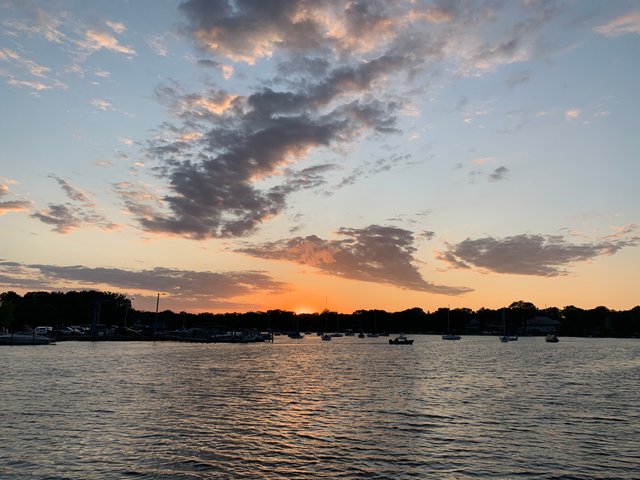 My husband took my picture.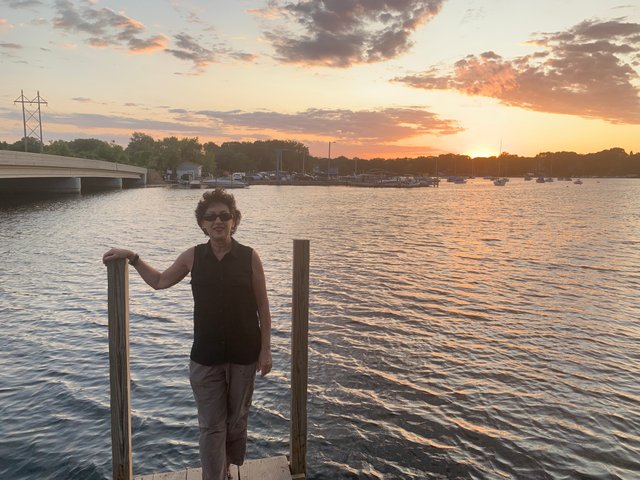 And then we walked back, arriving at our cars just ss darkness fell. And that was my Wednesdaywalk. Thank you to #WednesdayWalk host, @tattoodjay, and to the amazing @actifit team.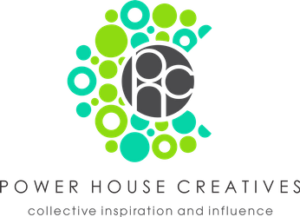 14951