Alliteration aside, it was very cold this morning — only about 15 degrees (-9.44 Celsius). I couldn't find Zoey's booties, so I ventured out without them. I can always tell if it's too cold for her feet. She lifts one foot off the snow, then sets it down and lifts another. But she didn't have any trouble. Another dog walker I spoke to said the same thing of his dog. We both agreed that there is some kind of dividing line where it's too cold for their feet, and it appears to be lower than 15 degrees.
The park was beautiful. Here are my pictures from today.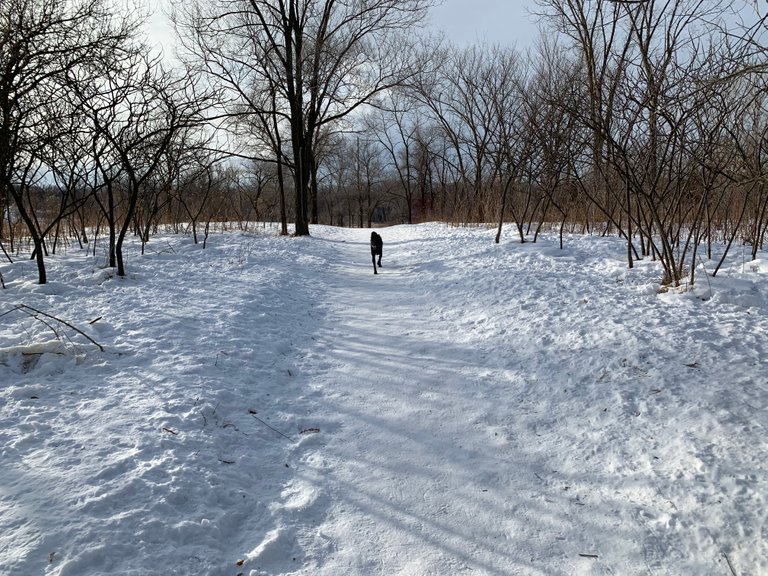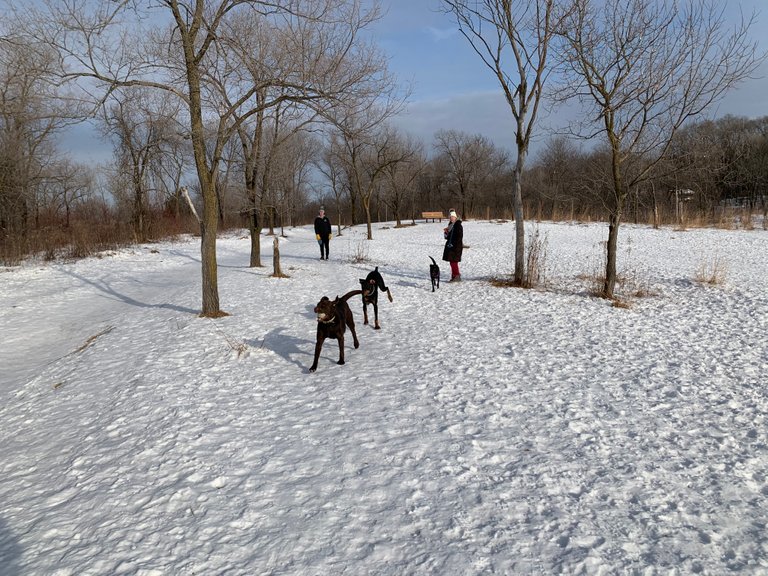 I walked down along the creek again to check it's progress in freezing solid. A week ago I shared a post with pictures from the same area and the weather was considerably warmer then — ranging from a bit below to a bit above freezing, and the creek was flowing rapidly, cutting a dark swath through the marsh.
But now it is in the process of freezing solid. As you can see the creek has turned a milky white with ice.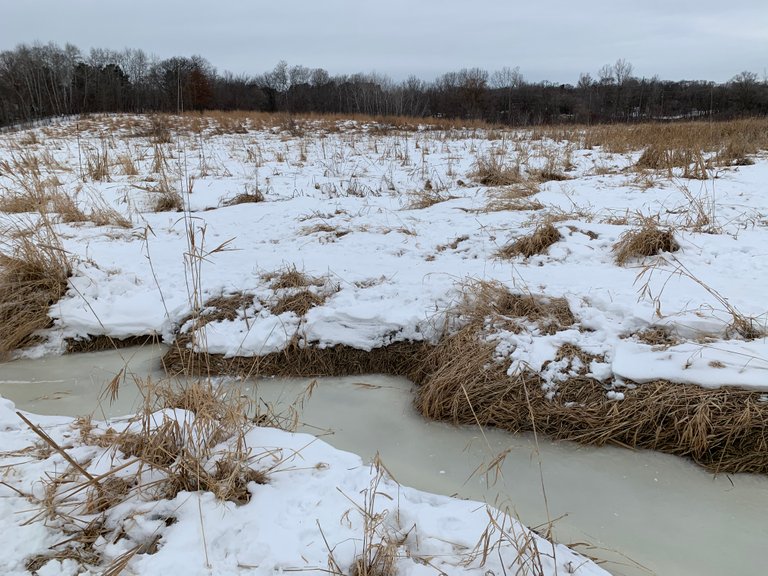 In some places you can still see it running under a crust of ice, and other places the ice has barely covered the water.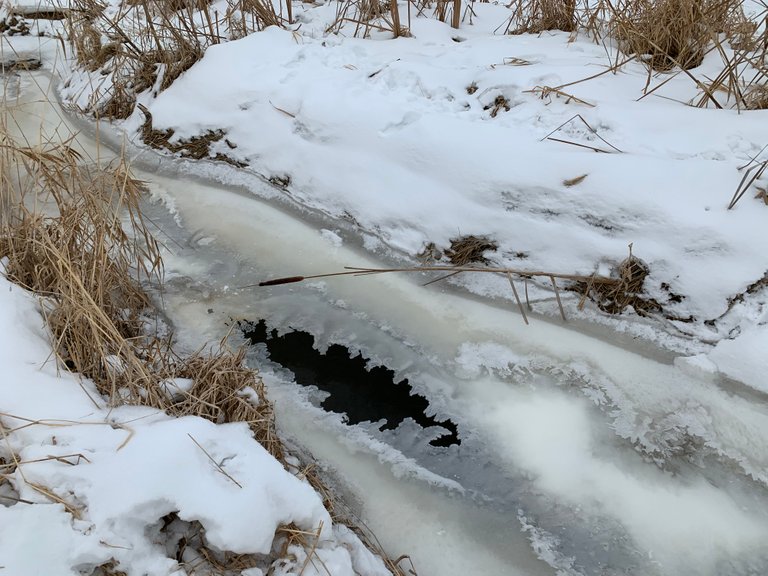 I was trying to capture the beauty of the forming ice, but photography just doesn't quite capture it.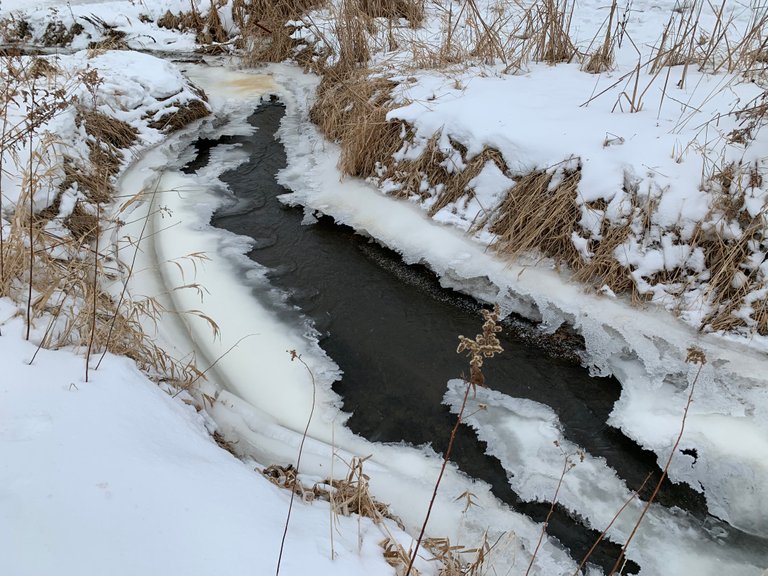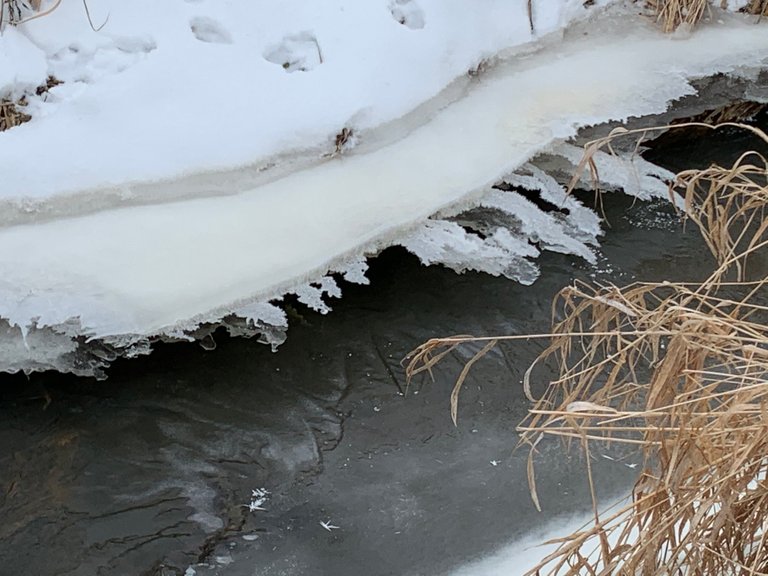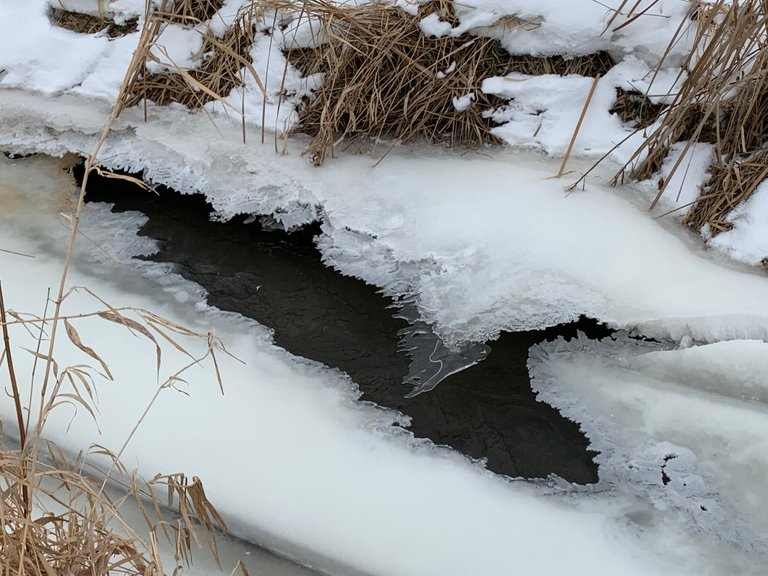 Once again, it was very difficult to stop taking pictures! Although, I did have to remove my gloves each time, as they are thick winter gloves and you can't operate anything electronic or mechanical with them on!
There was a lot of activity at the park. Minnesotans do not stop for cold. In this next picture you will see two cyclists on fat tire bikes.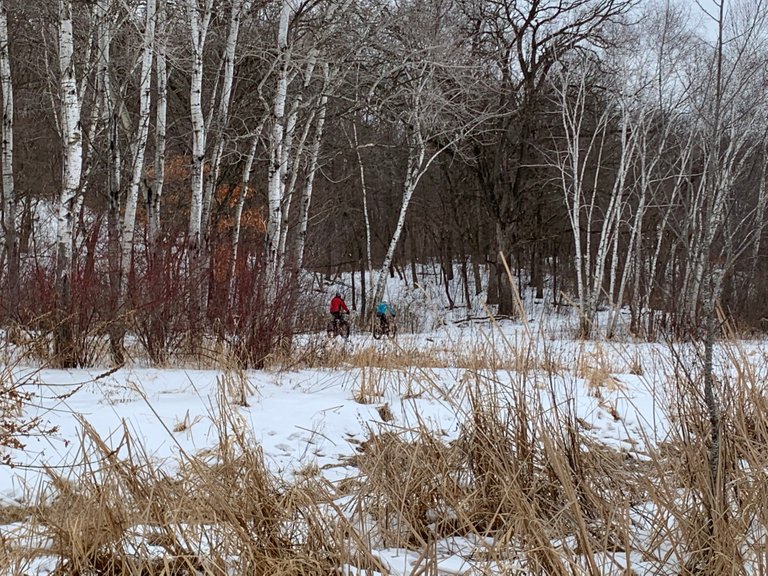 Thanks for visiting my blog! And thank you to tag hosts @ace108 for the #BeautifulSunday tag and @c0ff33a for the #SublimeSunday tag, welcoming random posts.

Join Steem to monetize your blog

Join via Steempress.io Earn money from your Wordpress blog. Get started here.

Join Steem via Actifit Get inspired to move daily, get fit and earn by sharing your progress. Get started here. Or find full instructions here.

Join via Steem.com You can also go direct to Steem (but note that it can take a few weeks to complete the process). Get started here.
Find Steem Communities
There are many Steem communities that provide education and support, and reward engagement and high quality content. Here are a few examples. Click the logos to join them on Discord: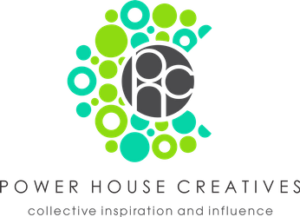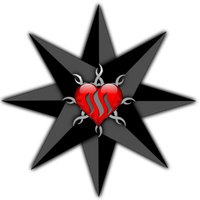 The Alliance: Join us in the Castle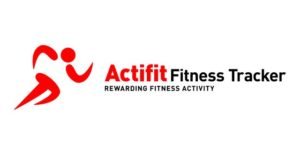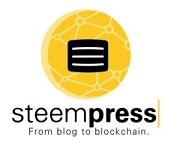 Wait, What Is Steem?
Steem is a social blockchain that grows communities and makes immediate revenue streams possible for users by rewarding them for sharing content. It's currently the only blockchain that can power real applications via social apps like Steemit.


15455