Hooray — the days are getting longer! I went out for a walk from the office after 5 pm and was able to do a complete walk in daylight! But it was very cold, and I had a little adventure that kept me out longer than I planned (which I will share in this post), and I had no feeling in my toes by the time I returned to my office.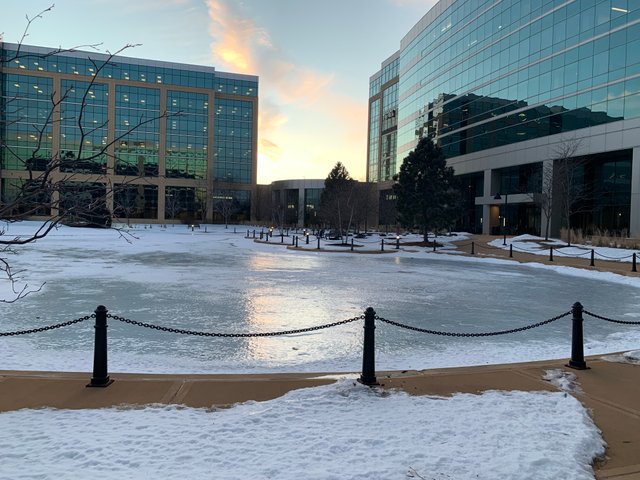 The office park is really quite pretty. This is the courtyard where I walk sometimes. It is really gorgeous in the spring when the fountains are running and there are flowers everywhere. But it has a certain stoic beauty when it's frozen as well.
I had to be careful because there were a lot of icy patches on the path!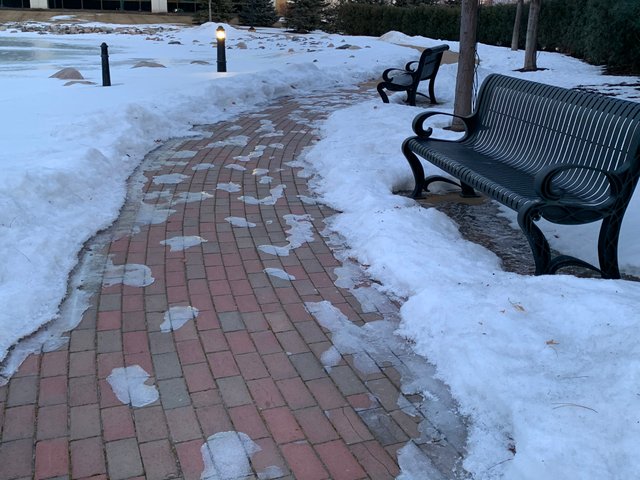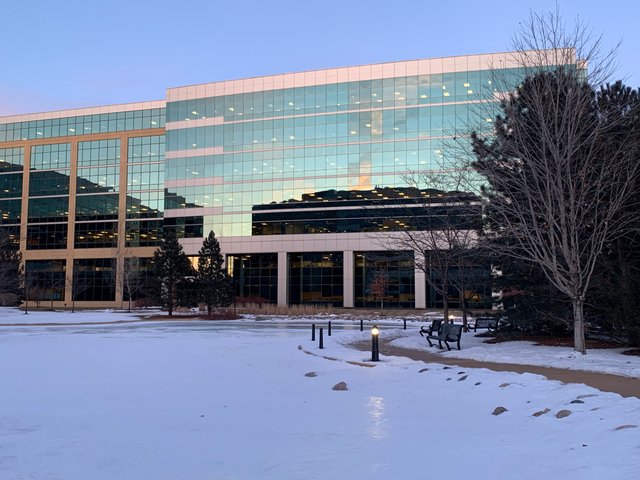 I wanted to capture the beauty of the reflections — the sky reflected in the building windows and shimmering on the pond ice.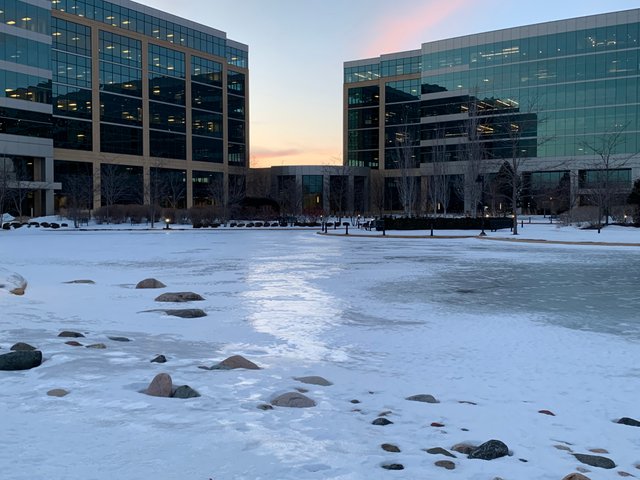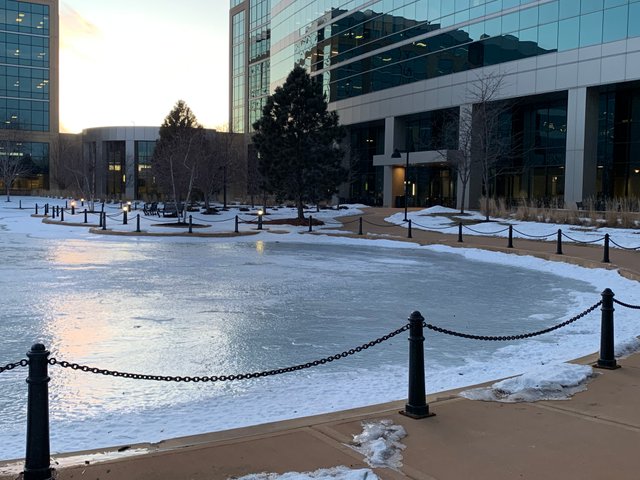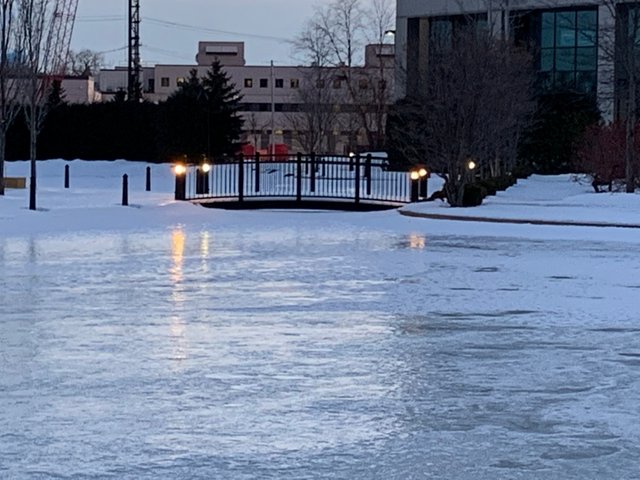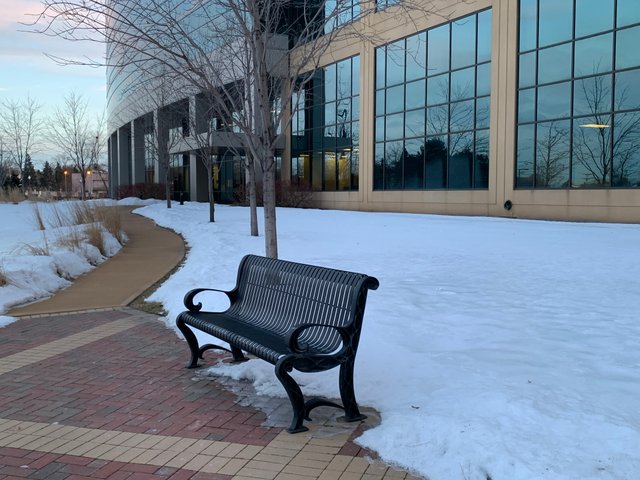 I walked three times around the ponds, and by then daylight was fading and I was very cold so I decided to go in.
And that's when I had my adventure. I walked all the way back around to the other side of the buildings where the entrance to my office is located, which is basically like traveling around a large city block, and I realized I was missing something.
I had put my credit card in my pocket before I left because if it was nice I thought I might walk along the bike trail which leads to a store I like. But it was too cold for that so I chose the courtyard. Somehow when I reached into my pocket for my phone I must have accidentally pulled out the credit card and dropped it.
So I had to take a trip back around the entire building to find it. I was so cold that I half considered abandoning it and calling the credit card company to cancel and replace it! But I walked back around.
And there it was!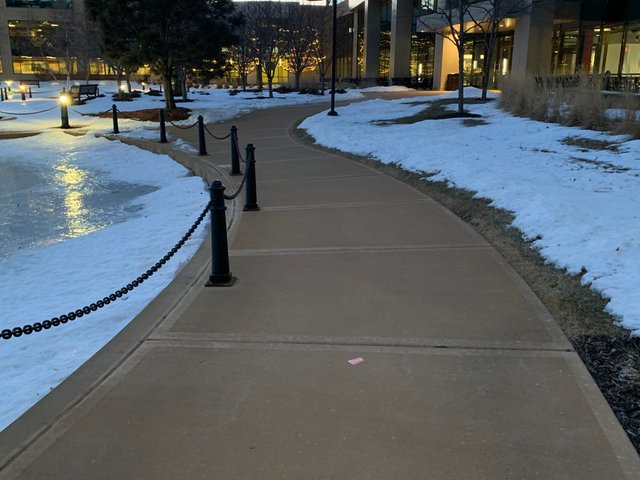 It was really getting dark by this time, but I was glad I had a reason to go back. Some trees decorated with lights came on and it was very pretty.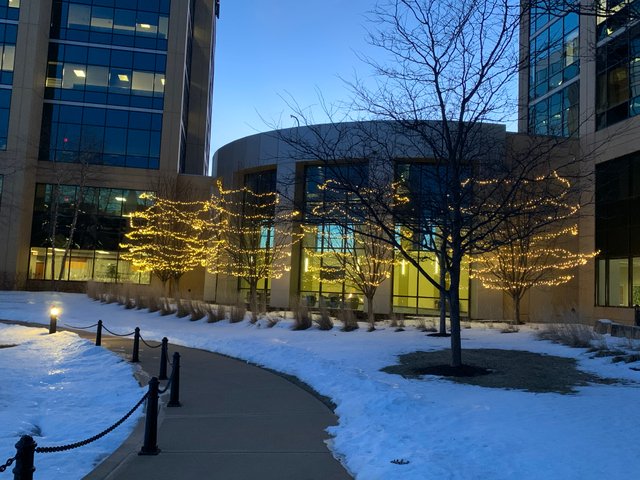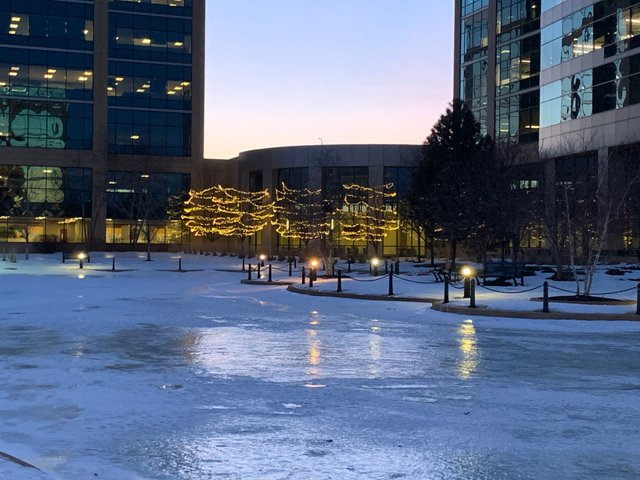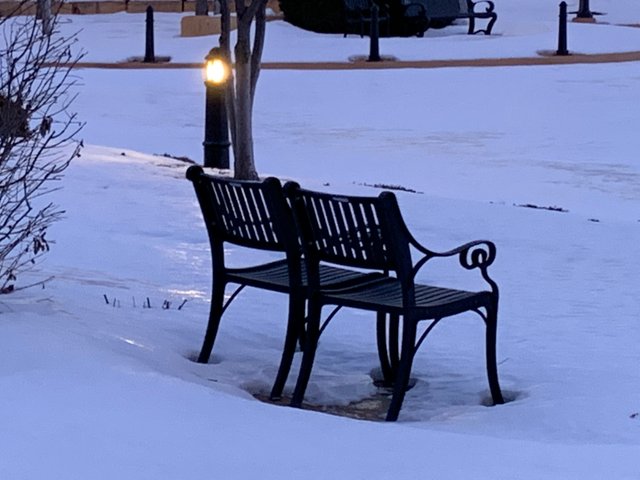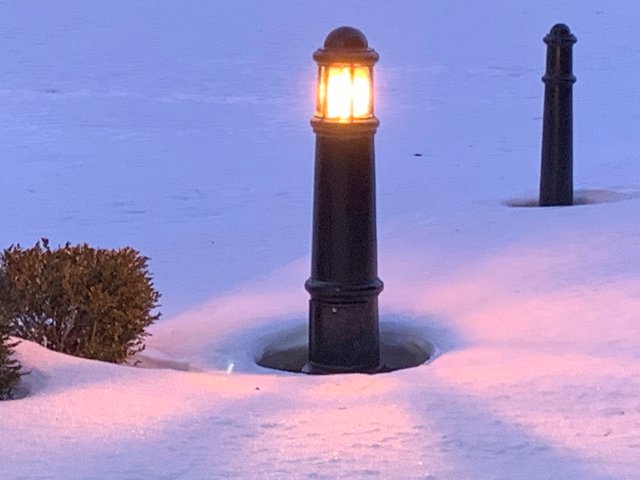 Thanks for visiting!

Join Steem to monetize your blog

Join via Steempress.io Earn money from your Wordpress blog. Get started here.

Join Steem via Actifit Get inspired to move daily, get fit and earn by sharing your progress. Get started here. Or find full instructions here.

Join via Steem.com You can also go direct to Steem (but note that it can take a few weeks to complete the process). Get started here.
Find Steem Communities
There are many Steem communities that provide education and support, and reward engagement and high quality content. Here are a few examples. Click the logos to join them on Discord: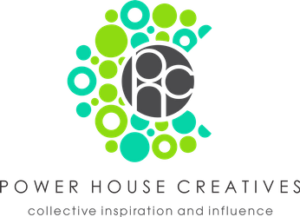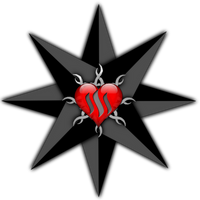 The Alliance: Join us in the Castle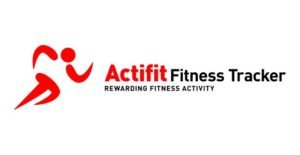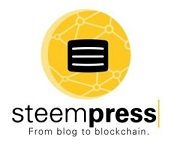 Wait, What Is Steem?
Steem is a social blockchain that grows communities and makes immediate revenue streams possible for users by rewarding them for sharing content. It's currently the only blockchain that can power real applications via social apps like Steemit.


13379