We recently attended the annual Loppet Festival in Minneapolis. Note that Minneapolis is known as the City of Lakes, and that this time of year they are all frozen.
At the festival there are all kinds of events and contests involving snowshoes, cross county skis and fat tire bikes, all of which take place on one of the lakes. But we didn't go during the day for those events. We went at night, when the entire circumference of Lake of the Isles is dotted with luminaries made of ice.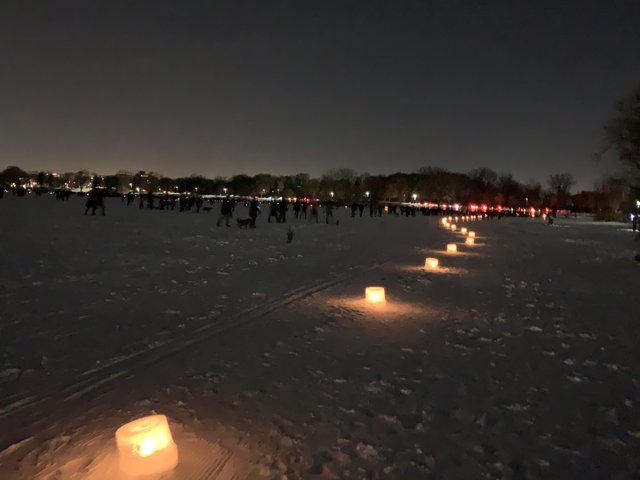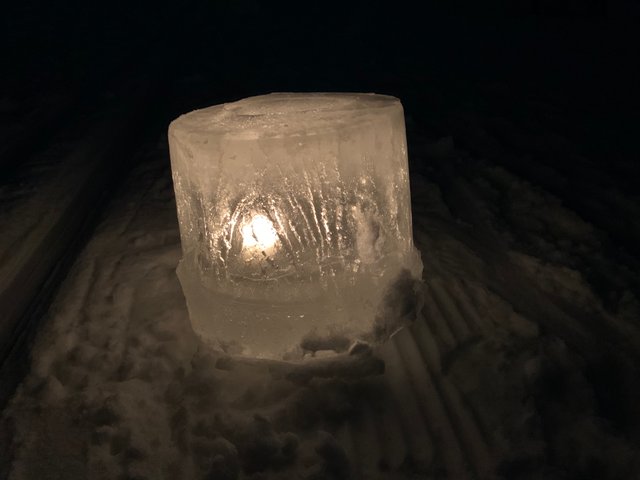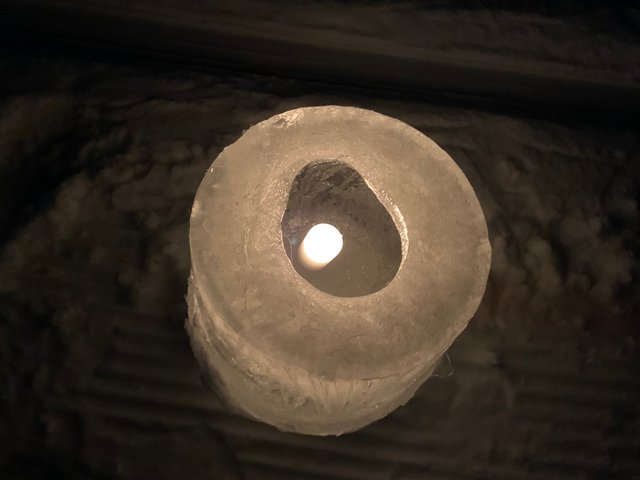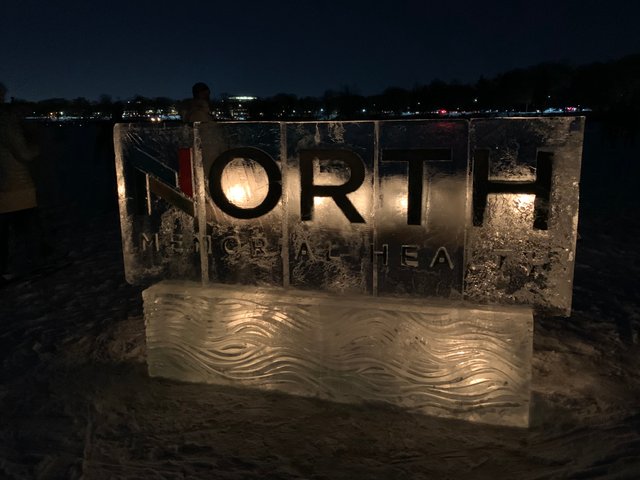 It was absolutely stunning. This is a huge lake. And as far as the eye could see there were lights every few feet along the edge of the lake.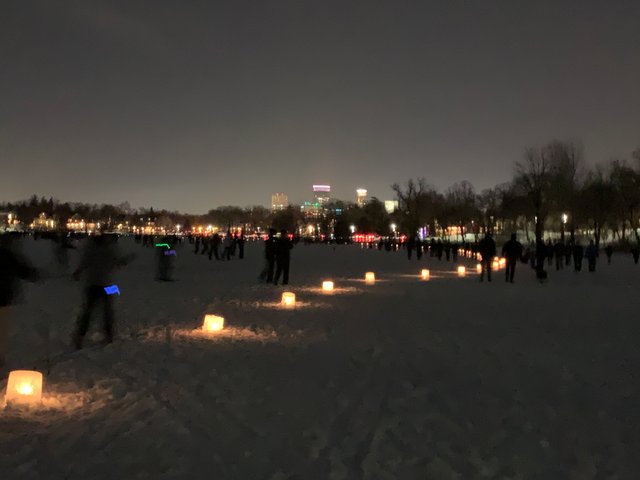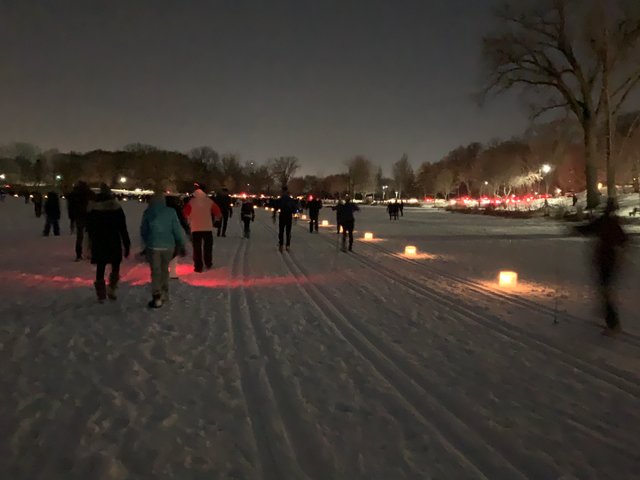 People were walking, skiing and snowshoeing all around the edge in a beautiful parade and everyone was in great spirits because the weather was mild — just below freezing — which is really quite comfortable. There were also all kinds of attractions!
Like fire dancers...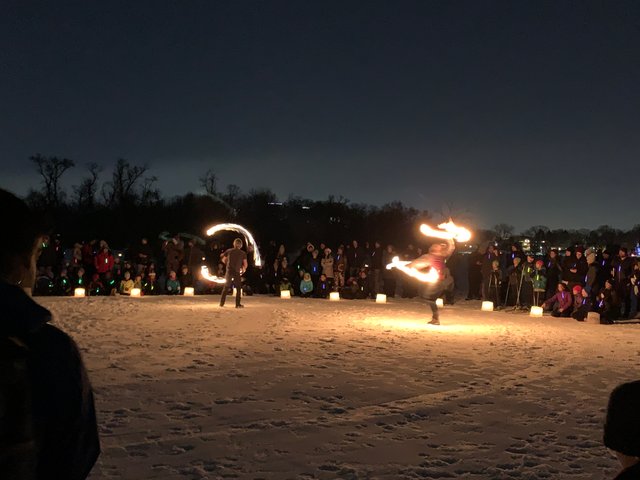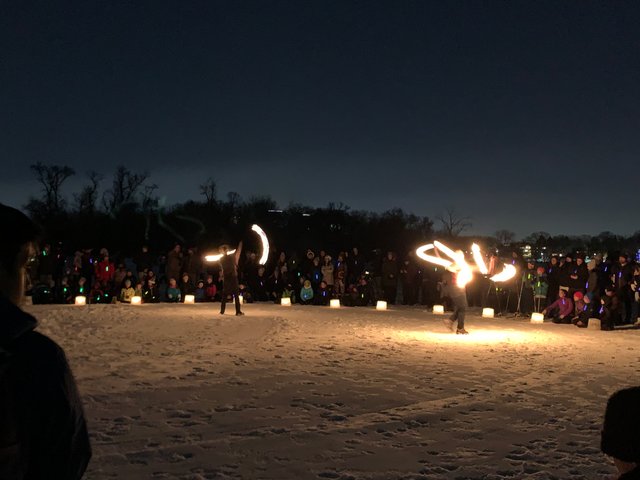 And Stone Henge, made of ice...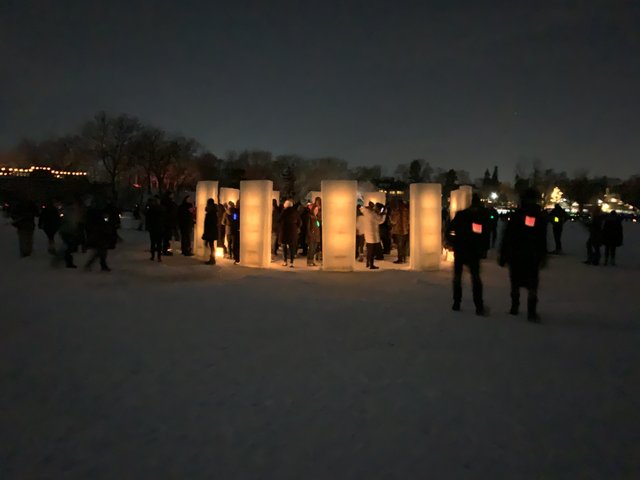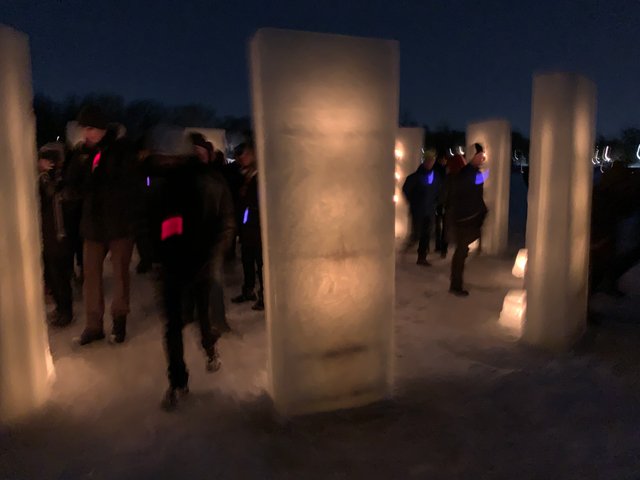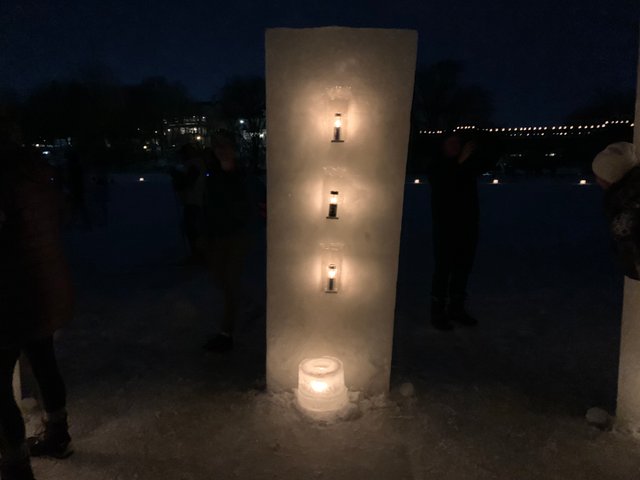 And a beer tent!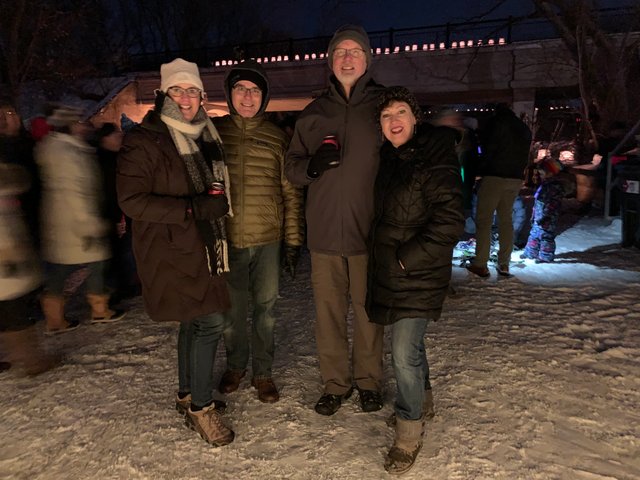 Thank you for visiting my blog!

Join Steem to monetize your blog

Join via Steempress.io Earn money from your Wordpress blog. Get started here.

Join Steem via Actifit Get inspired to move daily, get fit and earn by sharing your progress. Get started here. Or find full instructions here.

Join via Steem.com You can also go direct to Steem (but note that it can take a few weeks to complete the process). Get started here.
Find Steem Communities
There are many Steem communities that provide education and support, and reward engagement and high quality content. Here are a few examples. Click the logos to join them on Discord: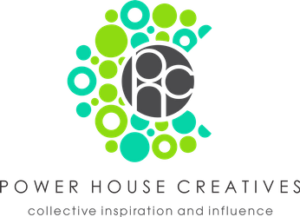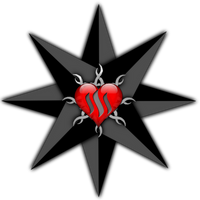 The Alliance: Join us in the Castle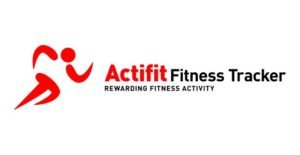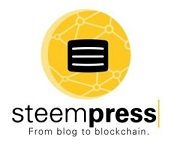 Wait, What Is Steem?
Steem is a social blockchain that grows communities and makes immediate revenue streams possible for users by rewarding them for sharing content. It's currently the only blockchain that can power real applications via social apps like Steemit.


8648