I woke to a bright white world and fresh snow. Before I share my afternoon walk pictures, I will first share a few I took first thing in the morning in my yard before I jumped in the car to get to work. We have big pines and oaks all around our house except in the front yard where we have a cluster of birch trees.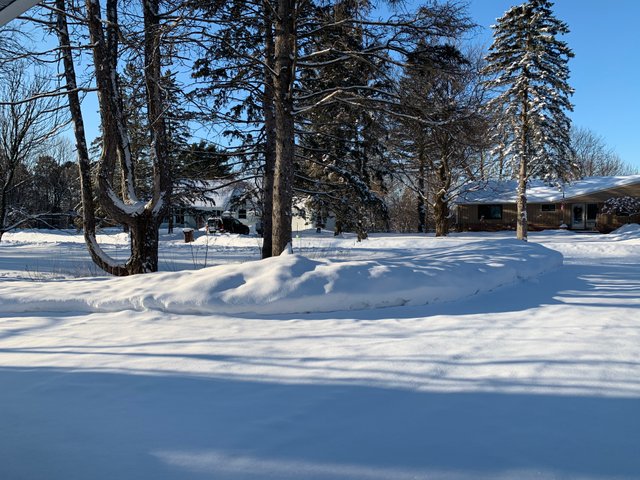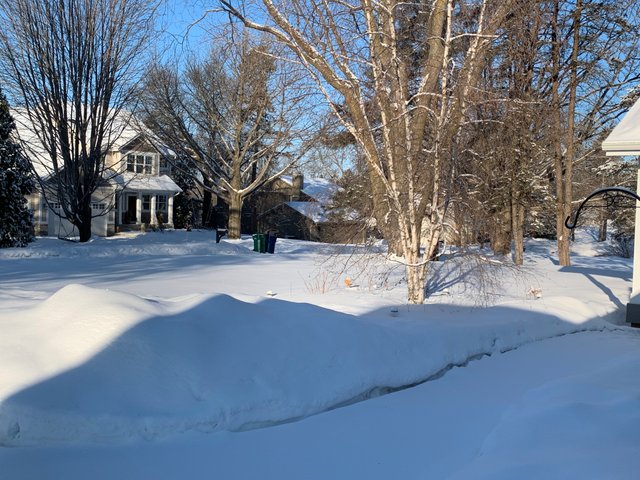 I love a fresh chilly morning when some new snow has arrived!
It was sunny and bright but very cold. It's not uncommon for the temperatures to fluctuate wildly here. You might see a few days where it's almost exactly at freezing, and then it will plummet way down. Today it was medium-cold at about 18 degrees Fahrenheit.
I really wanted some of that fresh air. So I left my office in the late afternoon and got out into the sunshine and snow for a walk on the trail. I didn't mind the cold except on my face. The smart people wrap their scarf all the way sround their head! And the cyclists wears balaclavas.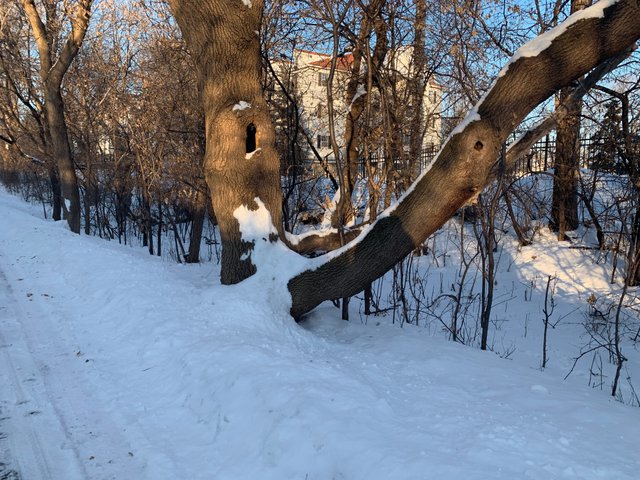 I like how this tree looks a bit mysterious even in the sunshine.
I passed a little bench that's ready for spring.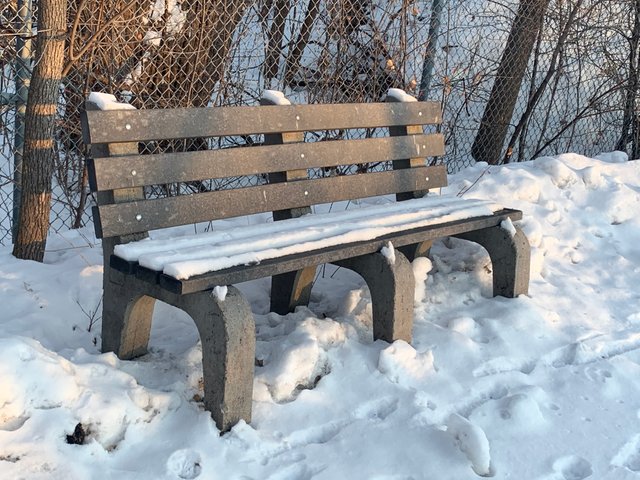 I love how the trees line the trail.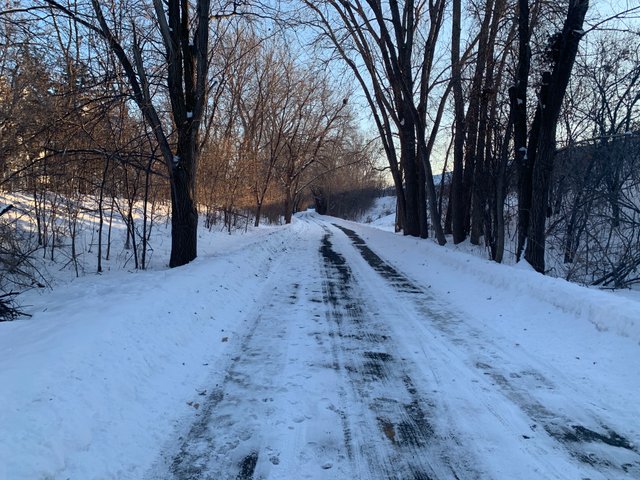 I reached the creek — my turn-around point on a day when I can't be too leisurely. It's only about a mile from my office.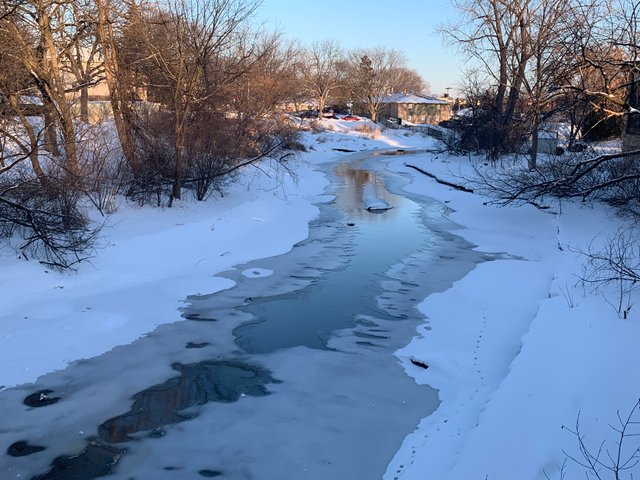 And I took some artsy pictures of the bridge and some icicles for as long as I could stand having my gloves off.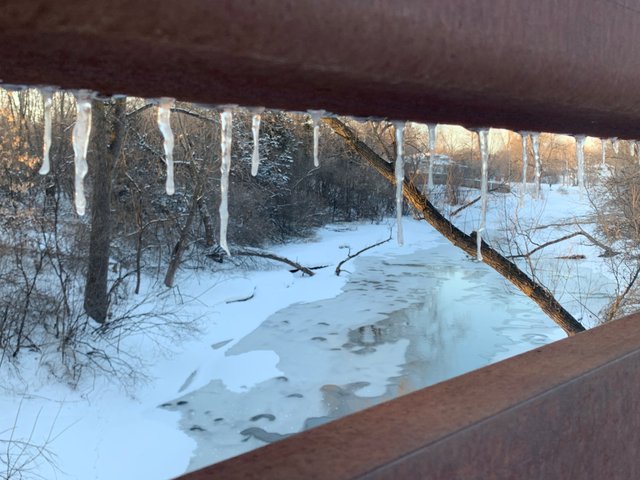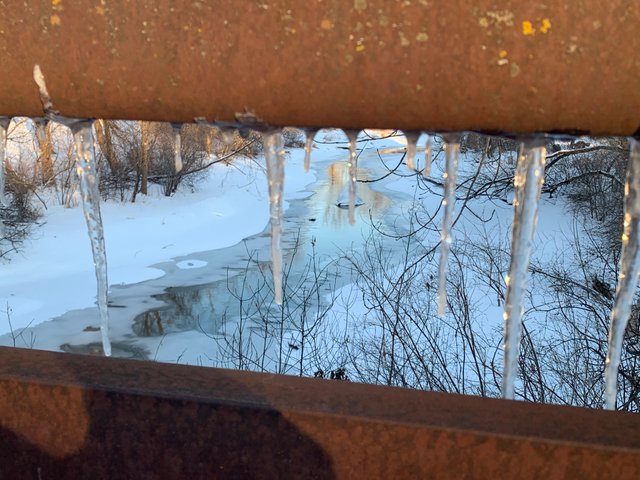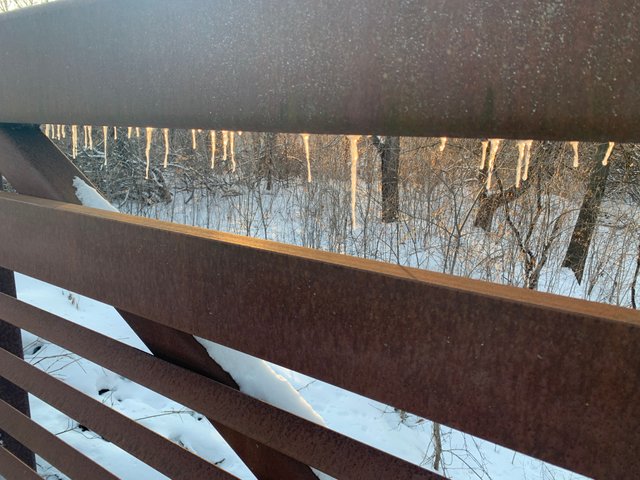 Time to head back! Sun was setting.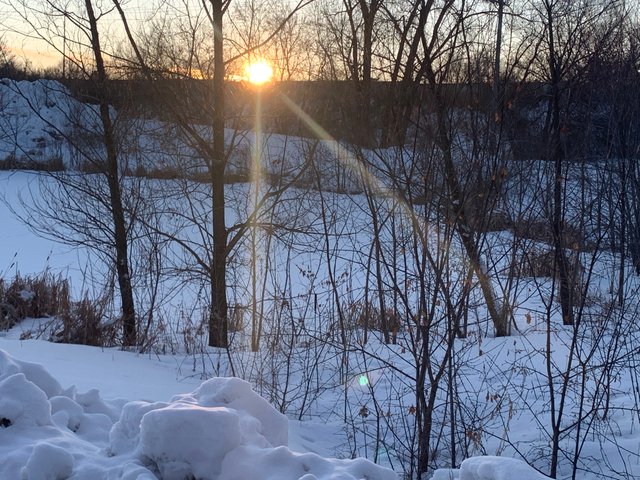 Thank you very much for visiting my #TreeTuesdsy blog post!


13061