Had a good night last night. Got shifted to a different role from usual due to staff shortages. I'm enjoying being versatile and getting to work different roles regularly, without the stress of being a manager.
---
SPUD and JPUD ready.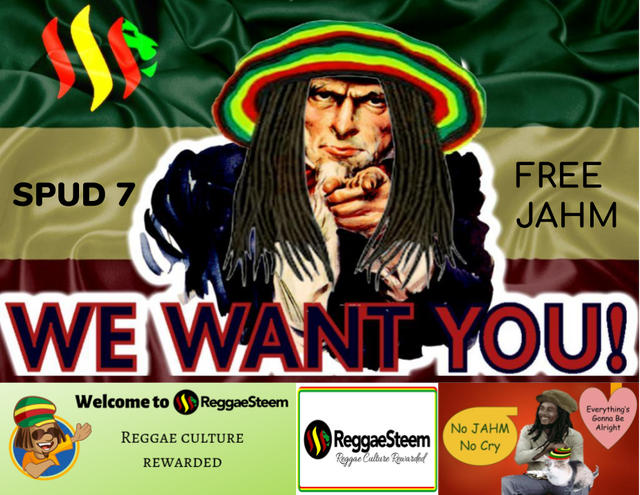 I borrowed this image from @crypticat from this post about JPUD. I hope you don't mind.
I am focusing on my JAHM account for this SPUD. Have bought a heap of JAHM and ready to go. For those that haven't checked it out, its a great little friendly tribe, with some real high quality, interesting content, plenty of cool Reggae tunes, and nice people. Best of all the token is doing well and has an awesome use case. Check out ReggaeSteem for yourself.
---
Spinvest on the move.
The @spinvest program is on the move lately and I'm proud to be playing a part in that through the @spinvest-leo program. If you don't know what its about, check out some of the recent posts from either account or this awesome post by @conradsuperb that clearly spells out all the benefits. The LEO program is about to be enhanced, and a new division will open soon (sneak preview for my followers... save your NEOXAG TOKENS.😎😉)
---
LeoDex is great.
A big upgrade to the LeoDex today, with new features and a much cheaper fee for deposits and withdrawals of STEEM the the Steem Engine. SteemLeo really are leading the pack of late with unique features and an amazing pace of development.
---
---
That's my thoughts for the day, shilling SPI, JAHM AND LEO basically.
Have a good one.
John.



21520