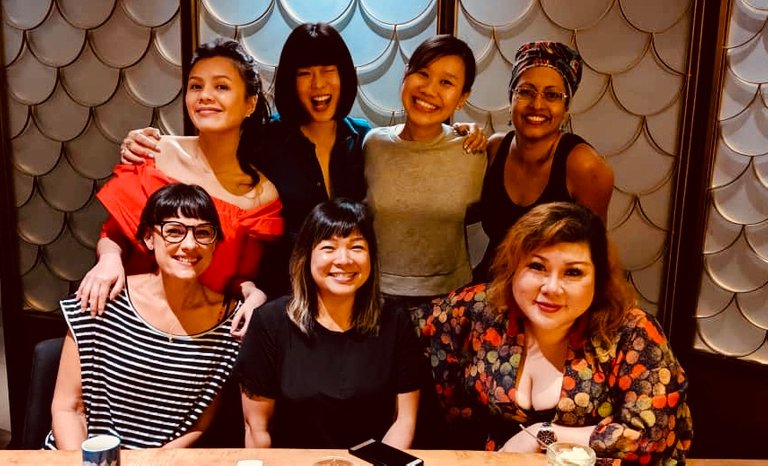 The highlight for today wass meeting up with this lot. I was late for the dinner we had planned almost a month ago because I had to fetch my son first and so joined them only later.
These are my radio peeps from the station that was centred around women. Only one couldn't make it because she had a last minute gig to DJ for a function.
It has almost been 5 years since we met. I missed the round table of catching up what we'd been up to. I walked into my turn.
I gave them a reader's digest version since the restaurant was almost closing. I finished off with "currently vlogging and blogging, paid with crypto." I didn't expect the excitement around the table. Crypto to them was woah, so advanced.
It was a good night. We were a station that played more than the usual Top 40. We did play a lot of Indie too. So wrapping this post with this one from Little Dragon