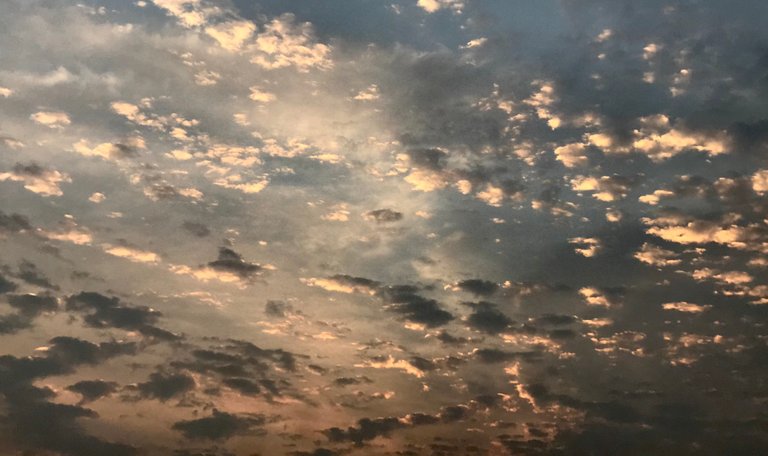 The evening sky was gorgeous
Last night was crazy. My two youngest was on the tail end of their fever and it was more than just giving them meds. I had to ice them down.
While one was crying, the other was throwing up and purging. It was so bad, at one point I made him take a shower. Ot was 4 in the morning.
Then in the day, it was the usual with some extra extra since I had to wash sheets, air the sofa pillows, wash the covers.... the drill of cleaning up after sick kids.
Right now, I still have one sick kid in my hands. But the fever has subsided plenty but of course he still milking it to the max.
Well most of my steps came from cleaning up, vacuuming, moping, washing bathrooms.... boring stuff like that. I really need to spice up my activities 🤦🏽‍♀️
Wrapping my day with this one from from Guns 'n' Roses coz I needed a tonne of it today 😉