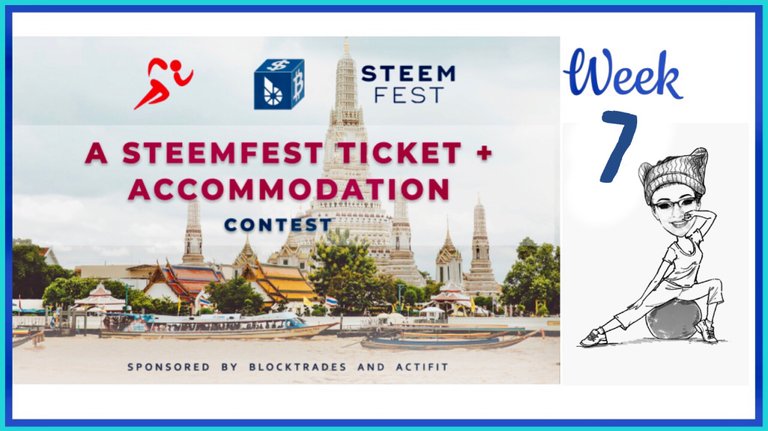 Another weekend means, amping up the count by 50% to get that SF4 ticket. And it is not just the ticket but also lodging. Either way, I am headed for Bangkok, but of course winning the ticket will help the burn in my pocket a little less ;p. So thank you to @anomadsoul, @blocktrades and @actifit for giving us this opportunity.
Today was a real push to hit this number. My bad. I spent the first three quarter of the day binge watching Stranger Things Season 2 with the family. It had been a long time since we all just vegetated, since the kids are always up to this and that. So it was great that I didn't have to rush anywhere for a big part of it.
We finished the binge watch around 5pm. The Hubs had to go to work for a bit and I had to send the youngest for rehearsal at 8pm. So, I put on my walking shoes and headed for the Night Market to grab some fruits and dinner. Here's a video of the market.
It took me a little over an hour. It wasn't as far as I thought it would be. Back in the day, I used to walk everywhere. The family didn't even own a car til much later. And if we were not walking, we were cycling. These days, it's driving even the shortest distances. Parking as close as possible to wherever. My habits need to change some.
Then I needed to come home, get some housework done and til just before midnight, did some exercises to hit my 15k and just made it... phew!!
Well, Stranger Things has a great soundtrack. Pretty much songs that I grew up with since it is set in the 80s. And there's one that popped up that I had forgotten I used to play on loop. Cutting Crew's 🎶Heart...I just died in your arms tonight🎶.... Here it is for your listening pleasure.