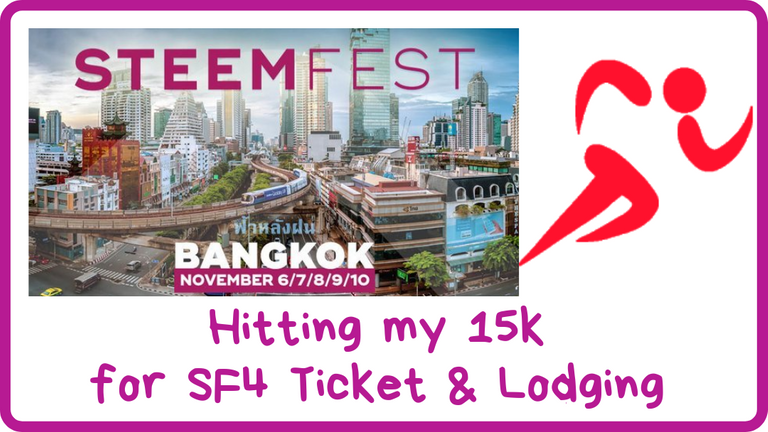 For just a split second there I thought I wasn't going to make it. I had already hit my 15k and it was a bit of a stretch today because I spent a big chunk of it chilling. And only got into exercising after sunset.
Then 15 minutes to midnight, my Actifit wouldn't talk to my Fitbit or the other way around. I am not sure, but I kept reinstalling my apps and trust me, I thought I wasn't going to make it. I use an iphone, which means once I pass midnight, it's game over. I am not sure if I clicked on post first or it turned midnight first, but for just a second I thought I was a goner... phew!!!
Today the country celebrated Independence Day. Is it because I'm older, the younger generation isn't as patriotic or perhaps because I am not working anymore, I didn't feel the "pride" in the air. It could be the latter as during this time, we'd be playing patriotic songs, running Public Service Announcements of Pride for the Country, we'd be planning a ground event to celebrate.
Staying at home sometimes puts you in a bubble of sorts. These days most of my conversations are with the kids or here on Steem. Today also turned out to be the last day for a couple of things here on SteemVerse. One was to claim your new DTube account which I had already done. The other, to grab your SF4 ticket on the discounted price.
Hmmmmmm, actually now to come to think of it, I remember in previous years, the helicopters/zooming around leading up to today. I didn't hear any except one today.
Today was also the day I bought my SF4 ticket. So I guess I spent time being nervous excited or as my son says - nervousited!! I am still trying to win this though in the hopes that the lodging will be taken care of. Will decide what to do with the ticket when it happens.
But then again, maybe it's your name on the winning raffle ticket. If you want to take part, you can find out more here.
Hey, thank you for dropping in. Truly appreciated.
Cheers,
sh33la


15244

Daily Activity,House Chores