Hello friends🕺,
Thanks for dropping by and here is a summary of my actifit report today.
We had really bad news from the rabbit farm today, as a matter of fact as I write now I am still trying to make sure more bad news don't turn up if I can help it. I mentioned yesterday that the mother of the new kits killed 2 of her kits accidentally while feeding them.
It was a surprise to me because this is her fourth time and she had never done such things in the 3 last set of babies she had and groomed. I remember going to bed and still pondering why she did that. She was looking ok and all that so I didn't think there was something wrong with her, I just felt made because the kits were scattered all over the nest box as she had them so probably it was a mistake.
I woke up this morning and rushed to see if there were causalities on the kits side but to my greatest surprise the mother rabbit was stone dead. The kits were looking malnourished and almost dying, this means that she hadn't feed them all night. They were crying and lifting their head up as if they were expecting their moms breast to appear and satisfy them, you could clearly see that they were struggling to survive.
I immediately called the Vet but unfortunately he couldn't come as he had other engagement. This is the first time we are experiencing such situation at the farm, I know I had read about what to do in such situation while reading a bunch of books about rabbits almost two years ago but this is the first time it is actually happening.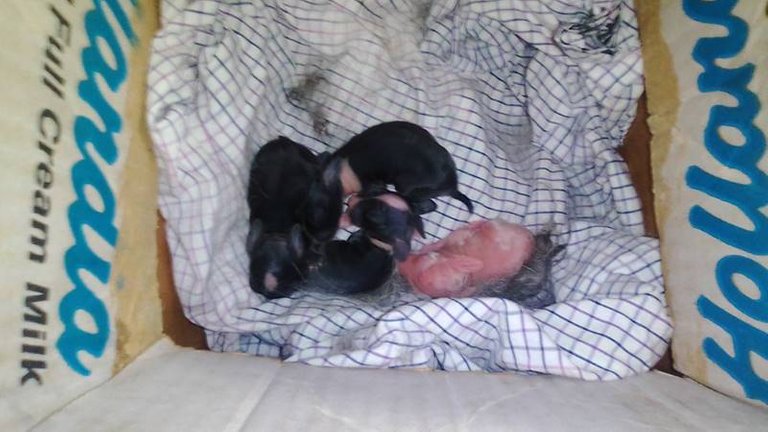 Sleeping after breakfast
I immediately got an empty milk box and took them away from the farm as they'll be living with us in the house until they are strong enough. I really pray they make it through to adulthood. I got an injection (without the needle of course), got milk and a glove and started feeding them myself. 2 ml milk measurement it and this will be done twice daily until they are a week, then the measurement will be increased.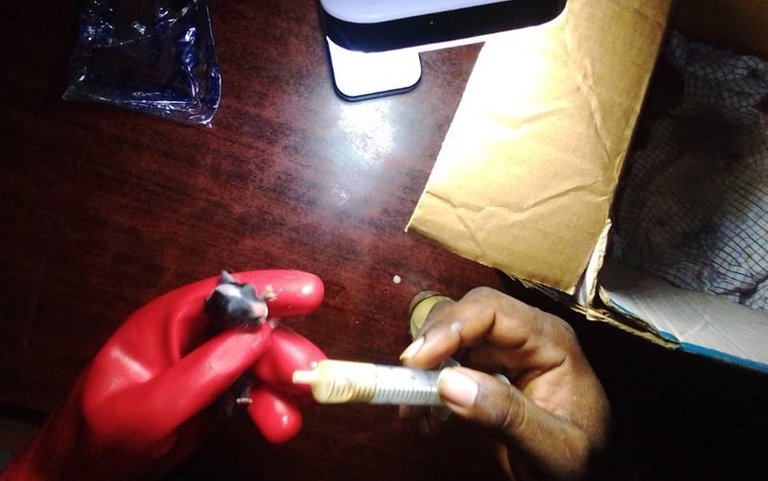 About to start dinner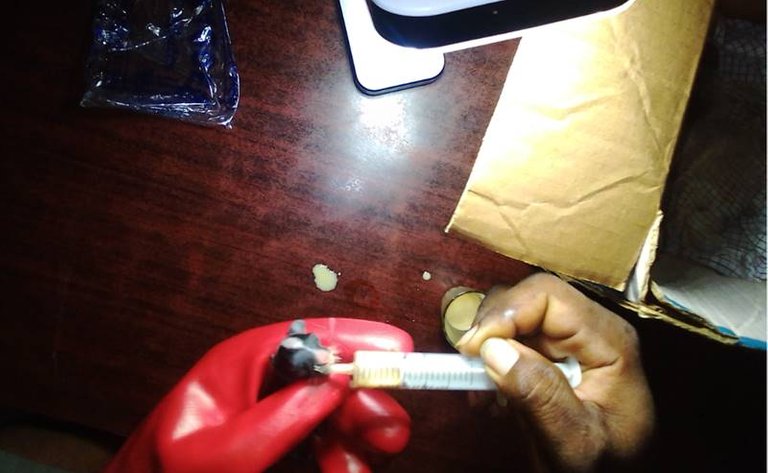 Dinner is served
They stopped crying and struggling after feeding them in the morning, their skin also looked better after feeding them. As I fed them this night they did better at eating than they did in the morning. I guess they are getting used to the fact that that is how they will be getting their meals daily.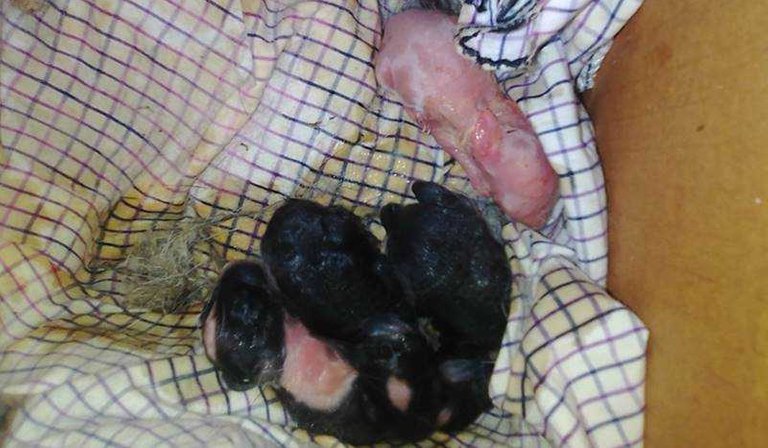 They were my day today as I couldn't go to the office, I however did some work from home. I monitored them all through the day and as in a normal situation, once they are well fed they sleep a lot. I really hope they'll make it through like their dad called Miracle. Maybe they'll all be named Miracle 1 to 4. Lol. For now it is going to be a long 8 to 9 before they can see and another 2 weeks or so before they start eating other stuff.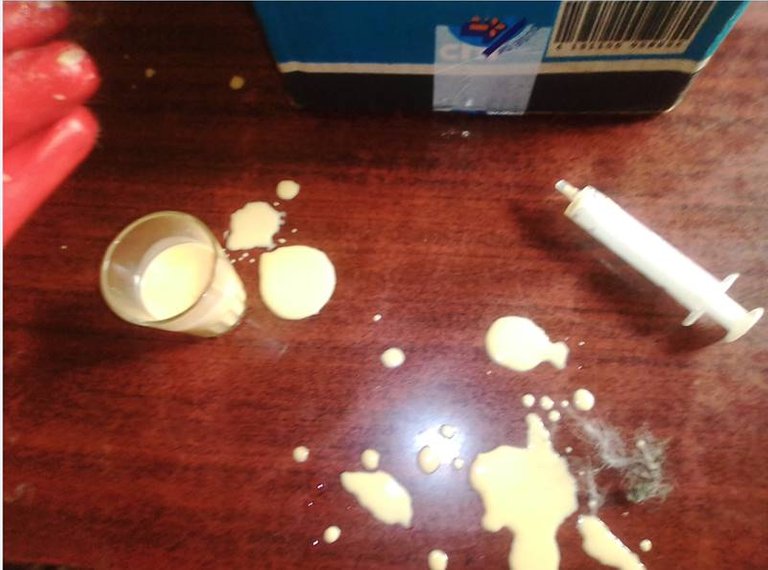 Enjoy this song by Sinach with tittle "Way Maker". I pray these kits make it. Pease
https://www.youtube.com/watch?v=n4XWfwLHeLM
SINACH | WAY MAKER
I appreciate your comments and upvotes always. Thank you and keep them coming. Peace.



5047

Gardening, House Chores, Walking