Today I did a few errends on my e-bike and went down to the post office to mail a package. Then I wanted to head to the hardware store to get some concrete sealant for the garage.
I saw that the city had improved the bike path down by the river so I road along that for awhile and took these pictures: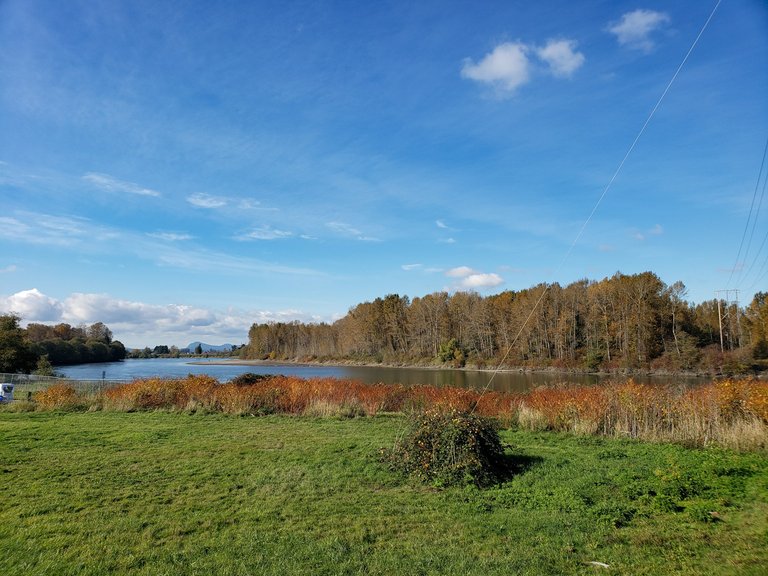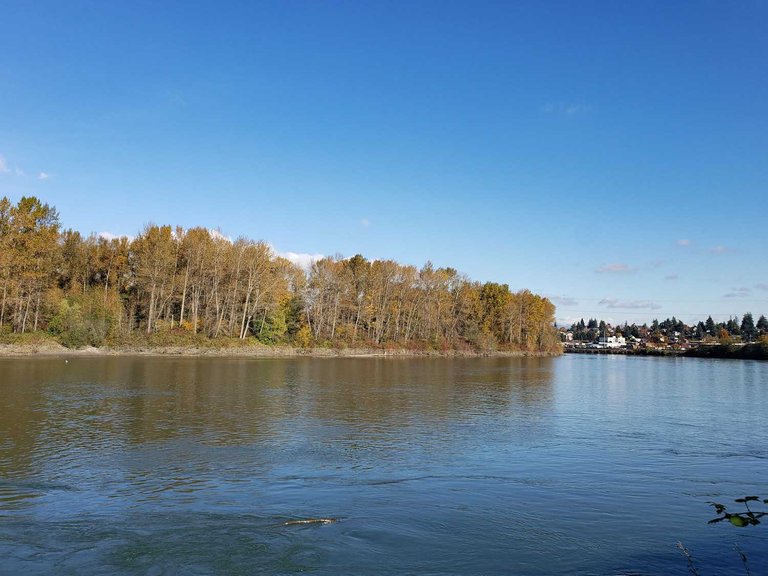 I was a nice blue sky day and a pleasant cooler temperature.
I was hoping that the bike path was extended out farther along the berm but actually it was shorter than before and they had put up a sign that said it was private property beyond that point. I've always thought that the top of a flood control berm by a river should have public access just in case it needs to be accessed during a flood. I guess not.
I turned around at the private property sign and headed to the hardware store. There was some major construction by one of the main roads and everything and the sidewalk was closed down except one crowded lane. I tried to find another route through because some people around here don't seem to like to share a single lane with bike rider.
I ended up going a long way out of my way and there were no easy paths through all the businesses and properties. The railway line was part of the issue because it was hard to get around it except at specific crossings.
On the way back I just rode the wrong way against the traffic on the other side of the orange cones. There was nobody working there anyway but I probably should have gone back around the long way. I was getting a bit tired and frustrated at all the dead end riding though and the construction area kind of made a nice bike lane since the cars couldn't use it.
I do have fun getting around by bike so I'm not really complaining that much but it would be nice to see a few more bike paths and lanes that help you get around the city.
The rest of my activity was mostly from pacing around and sweeping the water out of the garage and some other tasks. It looks like it might be spring before things dry out enough to seal the cracks in the concrete but we are supposed to get a few more sunny days here. I hope that it will dry up.
---
Thanks for reading! I always value your support and comments. The pictures were taken by me with my Galaxy S9+. Text and graphics copyright lightsplasher & litesplasher.

---


10023

Cycling, Daily Activity, Walking