Went for my walk today. I like how lined up these trees and hedge are.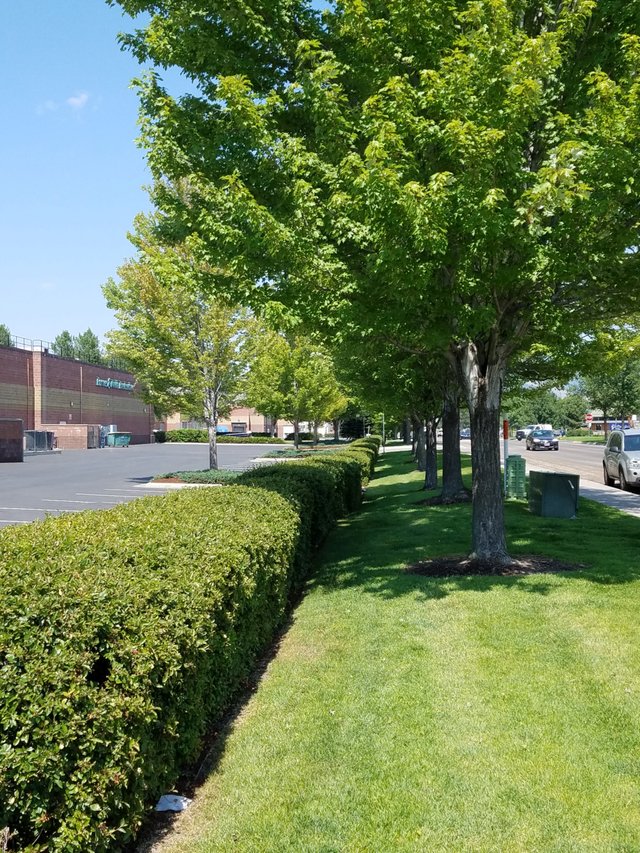 My walk was to the craft store to just look around getting ideas. This can be dangerous, especially when I have coupons. I managed to make it out without buying anything though.
After work I went to the home store and got some more clamps and roofing nails.
Then I met some friends at Missoula Brewing Company for dinner as the brewery was having a Harry Potter birthday thing going on. They had butter beer. Which turned out to be actual beer with flavorings and sparkles.
After that I did some grocery shopping then headed home.
Now it's time for bed and the kitties agree.



10036

Daily Activity, Moving Around Office, Shopping, Walking