~ ~ ~🌼~🌷~🧶~🧵~🧶~🌷~🌼~ ~ ~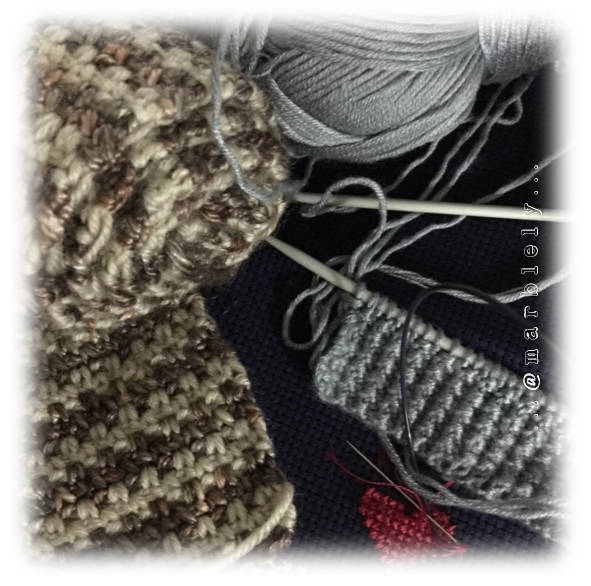 In the past week, I had the pleasure of switching between 3 different needles for 3 different projects, mostly because I couldn't stick to just one project and complete it 😁.


This month, we are celebrating #NeedleWorkMonday's 2 Year Anniversary and there is a contest currently running in commemoration with the anniversary, deadline next Monday, 29th July 2019.


So, my first project involved a little cross stitch project with a sewing needle (because I couldn't find my cross stitch needle), to commemorate this special occasion. It is still work in progress but here is a sneak peak: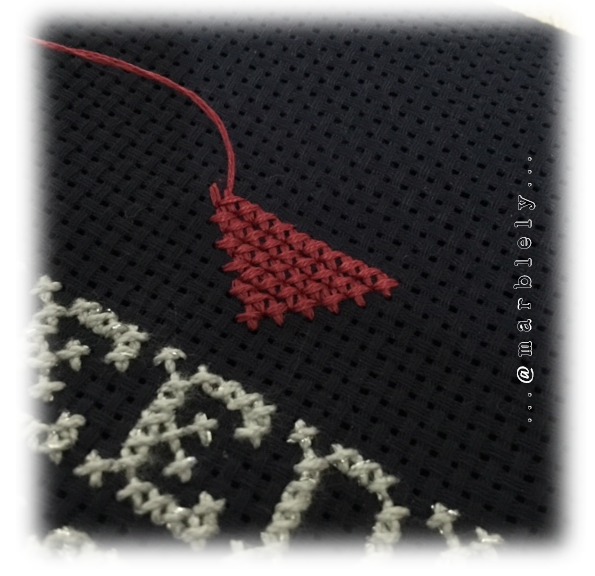 I am still not sure what it will be in the end but I will continue to think about it and share with you next week 😁. I have a rough idea but sometimes things may not turn out the way we plan 😅. Initially, I was planning for a crocheted item but that did not work out.
Next, I was also trying to complete my scarf project, I am a little more than half the length I am looking for and it is slowly progressing: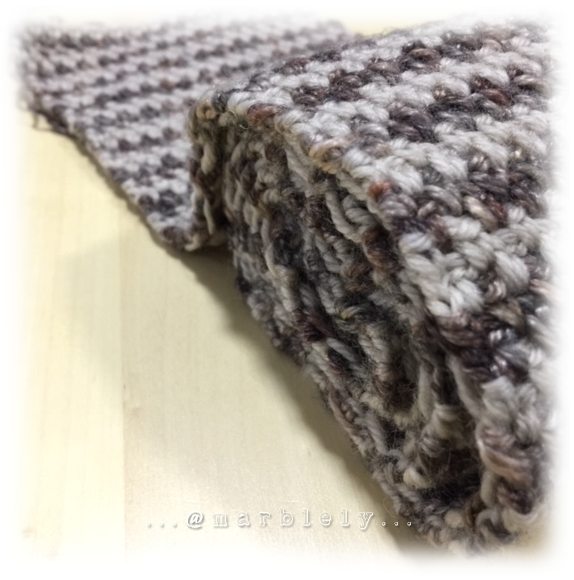 The "cake roll" is getting fatter, so that is good news 😁. I realised that as I grow older, my level of patience runs out pretty fast. I am not able to focus on one project for a long time anymore. In my teens and 20s, I used to be able to stick to one project for days until it is completed but not anymore. Do you have the same problem?
And because of this "slight" impatience, I began itching to try a project in between: knitting. The truth is, I have never completed any knitting projects. All my projects are hanging, not even halfway, but right at the beginning! Most of the time, it is because I missed a stitch or two, and the entire piece (or whatever little that I have knitted) looked messy and awful or I just didn't have the drive to continue because the entire process seemed so long and I am quite a slow knitter.
Unlike crochet, the main challenge I have with knitting is that when I make a mistake, I do not know how to fix it and I always end up "frogging" (hehe.. learnt a new word last week, thanks to @neumannsalva's brilliant post). But I would frog until the very beginning and start all over from the cast on stage. It can be quite demotivating. With crochet, I can unravel to the point of the mistake, pick up the stitch, fix it and continue.
After @neumannsalva's tip on frogging last week and always reading both @neumannsalva's and @shanibeer's beautiful knitting projects, I am inspired to give knitting a try again, starting this week. Then, knowing I have a challenge with patience, focus and pretty short attention span, I thought a good idea is to start with knitting little squares to practice different patterns and later, hopefully, I can combine this little squares to create something.
I googled "knitting squares" and came across this website:
https://theghanaproject.wordpress.com/about/
which has a wide collection of knitting squares patterns which was meant for a wonderful cause to create afghans to needy patients in Ghana, Ethiopia, Sierre Leone and Durban, S. Africa.
The author unfortunately had to end the project in 2011 due to her health but she kept the website up to continue sharing the knitting patterns.
I scrolled through the website to take a look at the long string of different patterns and decided to try the first stitch there called the Rice Stitch. Here I am, after casting on 28 stitches, I started the knit, purl, knit, purl row 1: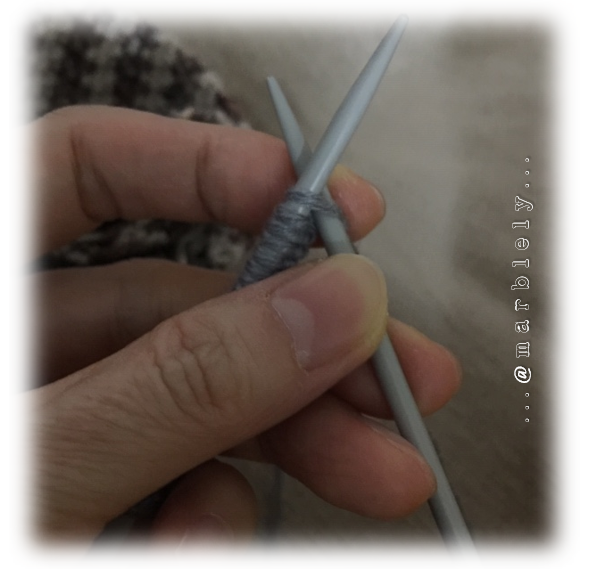 And of course, after working into Row 2 which is knit all 28 stitches, I missed half a stitch (i.e. the needle in row 1 was inserted halfway and left the other half unpurled which I only realised in row 2 because I was watching an action packed thriller called "Kidnap" starring Halle Berry!!). I decided to unravel everything, because it was only row 2.
After that, I gave more focus on my knitting and purling and after a few rows, I got this: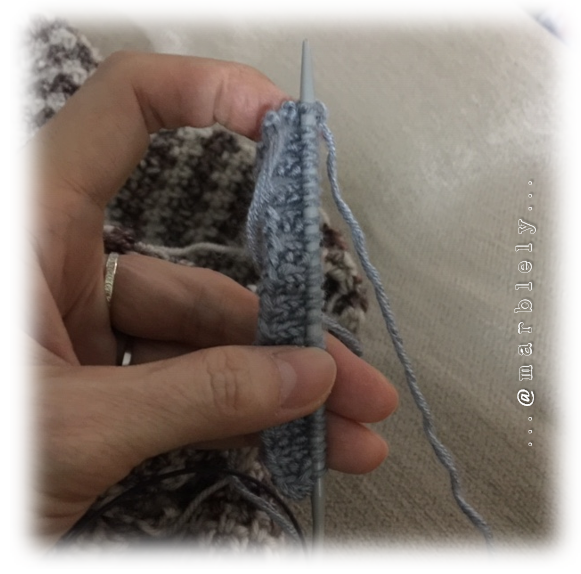 I think it is not bad.... and I continued working the rows, keeping in my mind my stitch counts and inserts (not wanting to risk missing half a stitch again!) and soon, I have this: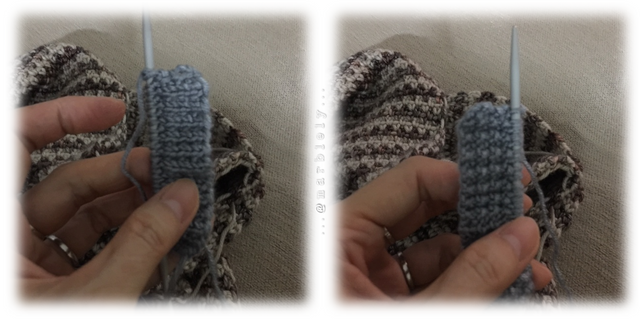 I can see the pattern!! I think the pattern is on the right, right? The one with little bumps? I am liking this!! My squares are pretty small because my needle is small and yarn is not thick but I am liking the tininess of the square, although it is not a square yet. Wish me luck! (See how easily I put aside abandoned the scarf?) 😄
And remember to join the #NeedleWorkMonday contest, ending next Monday, 29th July 2019! Please be sure to visit 'The NeedleWorkMonday Run' for details on our current running Contest in commemoration with our two year anniversary!!
What will you be making?
~ ~ ~🌼~🌷~🧶~🧵~🧶~🌷~🌼~ ~ ~

#NeedleWorkMonday posters will always be in our hearts 💖💖💖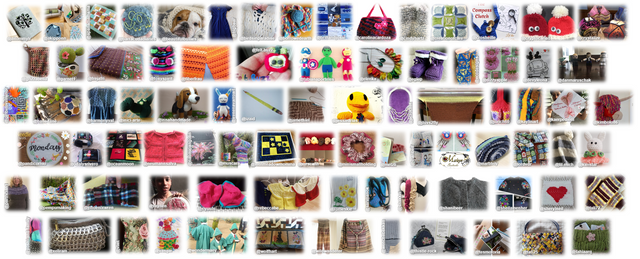 Click here to zoom in the image
~ ~ ~🌼~🌷~🧶~🧵~🧶~🌷~🌼~ ~ ~
Thank you again to @crosheille for starting this wonderful community and to the awesomely supportive #NeedleWorkMonday community!

If you love any craft that uses needles, come and join the fun with us here every Monday! You can also join us every other day at #NeedleWork.




~ ~ ~🌼~🌷~🧶~🧵~🧶~🌷~🌼~ ~ ~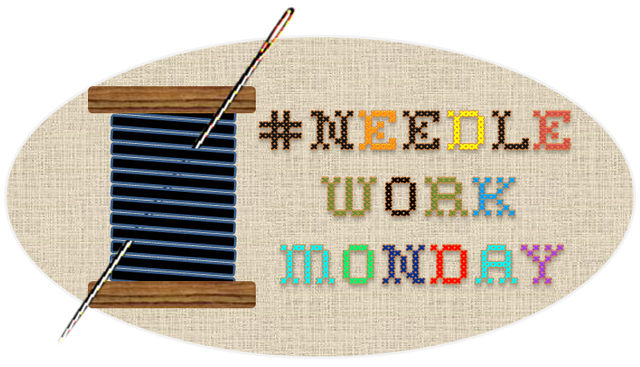 ---
This is an Invitation to join #ccc for Guaranteed 👍 Daily Income 💵 and Payout 💸 for Newbies (2.0) 🐟 🐜 🐛 in #ccc 👣 and Follow 👣 the Honor Code 🏅 - the Creed (Conditions and Limits Inside)
AND
the latest update <<< please click to read.
---
My Actifit Today : July 22 2019

I didn't walk much today except from some housework and walk to the clinic, am resting still from straining myself from the weekend. It is nice to see that I still managed to hit the 5K mark.



5153