My Thursday Favourites #ccc 2.22 >> Theme: My Favourite Home Cooked Dish/es completed with 12 yummylicious entries:
Do drop by their posts and show them some 💗💖💗💖💗!
If their post is older than 6 days, please try to find something more recent of theirs to upvote so that they can get some upvote reward. Thank you for your support!

This week, we will be drawing for the following winners:
Winner = 1 SBI share
Bonus Round = 1 SBI share
@marblely's Special Bonus = 1 SBI share (because I felt like it :)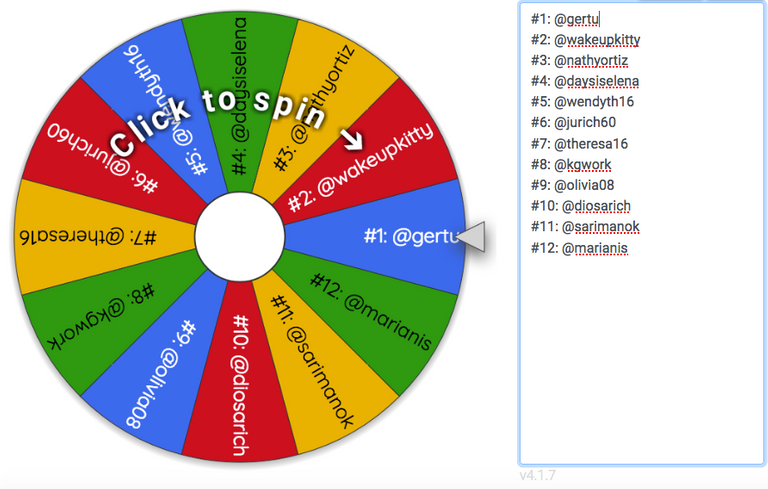 And the Winner is 🥁 🥁 🥁....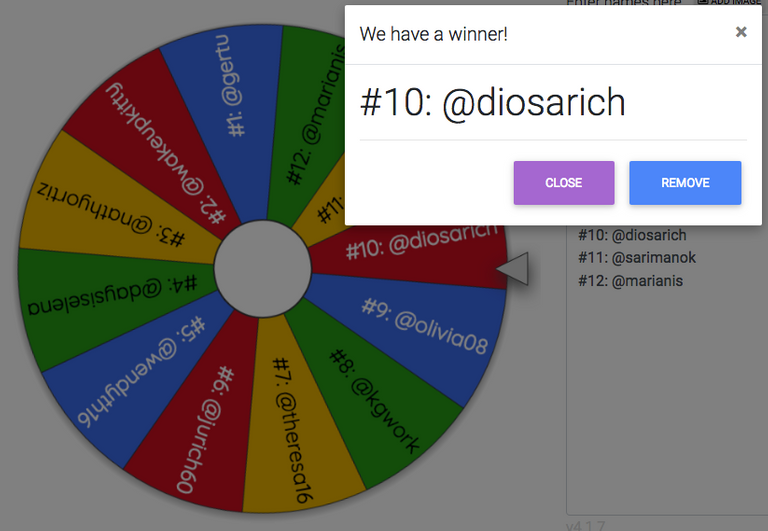 As a first time winner, I am giving @diosarich 1 additional STEEM! Congratulations @diosarich!
---
And the winner for BONUS ROUND remaining valid entries goes to 🥁 🥁 🥁...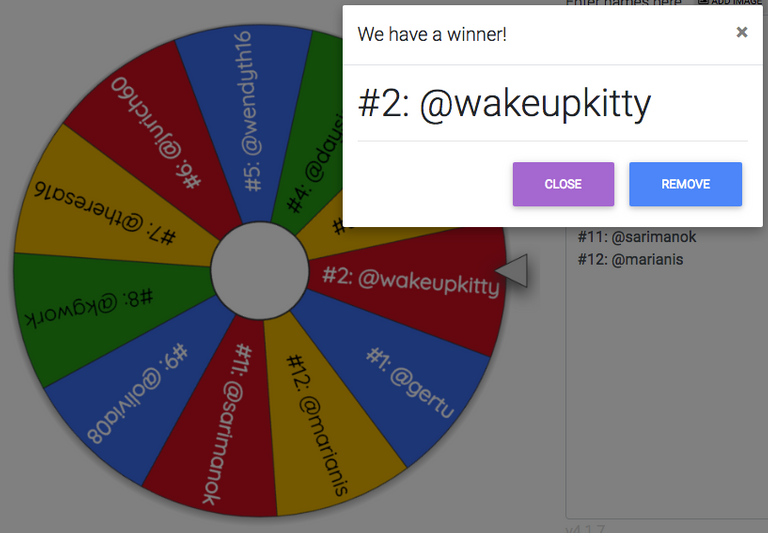 ---
And @marblely's Special Bonus goes to 🥁 🥁 🥁...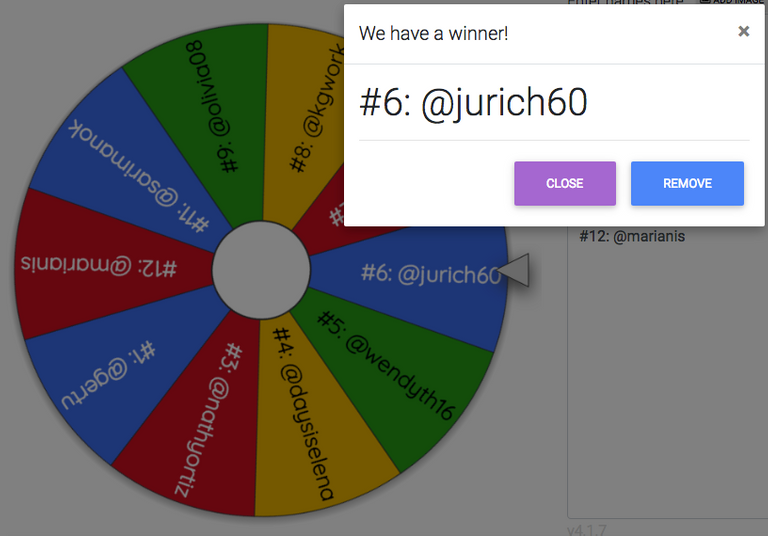 ---

STEEM/SBD Share for ALL 12 participants for this week :
This was the post's STEEM earnings:


Each of you gets a share of 0.300 STEEM (from the liquid earnings plus some top-up from my side) as a token of my appreciation for your participation 😘

~~~~~~~~💖~~~~~~~~~

Here is a quick summary of this week's winners and the SBI transfer details:
---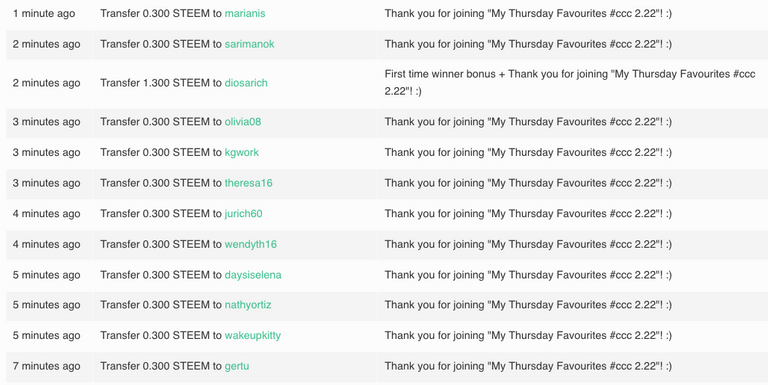 ~~~~~~~~💖~~~~~~~~~
If you have questions on what is Steem Basic Income (SBI), do visit their FAQ.
~~~~~~~~💖~~~~~~~~~

Thank you all for joining AND I hope you had fun writing!
Thank you also to all who upvoted and resteemed my posts!
I appreciate it much!😊😊😊
~~~~~~~~💖~~~~~~~~~

My Thursday Favourites #ccc 2.23 is currently running.

This week's theme is *My favourite childhood game/s.


🙃😉😁 I look forward to seeing your entry! 😍😀😎

---
This is an Invitation to join #ccc for Guaranteed 👍 Daily Income 💵 and Payout 💸 for Newbies (2.0) 🐟 🐜 🐛 in #ccc 👣 and Follow 👣 the Honor Code 🏅 - the Creed (Conditions and Limits Inside)
AND
the latest update <<< please click to read.
---

---



7063

Daily Activity,House Chores,Shopping