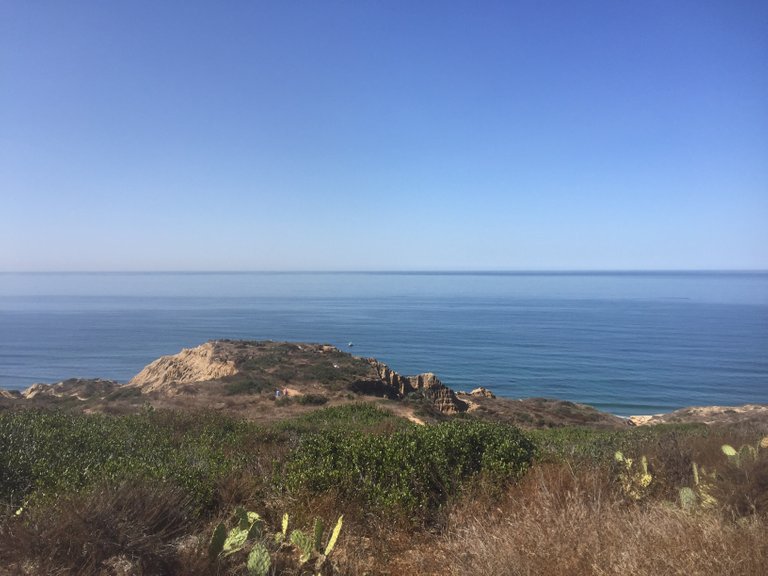 Today's original plan was to somehow get my friends to the beach and me staying home and working on some of the many things I am not doing but need to be doing...
Well, my daughter was watching all the dudes - no school today- and while she was going to the beach, she had no room in the car for extra bodies.
Me taking them, going home, working on things, going back to get them before traffic hits seemed like a bad idea. Lots of driving and not much time in between.
They offered to stay home. I didn't want them to give up a beach day.
We all went and I am glad that we did!!! I took us to Torrey Pines State Beach in San Diego. It has been a long time since I went there. Long enough that the day use fee went from $5 to $ 20. 😳Dang.
I used to ride my bicycle between La Jolla and Solana Beach all the Time. The street inside the park used to be open and free for bikes and I rode it a lot. It is steeper than the regular street but shorter and without traffic.
Not any more.
We drove up to the parking area on top of the cliff and there was a steady stream of walkers and cars. On a weekday and past the main tourist season! Busy!
And bikes can't be there anymore. But the main road got reduced from a three lanes for cars to 2 lanes for cars, a buffer zone and 2 bike lanes. That I like!! Now, I have to get back in shape to make it up the hill without dying 🤣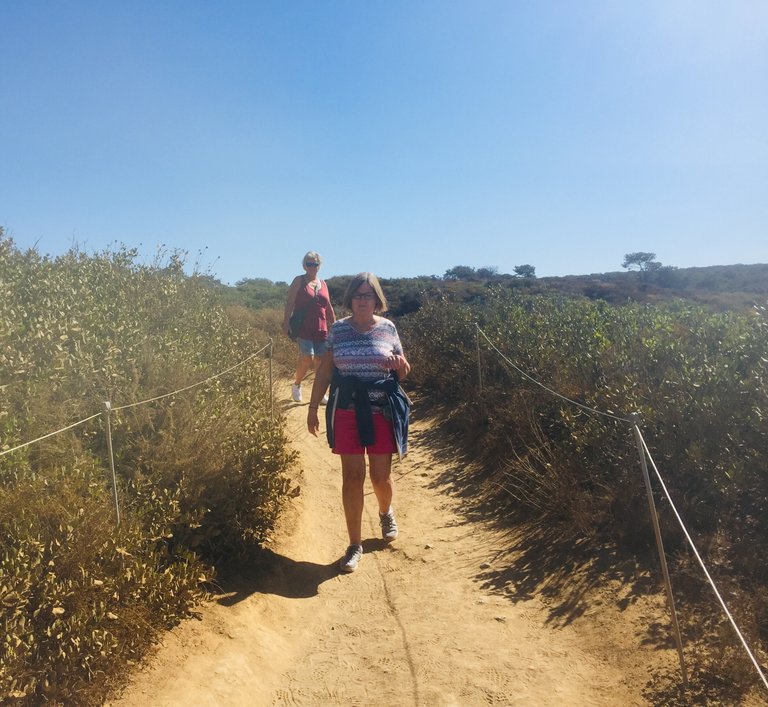 The walk was beautiful and I am glad we went. Soon, I will go back and go on more of the trails. They did a great job making the trails better and roping off many sensitive areas- ver necessary with the heavy usage the park is getting.


7011