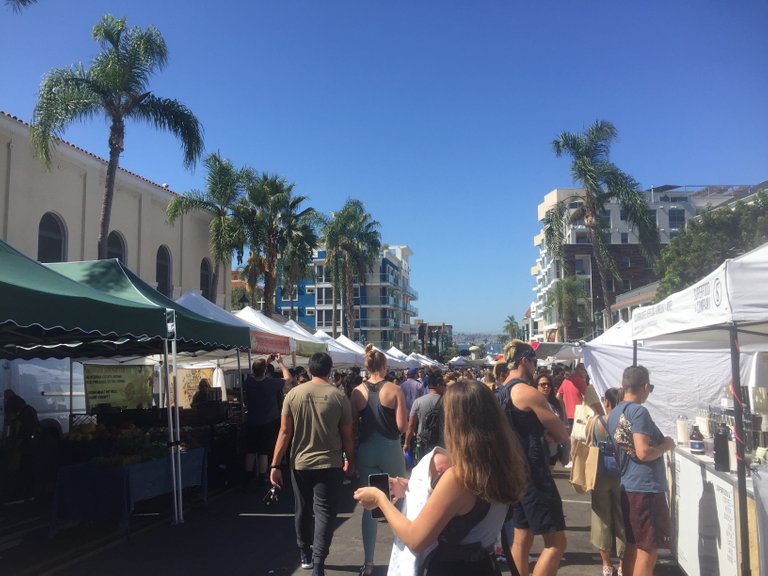 Don't know what happened to my brain today but this is the only picture I took all day long. You got that right! Me. All day. One picture! 😳
Maybe my phone was sending me subliminal messages that 25,000 pictures are enough for one little phone and that I should knock it off.
That one picture was taken at the fantastic farmer's market at Little Italy in San Diego. It is the best market around for so many reasons.
Today, it was fantastic because I got to hug and have a short visit with @eyedreemit. We met through Steem and the freewrite and she is dear to my heart.
It was also wonderful since I got to go with my German friends. We took the trolley and that is the way to go. Parking in that area is a disaster!
We had some tasty food and were intrigued how many dogs came along with their owners - especially since it is supposed to be a dog free market. Oops 🙊. It seems that many, many people didn't get that message.
Since we are leaving for the Grand Canyon tomorrow, we didn't do any food shopping- only what we could eat right there.
My husband will be in town soon and I think I might persuade him to go with me. I will take way more pictures!!!



11464

Daily Activity,Shopping,Walking