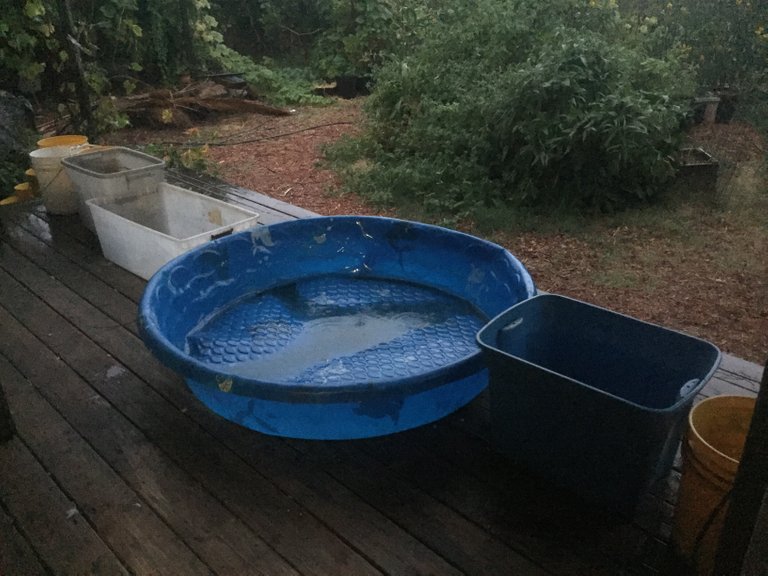 Rain!! Yes!!! It has been a long time since it rained in San Diego.
Every drop of rain is precious here and the bucket parade is ready to catch all of it.
I have a culvert going through my yard that is transporting all the water of a whole block to an infiltration swale. Before each rain event, I am out there cleaning leaves and whatever else has accumulated during the dry times.
And today, I wasn't fast enough. I was pretty wet by the time I was done.
Well, my selfie with the proof of wetness didn't post 🤪


8054