A Good Sunday: January 12 2020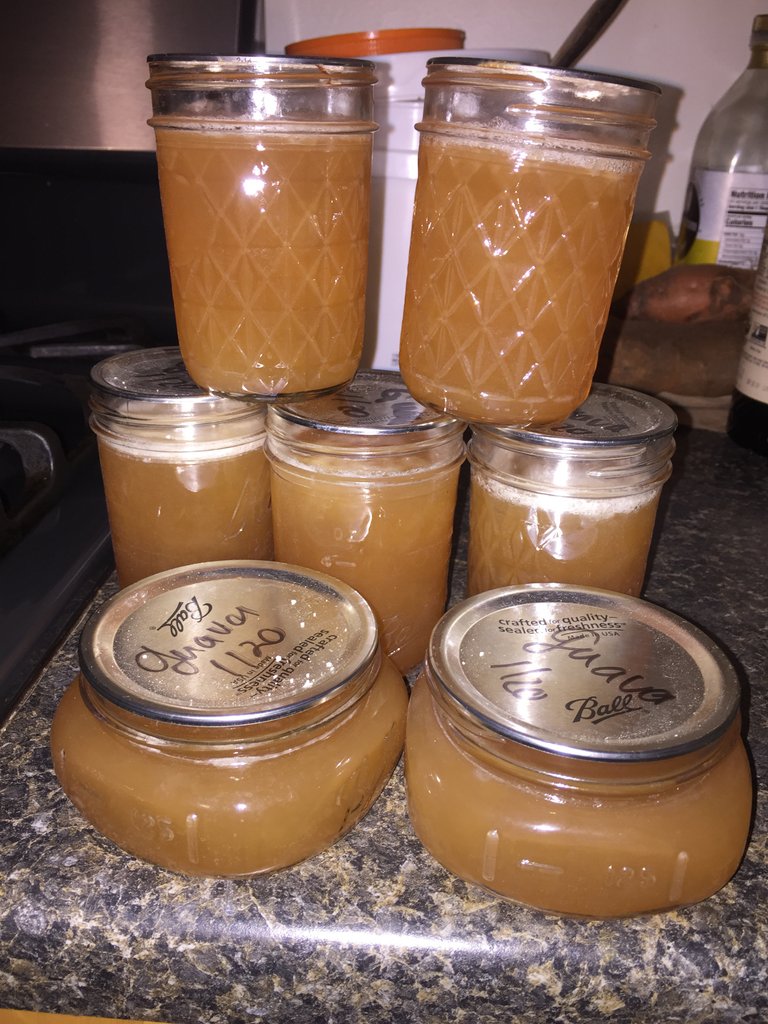 What a full day and I didn't take any pictures at all. That is what happens when your hands are busy and possibly dirty all day long.
The fun started this morning when the wool picking crew showed up bright and early.
We first talked and had breakfast. Delicious oatmeal with all kinds of goodies like chia seeds, homegrown pecans, raisins, grated apples, cinnamon, coconut oil or butter, cream, and more. Yummy!!!
The tea was an array of tea herbs from the garden - including fresh nettles.
Then we set up a table and started to pick through the fleece I had brought home from Arizona. That means removing poop, straw, and whatever else might be stuck in the wool. So much fun to do it together.
Next came cooking more food, eating, and everyone taking home food for the rest of the week- including jars of Guava Jelly I made last night.
After dinner Steem time and now, bedtime 👻

Join us for the daily 5 - Minute Freewrite. Check my profile for a new prompt every day.
I am adding the CC tag to all prompt posts and to most of my other posts as well. You can earn Comment Coins simply by leaving a good comment. No spam please!!!

All images are my own unless otherwise cited.
Graphics made on Canva.


Animation By @zord189

#SoCalSteemit is building and supporting the Steemit community of Southern California. If you are from SoCal and are into creating quality content here on Steemit, we'd love for you to follow us @SoCalSteemit and join our group on Discord!

Join @Actifit, become healthier by being active and earn as you walk. My referral link
Join us at the Freewrite House for fun and games!!! Weekly drawing for SBI memberships and so much more!!

And get your Freewrite House Swag here I



5002

---
---