My Actifit Report Card: July 21 2019

I took a Monster Nap today.
They kind that come with weird dreams, and leave you waking up with a wet pillow. My bitmoji looks a lot cuter than how I felt.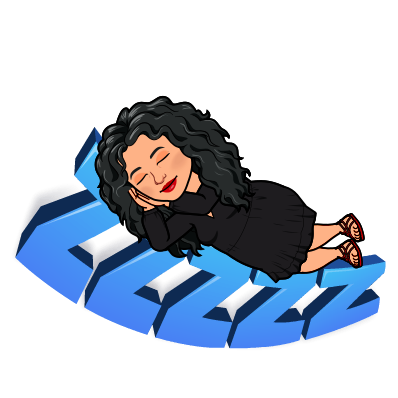 The tiredness most definitely did not come from my steps today, although most of those steps were on a hilly terrain and in the hot sun. The tiredness came from life.
The most diligent thing I do for my health is sleep, and I have been messing with my sleep schedule. Its ok though. Most of the times in my life where I have been building, come with me working at odd hours, when my responsibilities are out of the way, and the creativity is present.
Two of my kids start school tomorrow, and they are prepared with new shoes and clothes (one in uniform, one without) and school supplies.
I am a little scared, as it means it is time to "really" start working at getting gigs and finishing the leads I have.
I got this.
My activity today came from going to a church event with my mom. I am not a supporter of the church, but I am a supporter of my mom, and she wanted me to show up today, with her grandkids looking clean, and ready to have some fun.

Image by Annalise Batista from Pixabay
It was a full day at the park, filled with canopies that each held different church groups, all of them sharing food, many of them sharing gifts, and all of them interacting with each other.
I got there after the early birds so my parking spot was far away, and I had to walk to it a few times to check on it (aka take a break from people) and then to bring it back so my kids wouldn't have to trek in the hot sun.
My mom's group served Paella, which, it turns out, I am not such a huge fan of.
I thought it was a little bland and needed salt, everyone else thought it was delicious.
I did gobble on that huge crab leg that ended up in the middle of my rice.


5510


---
---