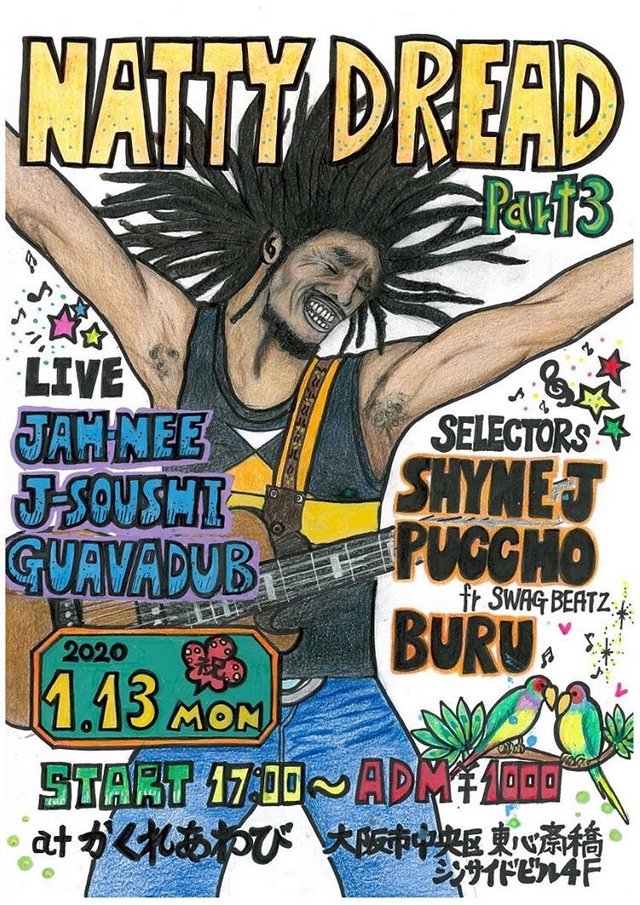 I haven't posted one of these in a while. I have been feeling out of shape so I've decided to try to get back in the swing of things. I want to do this more because I have a live show with my reggae band Guavadub this coming Monday. Stage performance is no joke and requires a lot of stamina to perform at a high level.
I got up early , drank a bottle of water and did a seven minute intense workout- have to ease myself back in. The rest of my exercise for the day is all walking from home to the train station. From one train to another as I transit. Walk across one side of the school to another. Finally , the bulk of my walking was from Umeda station to my part-time gig and back, about 40 minutes one way.
Walking is good for heart and mind ; it is by far my favorite form of exercise. What is yours ?!
Over the Christmas holiday into the New Year - I definitely consumed too much sugars in the form of food and drink. I'm trying to reduce that and get some more aerobics in. As the old adage says "Health is wealth." I'm going to try and get in shape for real this year. One thing I have discovered with age is that if I don't purposely exercise , I gain back the weight. In University - I could eat a mountain and still stay small. How e mighty have swollen! Anyway - time yo get in this exercise!
For my reggaesteem people who might be more inclined to dancing 💃 here's something for you. The beats are good to move to (especially the ladies). I have been moving to this from I got off the train - people probably think I'm off my rockers but who cares . Buss some stress and get in shape.


10171

---
Posted via ReggaeSteem | Reggae Culture Rewarded