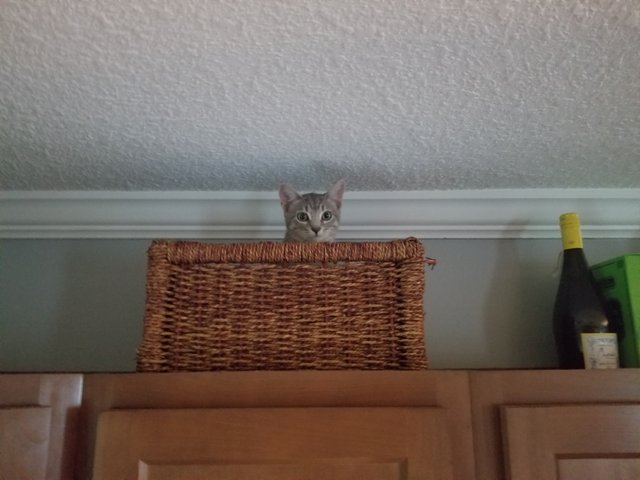 So my kitten found a new hiding spot, she somehow figured out how to get on top of the kitchen cabinets and now likes to hide in a wicker basket we keep up there LoL. Stitch is very very sneaky, she is the adventurous one of the two.. I love having so many animals around, they make life so much more interesting :0)
Anyhow, I had a good day of activity considering I am still dealing with a pulled hamstring, however it is feeling a little better each day so that is good. Hopefully I'll be running amd training again in a week or so..
All of my steps came from daily activity, I kept busy most of the day doing errands and some projects around the house. Nothing all to exciting to be honest. Just another day of recovery 🙄
Anyways, that was it for me friends.. take care!



11421