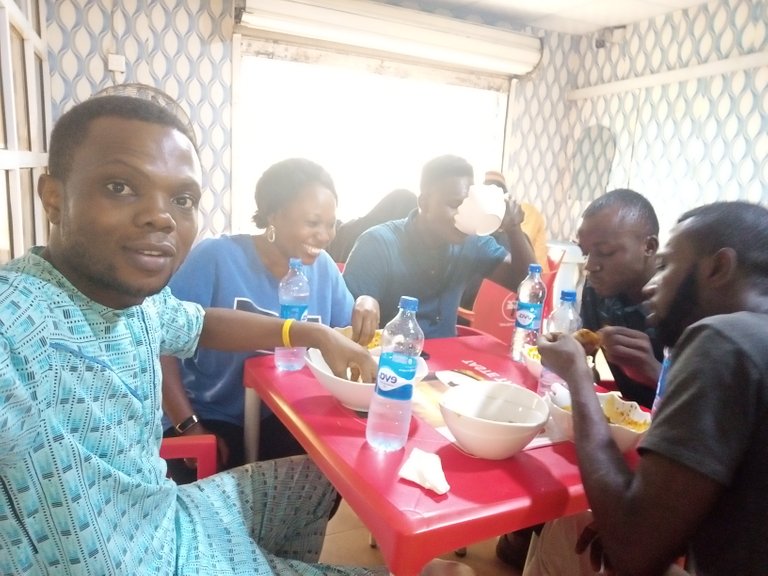 Hanging out with @stevenmosoes, @emekasegun, @gracehills and @sweezmayor
I had a pretty good time hanging out with Steemian friends today. Thankfully, I had subjected my body to 30 mins of rigorous sweat inducing aerobics in the morning especially because I knew I was gonna binge on food. It's almost impossible for friends to come into Ibadan from other states in Nigeria and not insist on eating the local delicacy; Amala and Abula. We had so much to eat and so many laughs in the process. I still feel very full right now but I have no regrets. I will work out tomorrow morning to burn any accumulated fat from today's excesses. I hope you. All had a great day too.
Cheers and thanks for reading!






9789