Firstly a picture of me with one hard potato and a couple of green tomatoes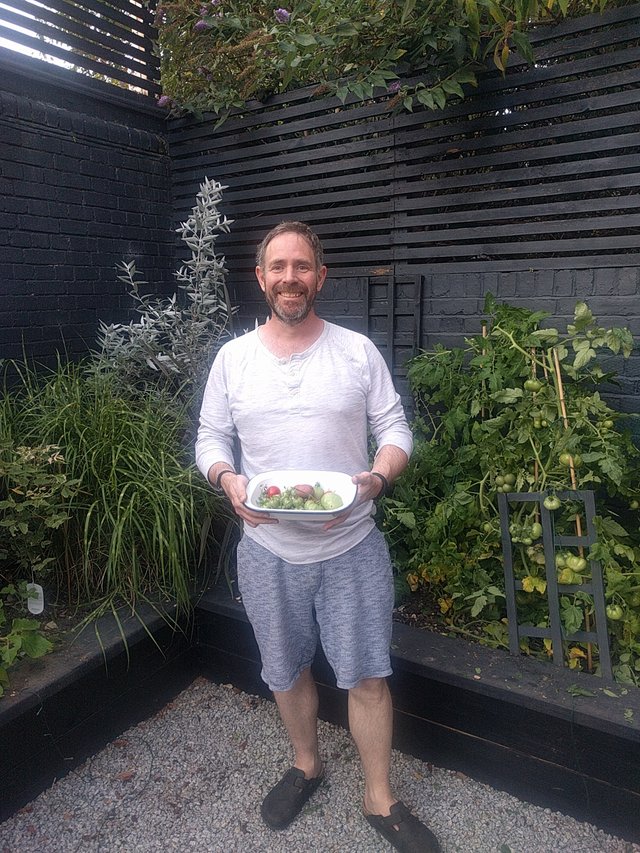 Blondie and I managed to elevate the wild tomato plants to prevent the slugs destroying them.
Lots of twine and stakes were required!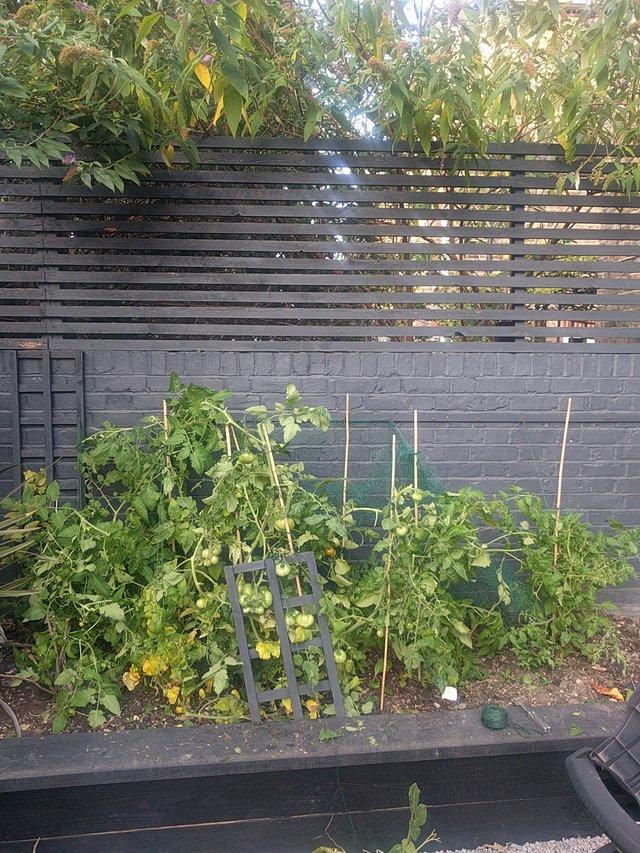 Below is the tomato bed before we took some restorative bondage and discipline on the wild things.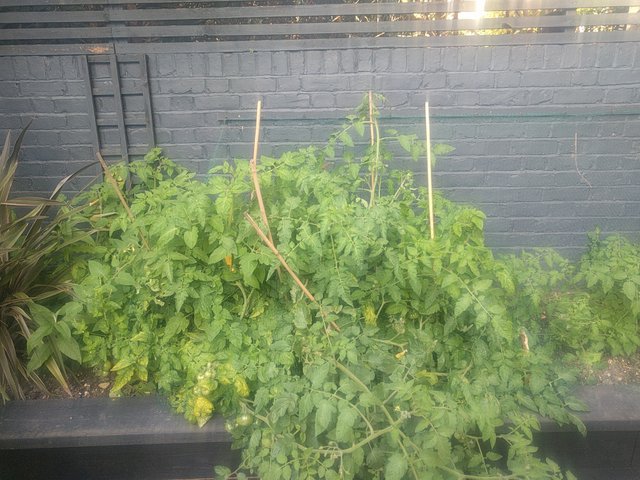 10803

Daily Activity, Gardening, Walking

Height
176 cm

Weight
88.1 kg

Body Fat
%

Waist
cm

Thighs
cm

Chest
cm