Anticipating A_C_C
Awakening Consciousness Conference.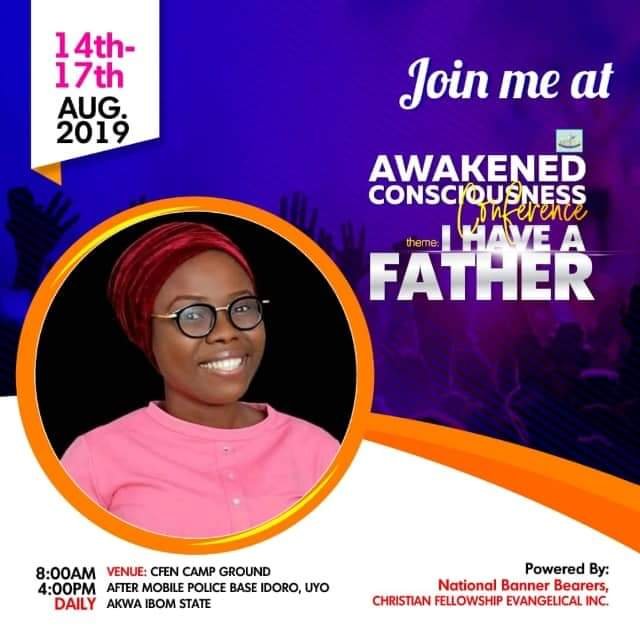 Theme:- I have a father
It is happening life @ Christian fellowship Evangelical Uyo, Akwa-Ibom state, Nigeria.
You cannot miss this for anything.
I will be there, hope you too.
I seize this chance to invite all my brethren in @sc-n and @steemchurch as a whole.
You won't regret coming.
I have Father, and he is in heaven, do you too have a father, if yes then come and experience the fatherly touch.




6000