My Actifit Report Card: November 19 2019
SO FINALLY GETTING TO TRY POST FROM THE DAPP! I GOT MY 1000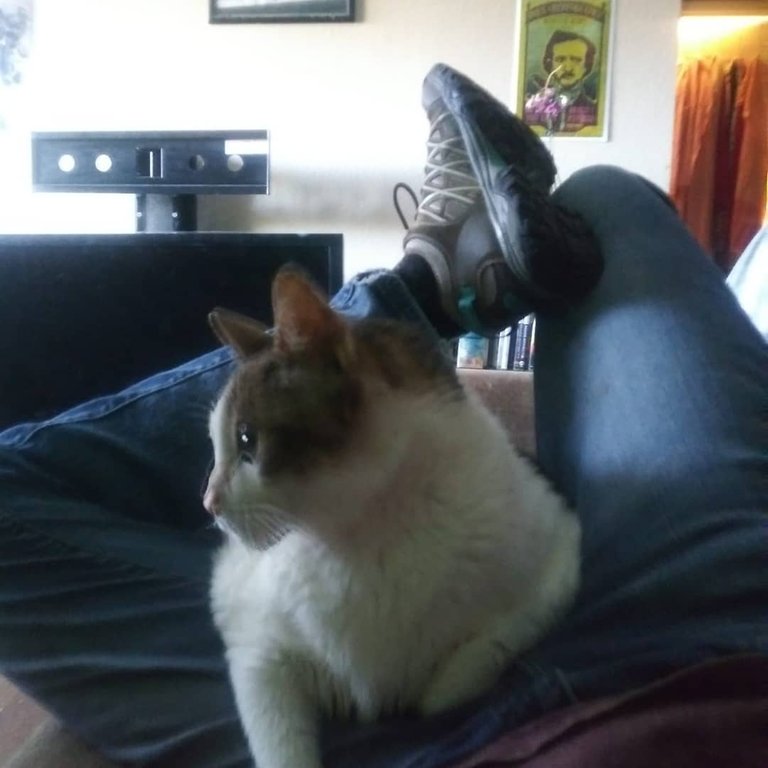 (Picture Taken By me. Samsung Galaxy 7sEdge )
What a hard day. I was up all night with Fat Cat. He took his last breaths before my eyes. I tried to resuscitate him. It was already pass. 12:34 am. We adopted him. He just sat in a room with a tarp because he was so fat he couldn't use a kitty litter box. His brother passed from cardiac arrest. When we adopted him we put a tarp down in the entire house. Made him walk to get his food. He was 35 pounds when we adopted him. 18 when he passed. Despite his fat problems, he was really an ok cat. His death wasnt expected.
---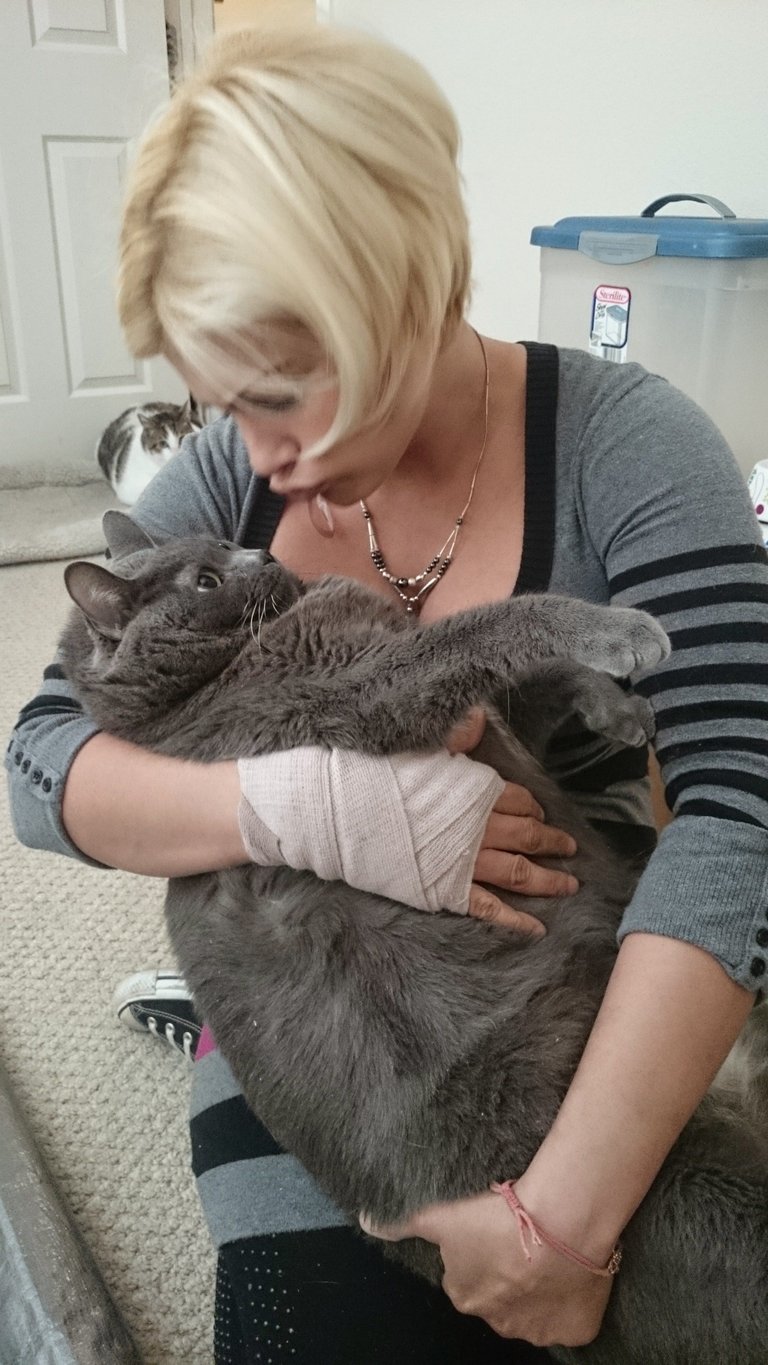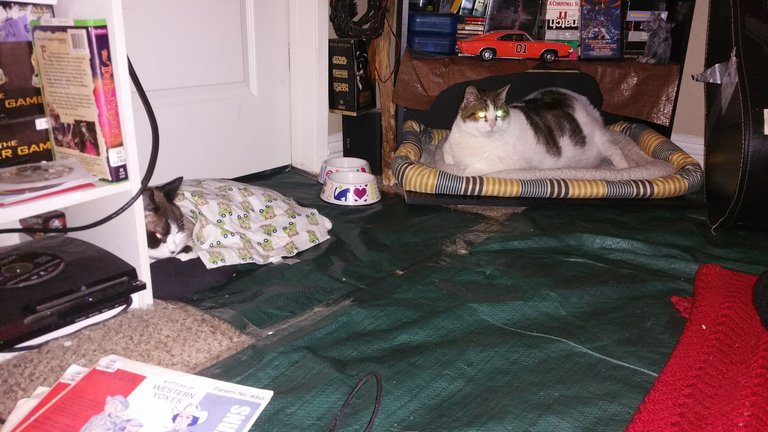 ---
His brother was all grey; beautiful. The anesthesia had adverse effects on him after a simple surgery to close a hole in his neck from an abscess we were currently treating with antibiotics. It was like first this hind legs gave out, then he wouldn't even blink. I tried so hard to save him. We are trying not to be sad but he was a part of our family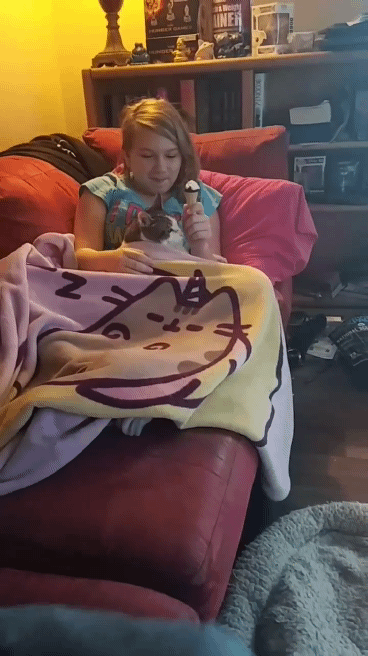 (Gif made by me. Samsung's Galaxy 7edge)
---
---
He had three great years here with us and a second life. The person's who owned him were full time workers and well they wanted someone to take care of him Luckily they pay vet cost. I did pay for some on Care Credit.
So we went out to Muddy Mountain Wilderness Trail, I got to hike. YES IT HURT LIKE HELL, but I did a little. And when I couldn't, I sat down. Now my phone had died so honestly I think I walked double. Appointment with one specialist tomorrow. Heres hoping some answers. I doublt it.
Slow and steady wins the race right? So I'm going to try to share my activities and improvements along the way! If you guys havent signed up for an account with the Steem Blockchain,
WHAT ARE YOU WAITING FOR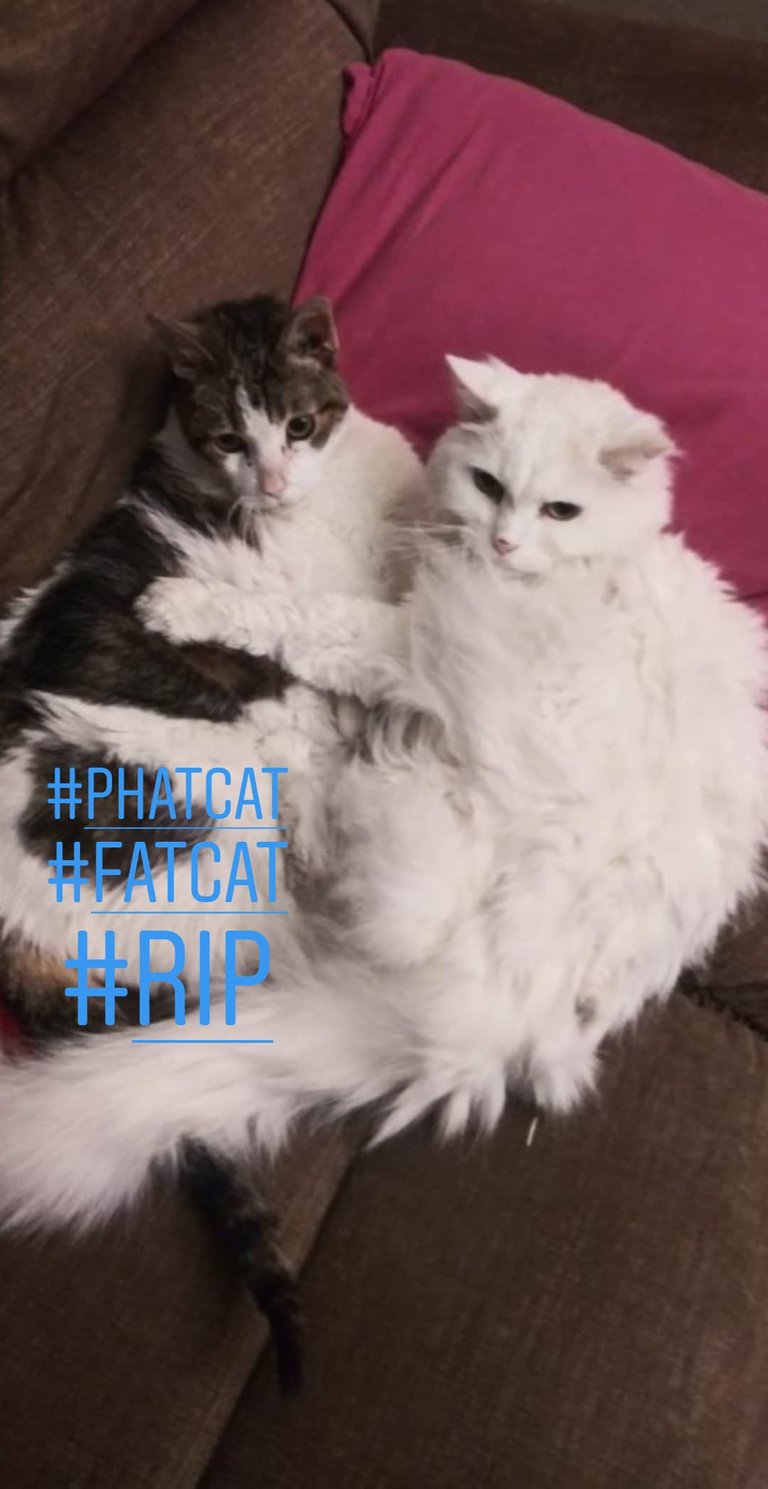 Click this Thumbnail to join Steem Blockchain
ARE YOU A MOVER? LIKE FITNESS? TRY ACTIFIT TO EARN TOKENS AND CRYPTO REWARDS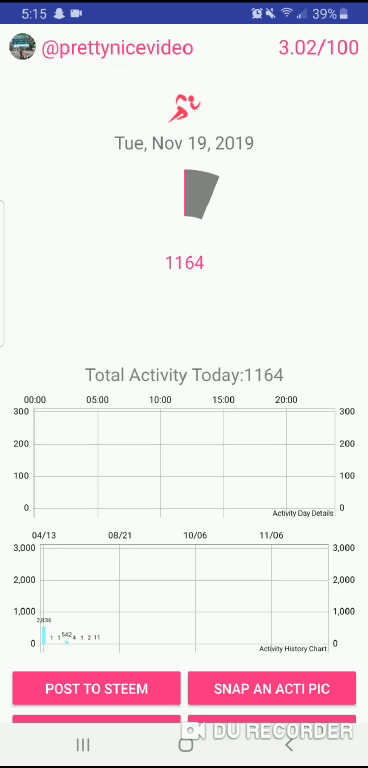 Click here to check out and join Actifit
<br><img src="https://cdn.steemitimages.com/DQmXv9QWiAYiLCSr3sKxVzUJVrgin3ZZWM2CExEo3fd5GUS/sep3.png"><br><table>   <tr>        <img src="https://cdn.steemitimages.com/DQmRgAoqi4vUVymaro8hXdRraNX6LHkXhMRBZxEo5vVWXDN/ACTIVITYCOUNT.png"> </tr>   <tr>        <div class="text-center"><b>1168</b></div>  </tr></table><table>    <tr>        <img src="https://cdn.steemitimages.com/DQmZ6ZT8VaEpaDzB16qZzK8omffbWUpEpe4BkJkMXmN3xrF/ACTIVITYTYPE.png">  </tr>   <tr>        <div class="text-center"><pre><b>Hiking</b></div></pre></div>   </tr></table><table>    <tr>        <img src="https://cdn.steemitimages.com/DQmdnh1nApZieHZ3s1fEhCALDjnzytFwo78zbAY5CLUMpoG/TRACKM.png">        <td><div class="text-center"><div class="phishy"><h6>Height</h6></div>          <h6>5.1 cm</h6></div></td>      <td><img src="https://cdn.steemitimages.com/DQmfSsFiXem7AxWG1NCiYYPAjtT4Y7LR8FsXpfsZQe7XqPC/h1.png"></td>       <td><div class="text-center"><div class="phishy"><h6>Weight</h6></div>          <h6>122 kg</h6></div></td>      <td><img src="https://cdn.steemitimages.com/DQmVqJVEWUwicFRtkEz2WYq2mDH61mQLDsrzN1yBrKLrpyZ/w1a.png"></td>      <td><div class="text-center"><div class="phishy"><h6>Body Fat</h6></div>            <h6> %</h6></div></td>      <td><img src="https://cdn.steemitimages.com/DQmPJ2Vvi3mBQXKHoy5CTG7fyLFWMG8JaAZ8y1XZFeDkRUC/bd1.png"></td>  </tr>   <tr>        <td><div class="text-center"><div class="phishy"><h6>Waist</h6></div></div>         <div class="text-center"><h6>23 cm</h6></div></td>      <td><img src="https://cdn.steemitimages.com/DQmZ2Lfwg77FLaf3YpU1VPLsJvnBt1F8DG8y6t6xUAKnsYq/w1.png"></td>       <td><div class="text-center"><div class="phishy"><h6>Thighs</h6></div></div>            <div class="text-center"><h6>31 cm</h6></div></td>      <td><img src="https://cdn.steemitimages.com/DQmbbAAFy6hwwBWqtSmcSwosTyNZi9rcd6GNeugQRY9MF1h/t1.png"></td>       <td><div class="text-center"><div class="phishy"><h6>Chest</h6></div></div>         <div class="text-center"><h6> cm</h6></div></td>        <td><img src="https://cdn.steemitimages.com/DQmbaoNBT5Unnjqh8JgP6TPj4mFKFnyKkLgP6eDYnnkiLkB/c1.png"></td>   </tr></table><div class="text-center"><img src="https://cdn.steemitimages.com/DQmY5UUP99u5ob3D8MA9JJW23zXLjHXHSRofSH3jLGEG1Yr/A-10.png"><a href="https://bit.ly/actifit-app"><img src="https://cdn.steemitimages.com/DQmQqfpSmcQtfrHAtzfBtVccXwUL9vKNgZJ2j93m8WNjizw/l5.png"></a><a href="https://bit.ly/actifit-ios"><img src="https://cdn.steemitimages.com/DQmbWy8KzKT1UvCvznUTaFPw6wBUcyLtBT5XL9wdbB7Hfmn/l6.png"></a></div>
---
---