"Slow but sure". This is suitable quote of the day for me since I didn't walk much today. I was just milling around the hospital doing my routine job, attending a meeting, and discussing about some kind of medicines.
A girl from farmacy department gave a leaflet of a new supplement for bone. I took and read it. It provides a good simple information that we should take care our bones.
I was thinking that the information is important to share in my actifit post. Here it is: "One out of two women and one out of eight man will be affected by osteoporosis in their lifestime".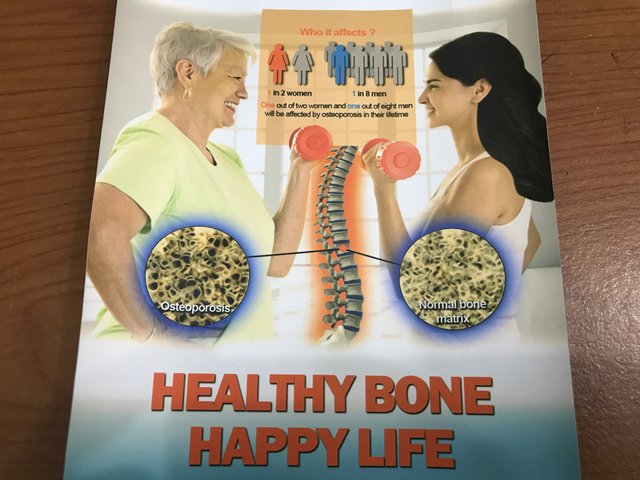 We should be aware that we could be at a risk to have osteoporosis.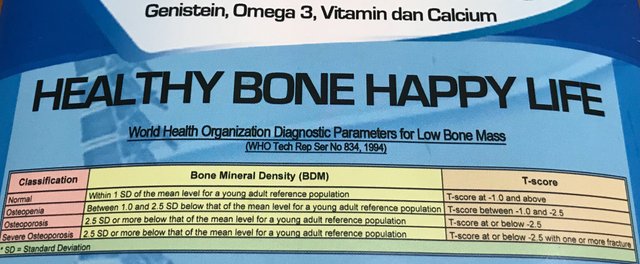 That is why we need be active everyday. Our bones needs exercise and activities to keep them strong and dense. Our bones also need genistein, Omega-3, and calcium.



5111