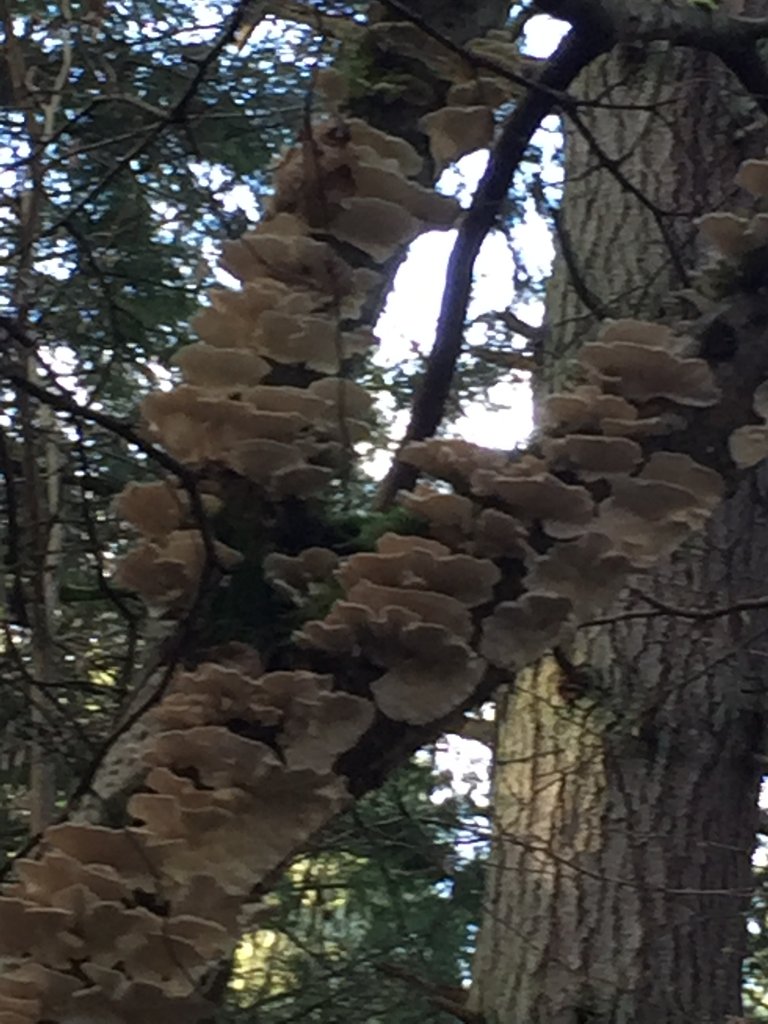 Greetings and good day Beautiful Actifitters!! 🚶🏻‍♀️👣🚶‍♂️🦶🌿🦋🌼🎼🌸🙋🏻‍♀️
Welcome back and welcome to my fitness report. Hope you had a wonderful lovely day.
About me same as usual, the experience of going out walking around the neighborhood and elsewhere will always be the same but the environment and nature always changes, something that we don't normally pay or give much attention to, but they're there when you look hard enough to view it with open eyes and the essences of nature.
The walked overall was wonderfully beautiful. We had another warm and bright sunshine today.
After returning from my morning walk I watched a show on Netflix then had fallen asleep for about a good hour or so. And after waking up and peering out the window seeing that the sun was still shining warm and bright I decided to take another walk this time to the nature trail.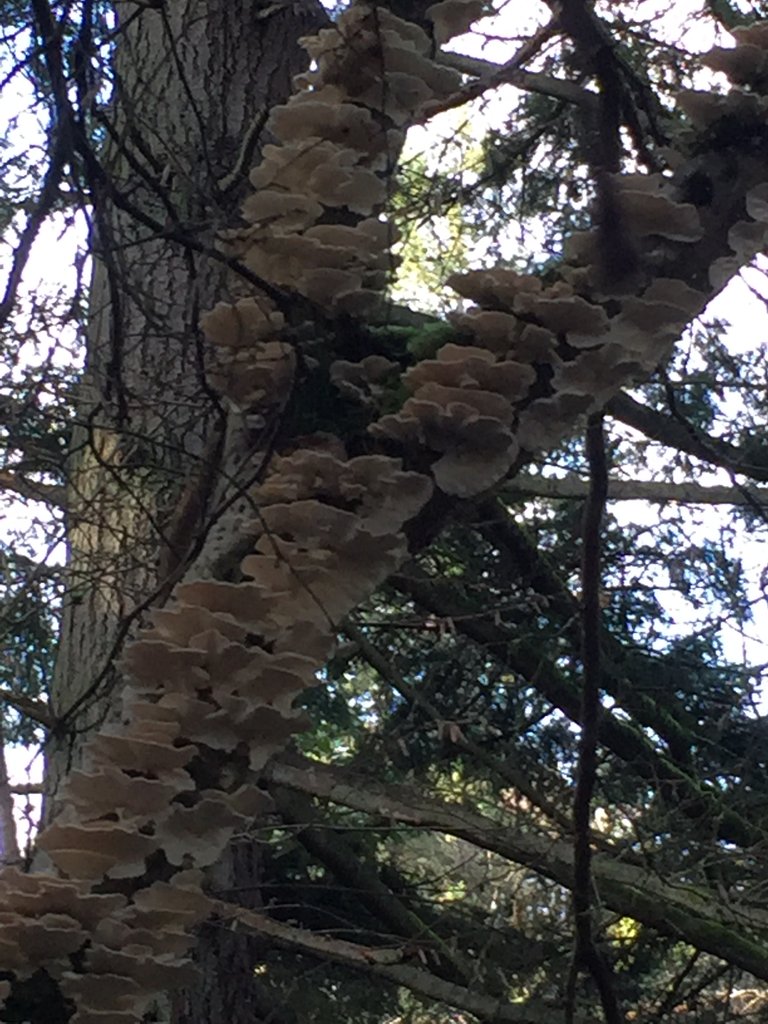 While there I noticed and saw these lovely images of mushrooms, I supposed, stuck living its life on this huge tree and its branches. It looks fascinating intriguing, at least to me. I've no idea if this can be eaten or can be used for medicinal healing of some sort.
I also managed to watch the pond with creatures swimming in it and listened to the sounds of frogs and birds around the surroundings while I sat on the bench.
Then finally it was time to walk back to the house where I relaxed and just chilled out.
Thanks for stopping by and reading as well as your support. I certainly hope you'll stop by and join me again soon. Have a great day and enjoy your activities. Cheers!
Rogerine, xoxo 😚
Enjoy the music 🎶