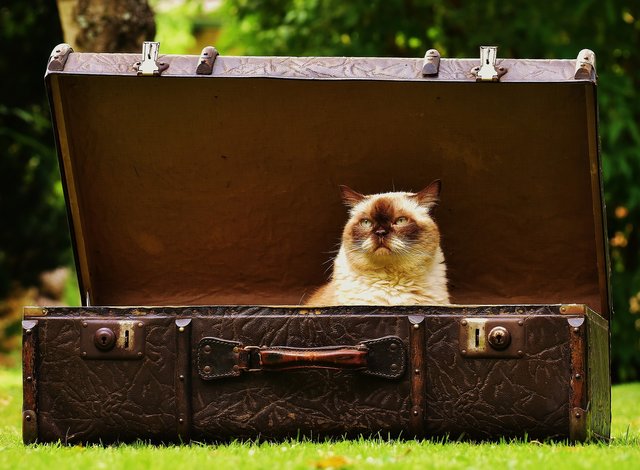 Image by Alexas_Fotos from Pixabay I'm not really packing the cat.
I've got about ten days off work and it is already really great! We're going away tomorrow for a few days for a family wedding and the last few days have been clearing my back-log of jobs.
You know, all those chores you have to do like renewing your library books, returning unwanted goods to the store, submitting your meter readings, not to mention taking the car to the car wash before it goes into the garage for its annual MOT.
I finished my buff, but otherwise not much has happened on the #needleworkmonday front. I have lots of stash from the shop that is closing down, and I've bought fabric to make new curtains and cushion covers for my living room ... but they are all Autumn jobs :)
HF21
Hard fork 21 is heading this way this week: @tarazkp has written a great post explaining what HF21 is all about and advising us to wait and see. Things may be a little rocky for a few days after the hard fork, but it will settle down. I wasn't planning to post next #needleworkmonday, but I'll be back sooner or later :)
SPI Giveaway
We had five contestants for the 5 SPI giveaway: @tattoodjay, @phoenixwren, @lordvdr, @marblely and @barbara-orenga. Really nice to see a mix of new and regular #needleworkmonday posters. Thank you everyone for taking part.
A bit more information about SPI
I've written about Steem Power Investments in this post - it's a great way to invest and save regularly. SPInvest has continued to do well with about 18,000 token sales now. Follow @spinvest to keep-up-date with the latest news.
So now to our winner ...
And it's @marblely!
Congratulations! 5 SPI tokens have been transferred to your S-E wallet.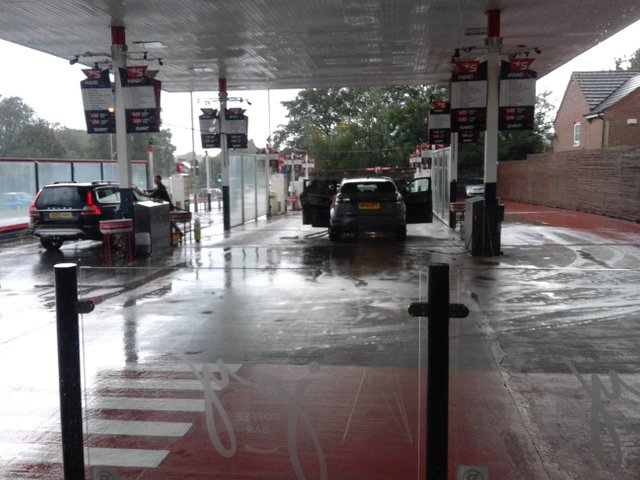 It was pouring with rain at the carwash ... luckily they have a newly fitted waiting lounge for customers.


8326