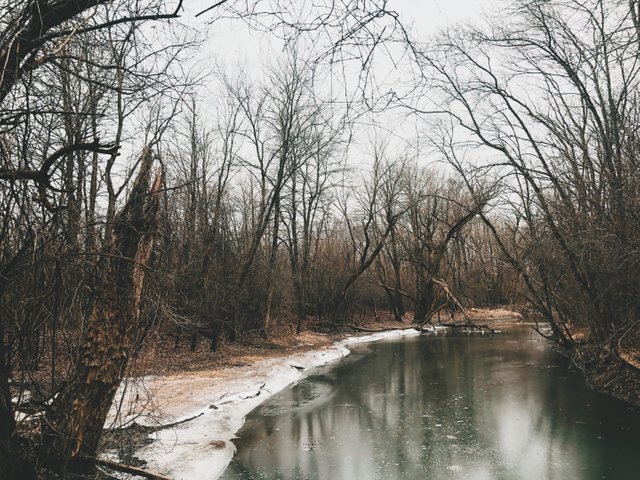 To make up for yesterday's shorter walk and because my wife is having some friends over for a craft night, I wanted to take Stella for a much longer walk today. We walked around our neighborhood like we usually do, but we also went down by the Oak Leaf Trail, or at least the part sort of near our house, near the Menomonee River Parkway. It's a nice little trail along a river. You can hear the freeway from it, and it's right near some major roads, but it's also secluded enough that you feel like you're in the woods.
If you can kind of tune out the noise and just enjoy the surroundings, it's quite pleasant. I did have headphones on, as usual, but I always listen to podcasts or books instead of music, at a low level, and with noise cancelling off. For obvious reasons, I want to be able to hear what's going on around me. Not just when we're on roads and want to hear cars, but just in case some sketchy people try coming up to us. Sadly, we do live at least adjacent to some seedy areas.
We went about 6.5 miles today.
I'm hoping to move far away from the city at some point in the near future, but we'll have to see how things work out.
In addition to the walk, I also did a lot of chores around the house. Since I had the day off and my wife didn't, I said I would clean up the house a bit for her get-together tonight. I also chopped up some firewood for her so they can have a little fire in the fireplace. All in all, it was a pretty active day for a day off.
Tomorrow, I've got another job interview that I'm crossing my fingers for. I definitely want to get back to full-time work, at least for a while. I need Steem to get back up over $1 and then maybe I won't need to work so much! Kidding, of course.



19377

Daily Activity,House Chores,Walking