The supermoon was stunning in person, but is so difficult to capture in a picture. I stumbled across the large, bright moon on my walk to the grocery store as it hovered just above the surrounding apartment buildings.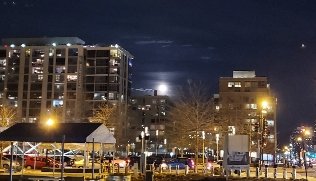 One of the downsides to city living is not being able to stargaze like I used to do growing up in a very rural area. I still remember an incredible display of the Northern Lights one night in Michigan, something that rarely ever happened that far south.
Anywho, I managed 12,000 steps from normal daily activity and a brief walk to the store after work.



12065

Daily Activity