Fmwas super tired after the day yesterday, I hit 16k steps and that's not bad at all.
This roof we have no old roof to take off.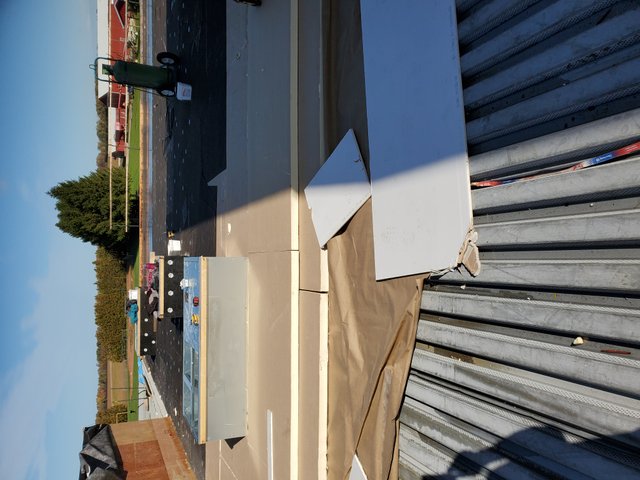 (@actifit fix the side was photo upload)
This is a different style roof as it is a school it has to have a layer drywall before the insulation for fire I am guessing.




16895