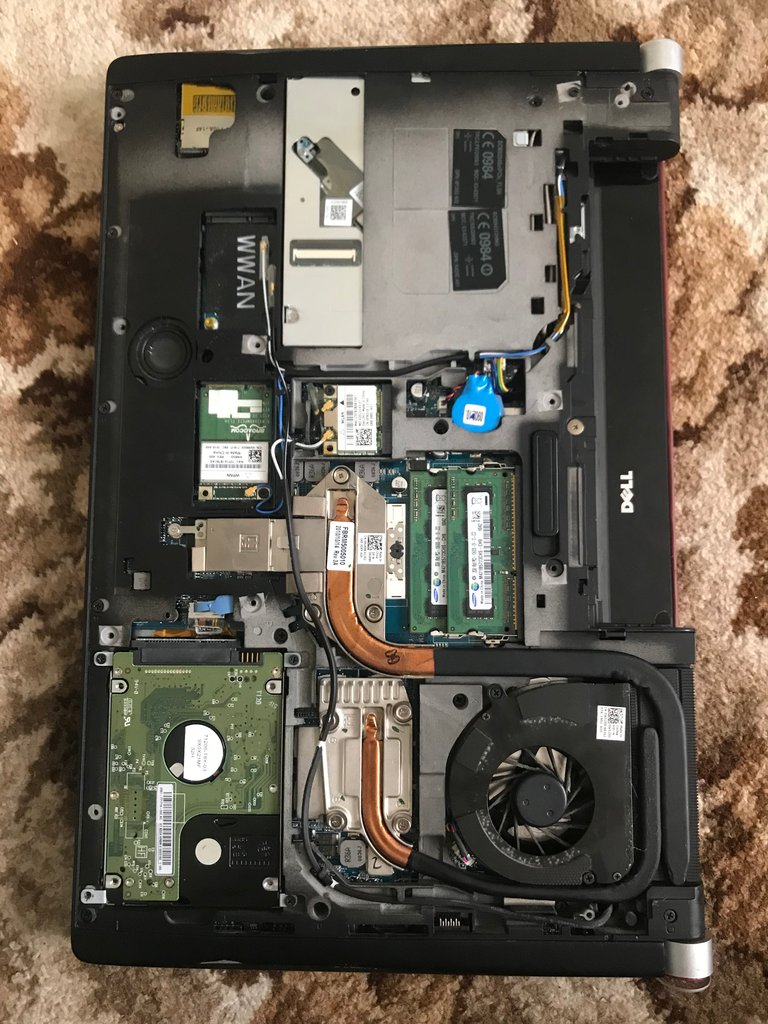 First time I have managed a good walk in ages it has been too wet for boot sales and most of them are coming to an end. Went to one I have never been to today, it's a lot smaller than the others but with most of them ending it's this or nothing at the moment.
Currently without a Laptop (see picture) it seems to boot but nothing appears on screen. I needed a vga cable to test if it's the screen or not. Could have ordered one from Amazon but car boots are good for bits and pieces like this.
As luck would have it first stall I picked one up for 50p, the bad news though is it didn't work which means I probably have a gpu fault and will need to get a replacement motherboard.
The laptop is a Dell 1645 i7 duo core and has been a good workhorse. I now have the dilemma of to either get a cheap one for now and get this repaired, then the cheap laptop can be a standby. Or do I just get a decent one now and keep an eye out on EBay for a suitable secondhand one and just pop the HD in (that tested ok).
I am currently making do with an iPhone and a Raspberry Pi, I must say the Pi has been fairly decent and I can get by with it for now. The issue is, that whilst I don't want to struggle on with this set up we are approaching Black Friday and Cyber Monday deals and it would be galling to buy something now and see it a good bit cheaper in a few weeks.
I have a few posts to catch up with as well though I am still waiting on the parts for the metal detector. Looks like they are on the slow boat from China (est delivery 29th Nov).
Also in the Rugby Argentina didn't put the fight up against England I expected, they did themselves no favours with the sending off either. We then had no game against France, though it wouldn't have had a bearing on England progressing.
I have a bit of money against England to win based on their group match performances, but they were quite good against Australia I must say. The price hasn't really moved much on them, with New Zealand the clear favourites. Even after the win against Australia the price hasn't moved.
I just can't see England beating New Zealand but after watching the game against Australia I wouldn't now say they have no chance at all.


7508