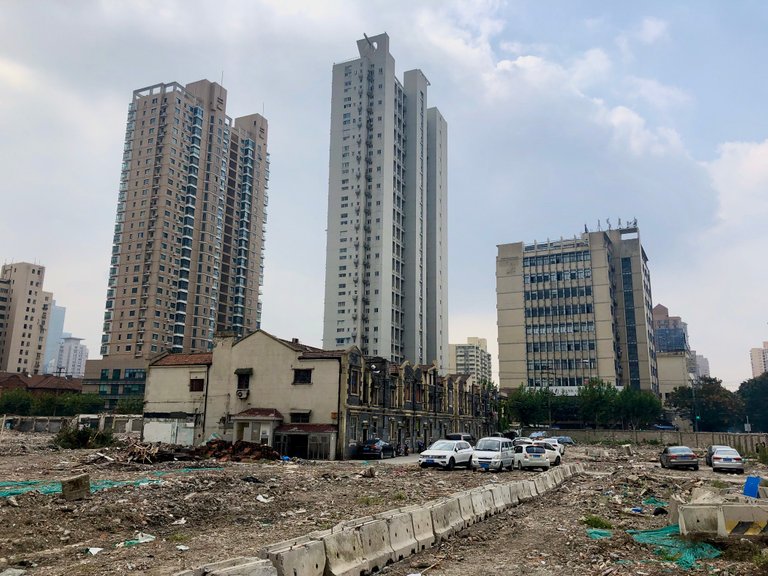 Old and new together. Old can chai very soon. This is the last row of house in very big neighborhood. Lots of people before living at here. Now all go away. Except you see is one family still have they clothes out to sun dry.
Workers now maybe live into the houses. Also just waiting for the last few people to leave the nail house. Much can do to plan the tall buildings while they are making soup, making the dumpling, washing and cleaning and living still in they house.
This the China is slow slow go. Turn into the now China. No is bad or good. Just is.


16443