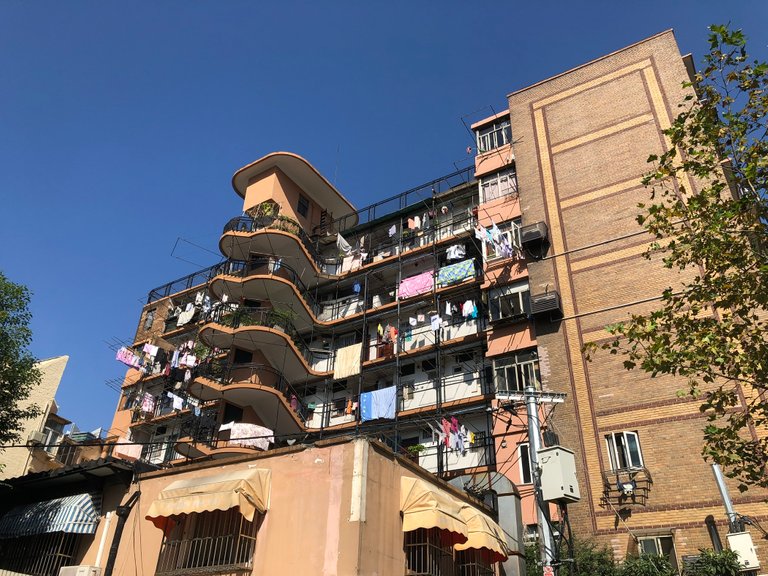 Everywhere in the downtown of the Shanghai, you can see this kind building. You look and no expect. But then look again can see is nice old building. Not new stupid building made of the plastic.
Here is nice building I walk by today. So beauty the blue sky. So pretty the way the stairs are. Funny they put best part on back of building, yes no yes?
I thinking maybe thoses people no think is nice house. But just to live there in the downtown and have the nice outside like this. I don't care. Can make husband to fix the inside!



8910