@actifit is an application that impressed me from the start. I love what the team behind the development of this platform is doing.
To start, from the time they showed up on Steem, the updates on the mobile application and the website were steady. They keep adding features which improve the user experience while also improving the standing among the Steem community.
If memory serves me right, Actifit was one of the first apps to integrate the features of the Steem wallet. Having the ability to power up/down and claim one's Steem rewards from the platform was a big step at a time when most applications were not doing it.
Now, we see Actifit taking the lead again.
To my knowledge, it is the first application that allows people to handle both Steem and Steem-Engine based tokens.
In their latest update, the team announced that the S-E tokens they partnered with, are now available for download via their wallet. Just like one can claim Steem rewards, he or she is also able to claim SPORTS, PAL, and ZZAN right from the site.
We also can see the balances of the tokens that are on Steem-Engine.
The integration with Actifit and Steem-Engine is something that takes things to another level. Improved wallet experiences is crucial as platforms proceed forward.
Here is a suggestion: pay attention to this idea moving forward. There might be something else in the works.
Last week, we saw the introduction of the marketplace on the Actifit platform. This was another breakthrough that is starting the ball rolling. I would expect the marketplace to scale up quickly over the rest of the year since it is going to be such a vital part to the Actifit ecosytem.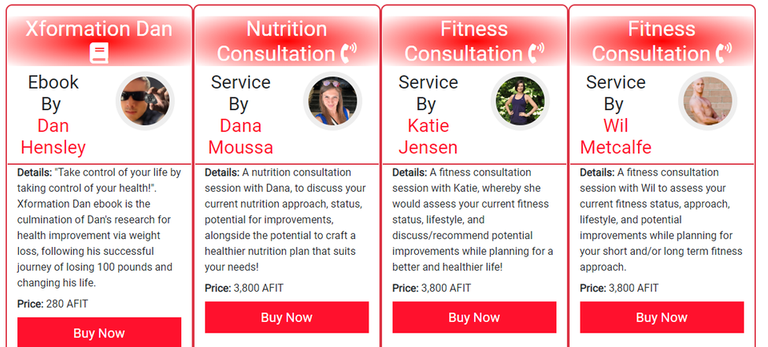 I will say that, in my conversations with @mcfarhat, there is nobody more dedicated to Steem than he is. This is an individual who firmly believes in the potential of Steem and is intend on doing his part to make it come into being.
One of the observations I had is that Actifit is becoming a more central (not centralized) part of the Steem ecosystem. It is already one of the more heavily used applications. We are now seeing it adding functions that provide people with uses they do not have elsewhere.
Certainly, we are better served to have someone so committed to Steem developing an application that is taking on a bigger role within the community.
Here is the full post explaining the recent updates with Actifit.
https://steempeak.com/actifit/@actifit/view-and-claim-your-s-e-tokens-limiting-historical-view-more-api-endpoints-daily-updates-1564045117126
---
If you found this article informative, please give an upvote and resteem.