My Actifit Report Card: October 20 2019 Burwell Beach

A Morning Walk around Burwell Beach
I slept in a bit this morning, we 5:30 may not be a sleep in for everyone, but it is for me, and I checked the weather app I use and it said partly cloudy, so I decided to head back to The Woodmont Area and swing by Villa Rosa, which I shared shots of in this recent post where I said I would keep swing back there as I wanted a shot of it with some nice colorful clouds in the background, and I got lucky to get just that today.
It was a lovely sunrise with some nice colors in the sky and I took a bunch of shots with my camera, and this post is different from most of my evening actifit posts in that all of the photos in this post were taken today, Starting with two shots with my Camera that I quickly edited, and then some taken with my Cell Phone while walking around.
Well, I say walking around, but with such lovely colors in the sky I was to busy taking some photos so didn't get the 6K steps I have been planning at the beach, only doing about 4K steps then, but managed to get some steps in around the house and around the neighborhood to reach my step goal today, between watching the two Rugby World Cup Quarterfinals that were on today, South Africa and Wales won the games today so now the semi finals are set for next weekend.
I havent been online much at all today, so am behind on visiting posts and replying to comments but I will try and catch up this evening ;)
OK and now on to today's photos , Starting with Villa Rosa with nice colors in the sky as a backdrop, this was a single exposure which I quickly edited for this post, and when I have more time I will merge the bracketed exposure shots I got into an HDR image and see how they turned out, but I am semi-happy with this shot for tonight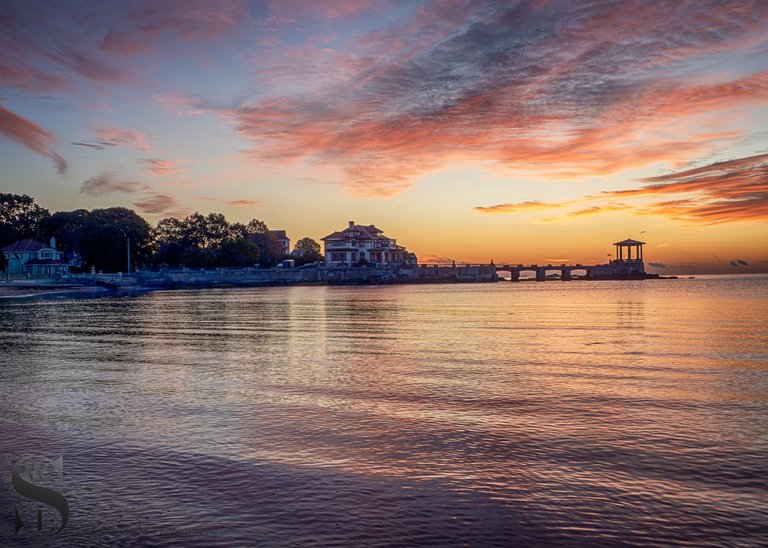 Sony A7iii 32mm F9 1/13 Sec ISO 100
Click here to view larger



Next up I have this simple shot of someone out fishing on the sound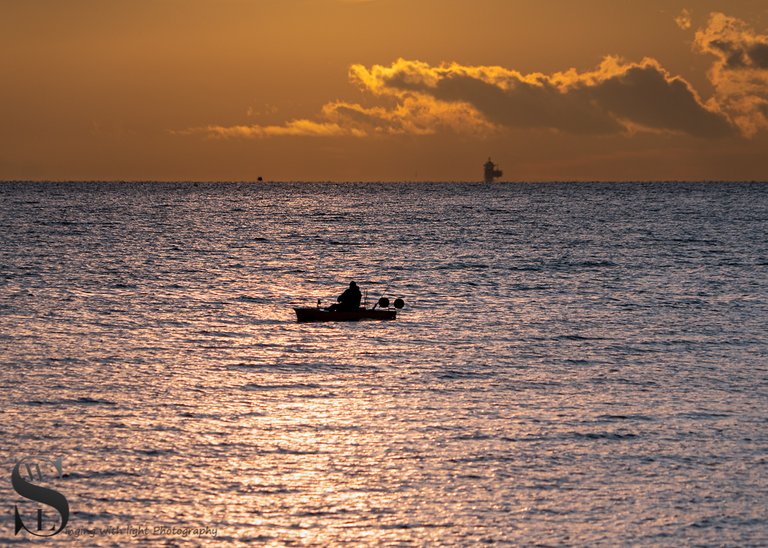 Sony A7iii 240mm F8 1/500 Sec ISO 100
Click here to view larger



Shots taken with my iPhone on this mornings walk
Starting with this shot along the beach and of Villa Rosa as the colors were coming out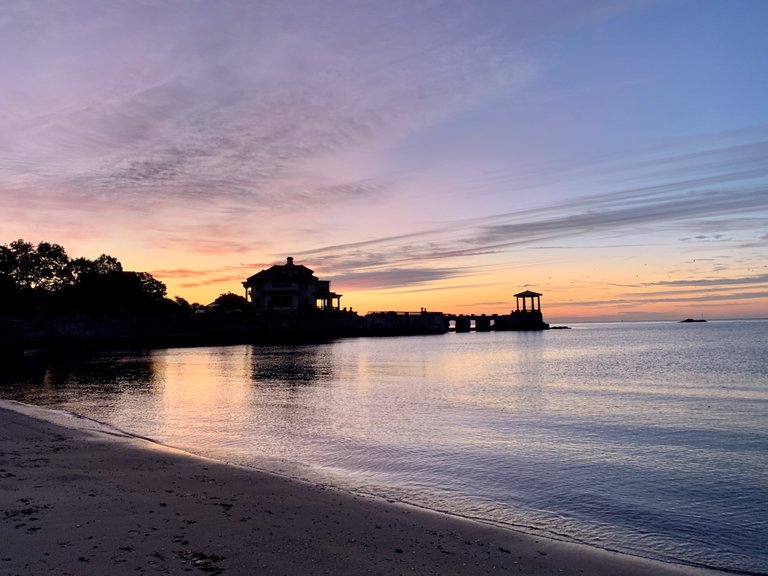 iPhone XS
Click here to view larger



I walked back and forth this beach a few times getting various shots in each direction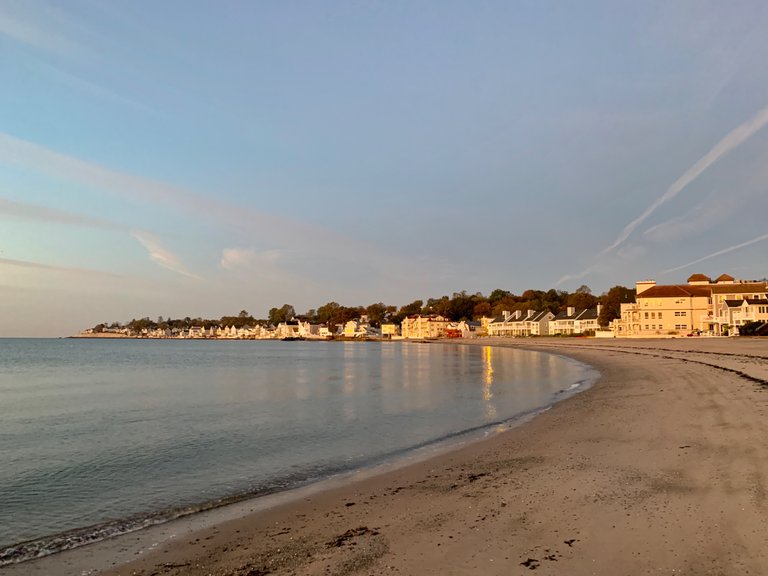 iPhone XS
Click here to view larger



And a little later on as the colors were changing in the sky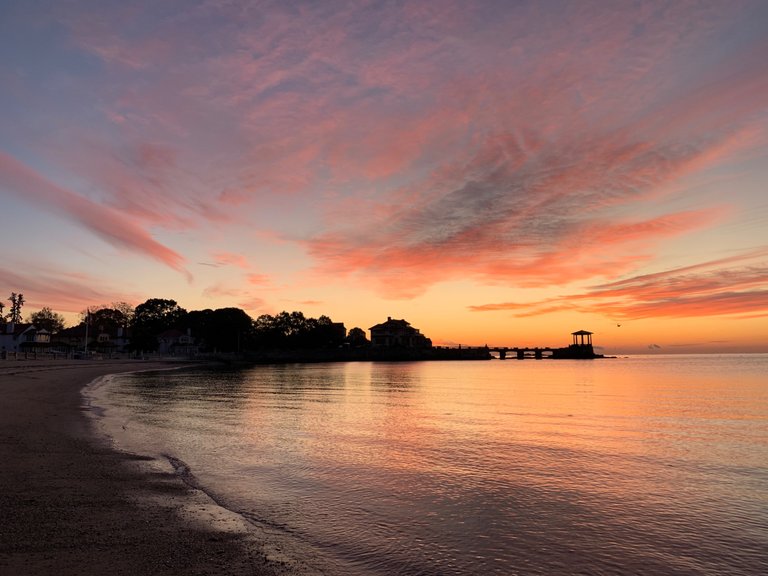 iPhone XS
Click here to view larger



And Another just before the sun was about to rise, I got into position to catch the sun rising under the dock on the Villa after this and took a few shots, froma quick look at them I hope I will get a shot that I can merge, edit and share some time, but don't have time to do that tonight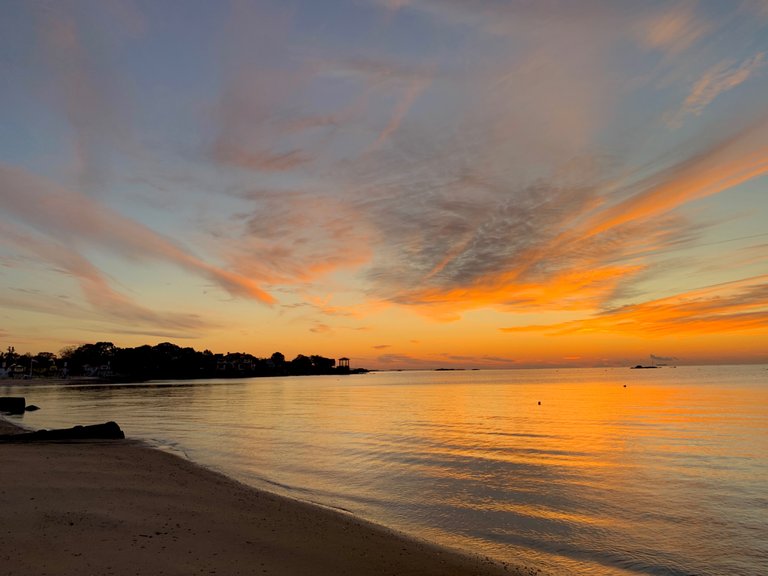 iPhone XS
Click here to view larger



And this next shot is as I started to get some steps in after the sun rose, looking in through the Gate to Villa Rosa, I am not sure if I was just in a good mood after seeing a nice sunrise, but it looked a lot nicer to me this morning than the previous times I have looked through the gate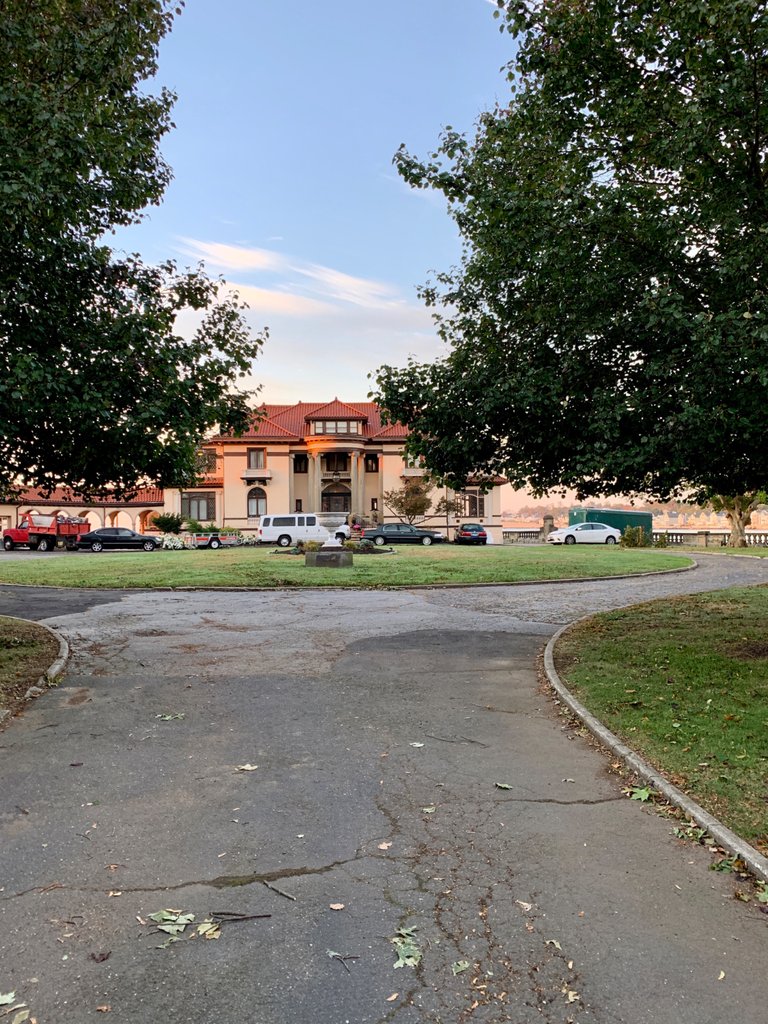 iPhone XS
Click here to view larger



This is a shot as I was walking past Anchor Beach Headingto Woodmont Beach, some cool and interesting clouds inthe sky this morning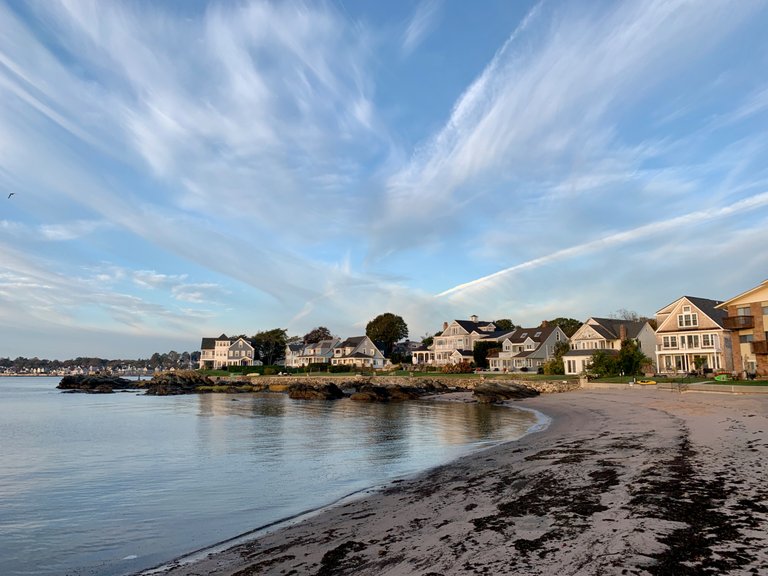 iPhone XS
Click here to view larger



And just opposite where my car was parked was this colorful tree that I had to snap a shot of to share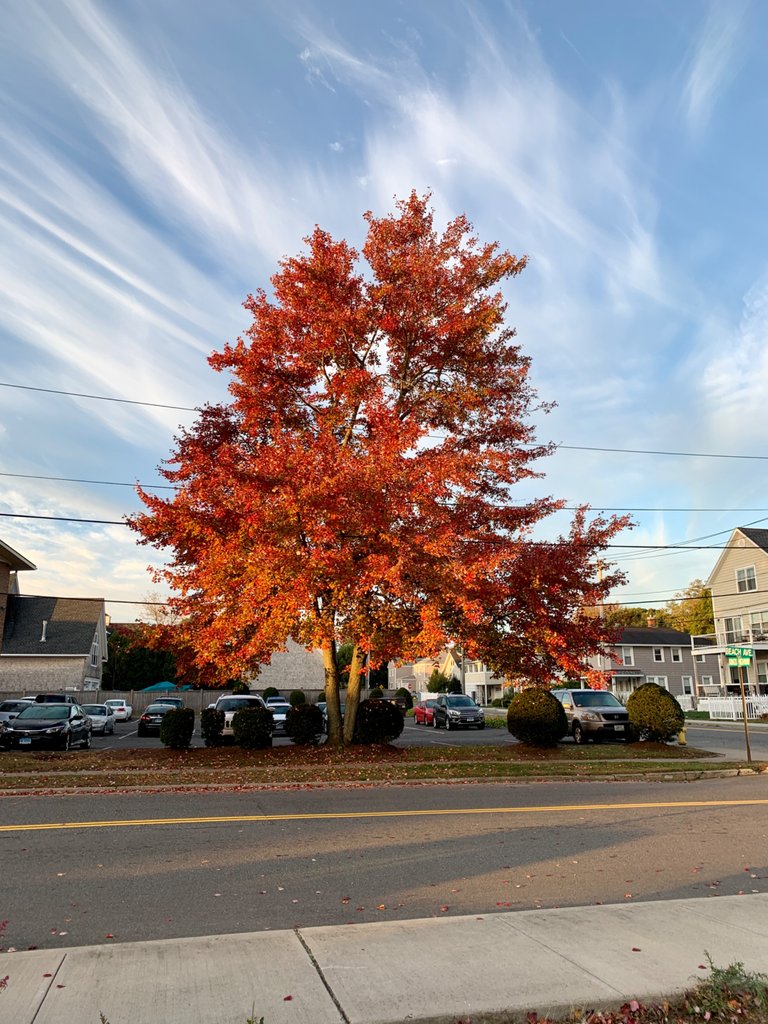 iPhone XS
Click here to view larger



And that's all folks
---
unless stated otherwise all photos used in my posts are taken and owned by myself, if you wish to use any of my images please contact me.
---

---

steemusa is a Community for and supporting those from of in the United States, and now is in the process of rebuilding stronger than ever join us on Discord







!steemitworldmap 41,223424 lat -73.000940 long Burwell beach Milford CT d3scr




10602

Daily Activity,Photowalking,Walking
---
---