My Actifit Report Card: November 5 2019 A seat for one

A seat for one
Today was a kind of standard work day, the temperature was not to bad this morning at around 44F so I went for a little stroll before work and a walk after lunch to get most of my steps in.
In a recent post @wwweibe and myself set ourselves a quick challenge to get photos on a normal perhaps ordinary subject, and we decided in SteemUSA to expand the quickfire Fast and Furious challenge to members of our community, and I started it off yesterday with the subject of a Seat, I was going to make it bicycle seat, but decided to make it a little broader and hopefully easier for others to join, so my SHots in tonights post are all seat related.
I am sharing a few shots related to this theme three taken with my camera and edited, and a few taken today with my iPhone
Starting with this shot of one of the seats of a row of the Citibike for hire bikes found all over the city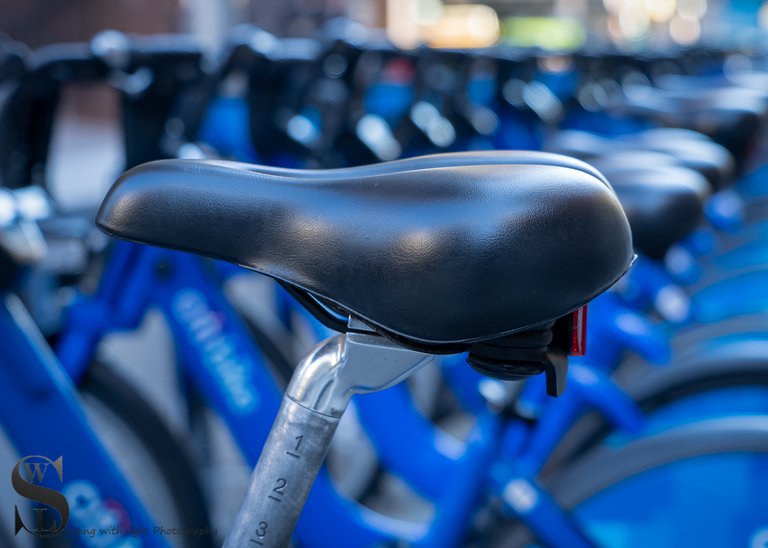 Sony A7iii 87mm F5.6 1/60 Sec ISO 500
Click here to view larger



Next up a pretty new and colorful Huffy Bike seat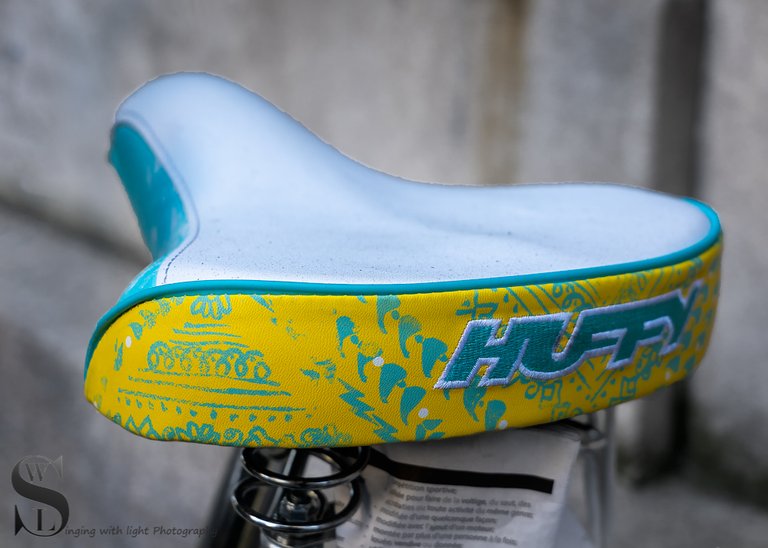 Sony A7iii 73mm F5.6 1/60 Sec ISO 200
Click here to view larger



And finishing off the camera shots with a seat that has clearly had a lot of use.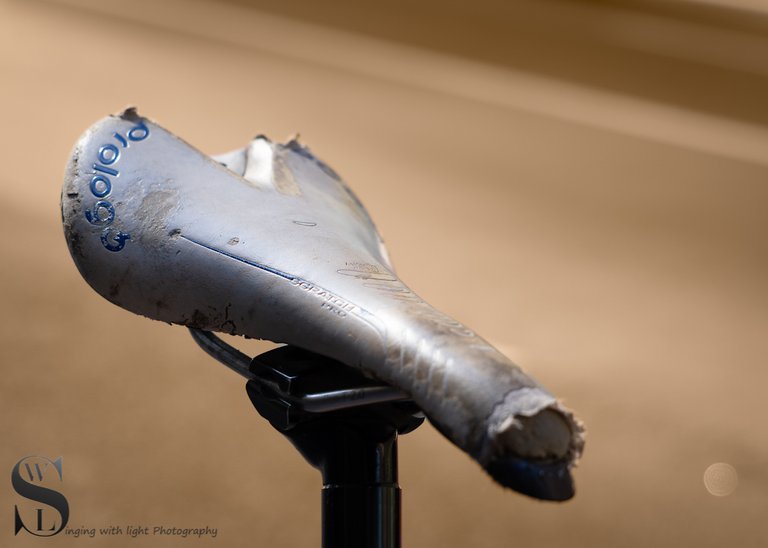 Sony A7iii 85mm F5.6 1/60 Sec ISO 100
Click here to view larger



And continuing the Bicycle seat theme I set with some shots from my Iphone today
Starting with a shot i did in a mono edt on the default camera app on the phone, this is one of the manu food delivery peoples bikes, you can se its eating cooler in the city when they have the glove thingies on the handle bars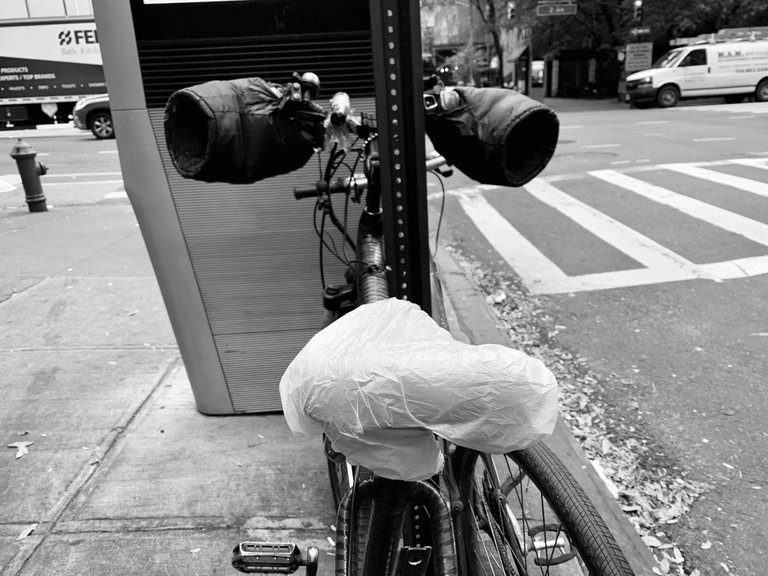 iPhone XS
Click here to view larger



this next shot I wanted to do selective coloring on, to highlight the colors eat and take away the distracting backgroundso tried out a couple of free apps on the App Store and came across Color Pop which is free and easy to use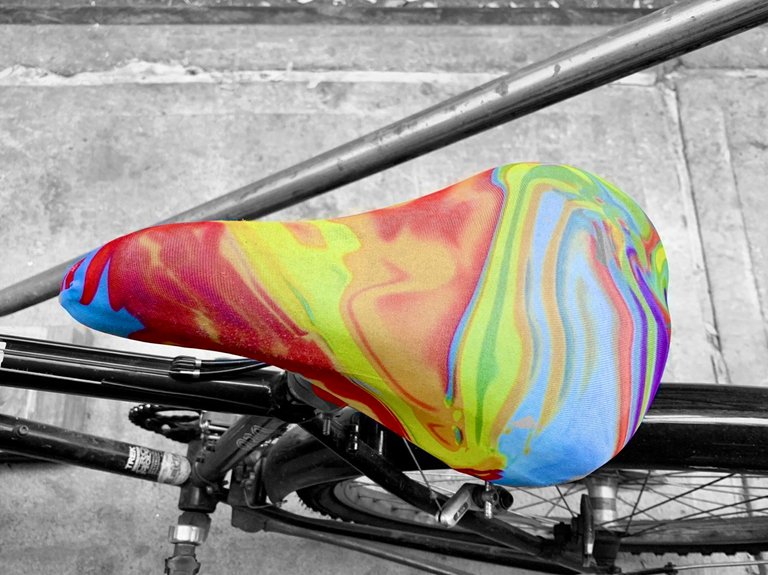 iPhone XS
Click here to view larger



In fact s easy to use I tried it on a couple of other shots
I did not know Fuji Make bike seats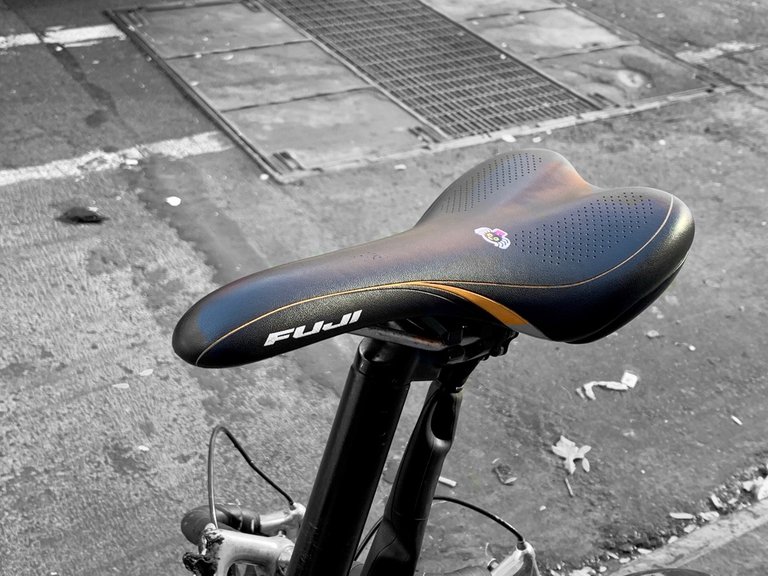 iPhone XS
Click here to view larger



And i liked the red glow on this one a bike for liveries from a deli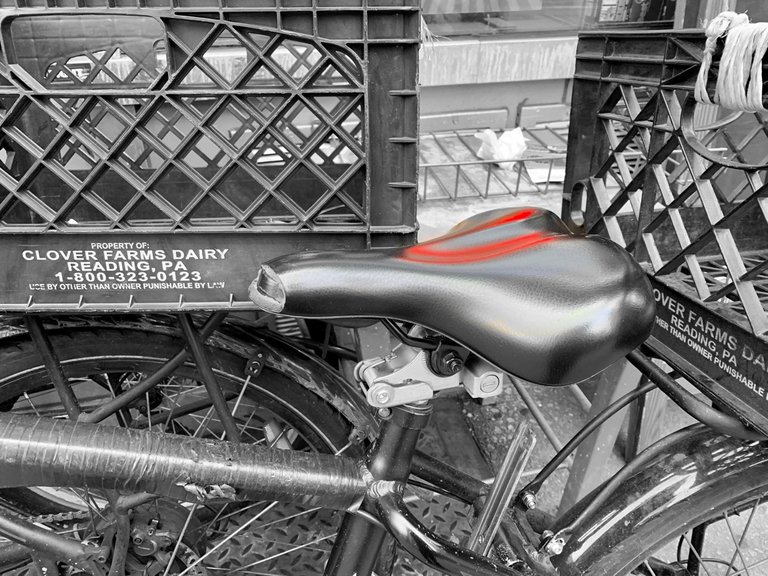 iPhone XS
Click here to view larger



And finishing off with another mono shot, seeing plastic bags on seats and handlebars is quite common in the city especially on delivery bikes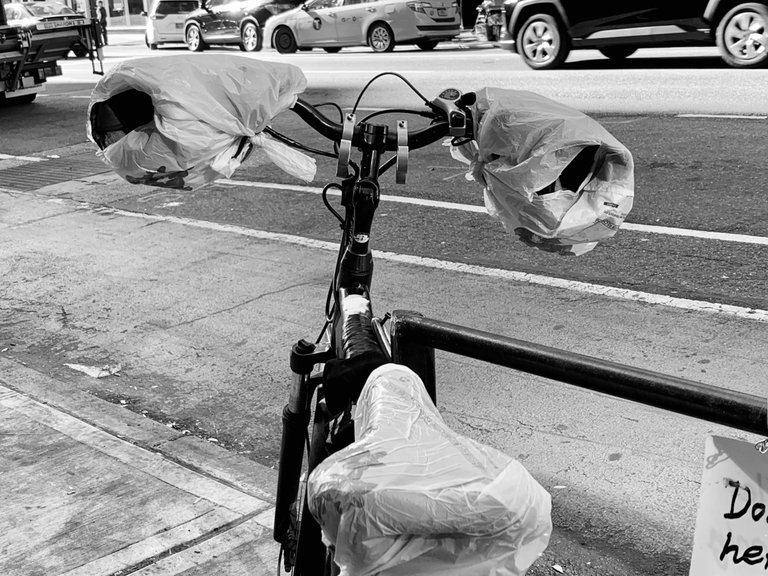 iPhone XS
Click here to view larger



And that's all folks
---
unless stated otherwise all photos used in my posts are taken and owned by myself, if you wish to use any of my images please contact me.
---

---

steemusa is a Community for and supporting those from of in the United States, and now is in the process of rebuilding stronger than ever join us on Discord







!steemitworldmap 40.752412 lat -73.976960 long Midtown East NYC d3scr




13390

Daily Activity,Moving Around Office,Walking
---
---