Tree Tuesday and New Shoes
This evening post will be a mix of a Tree Tuesday Post which is hosted by @old-guy-photos, and an actifit post.
Back in Fall, we had some nice colors and I got out a few times taking photos around Milford where I live and shared some back then but saved a few for over winter when I knew I would not be getting out as much for photos and today is such a day to share a few shots of trees with fall colors, starting with this shot looking at the Duck ponds falls with some lovely warm colors at there peak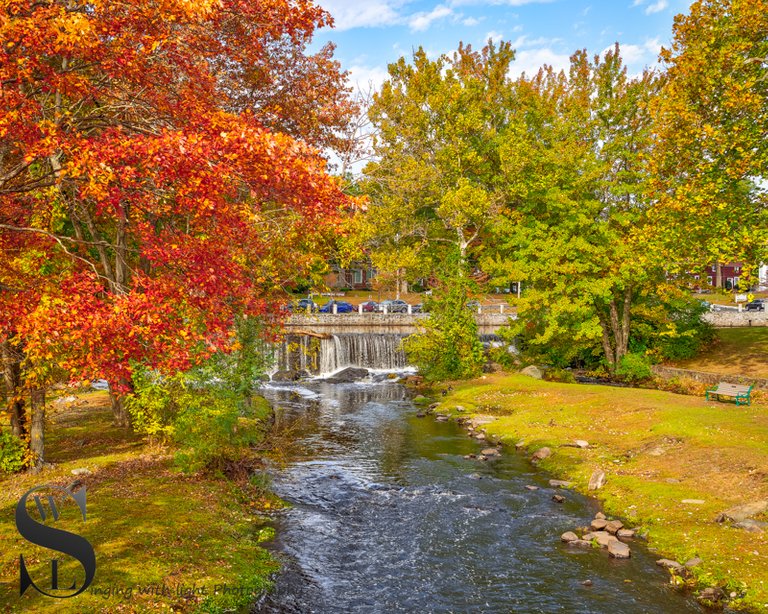 Sony A7iii 34mm F8 1/80 Sec ISO 100
Click here to view larger



Now diverting from trees for a shot related to my activity today for the actifit portion of the post, most of my activity today was walking around the Mall, ever since I smashed both my knee caps when I was about 19 years old I walk in what some may say a strange way, some may say it is Charlie Chaplin style of walking, well that does make me wear through shoes quickly, and I chucked out one pair last week that I had worn through the insoles and they were starting to feel uncomfortable, and yesterday the same was happening to my second pair of shoes I have been using, so I popped to the mall to look for a new pair of shoes, now these days I find either Vans or Sketchers most comfortable for me, so thats what I was looking for, I didn't find any Skechers I liked, but had a few options for Vans as shown in the next photo.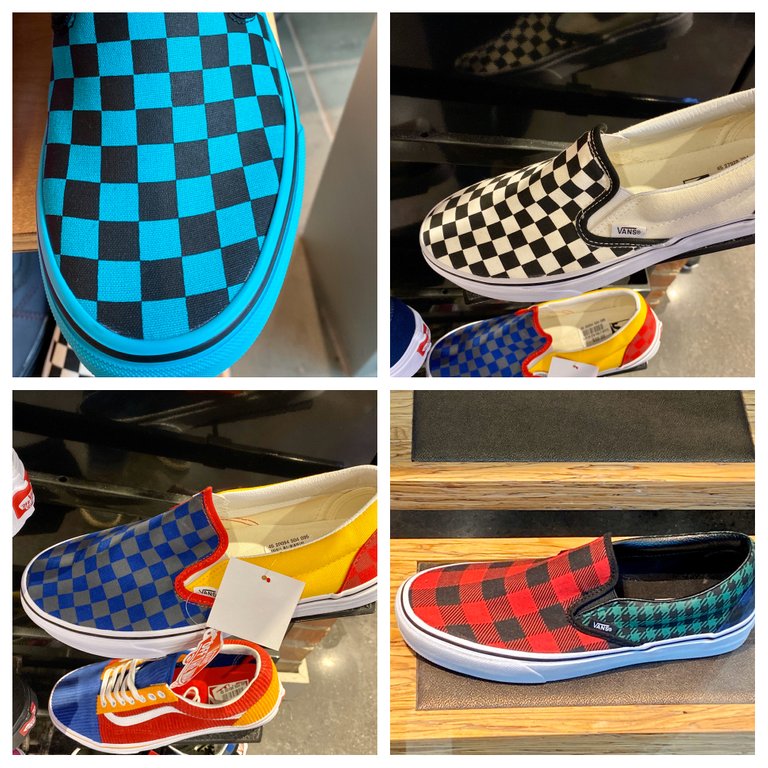 iPhone 11 Pro
Click here to view larger



Guess which Pair I ended up buying?
MY wife quite liked the Blue Pair when I send her these photos, but you will have to scroll tot he end of the post to see which ones I brought.
And back to tree Tuesday with this shot over the Duck pond Looking at City Hall with some nice early fall colors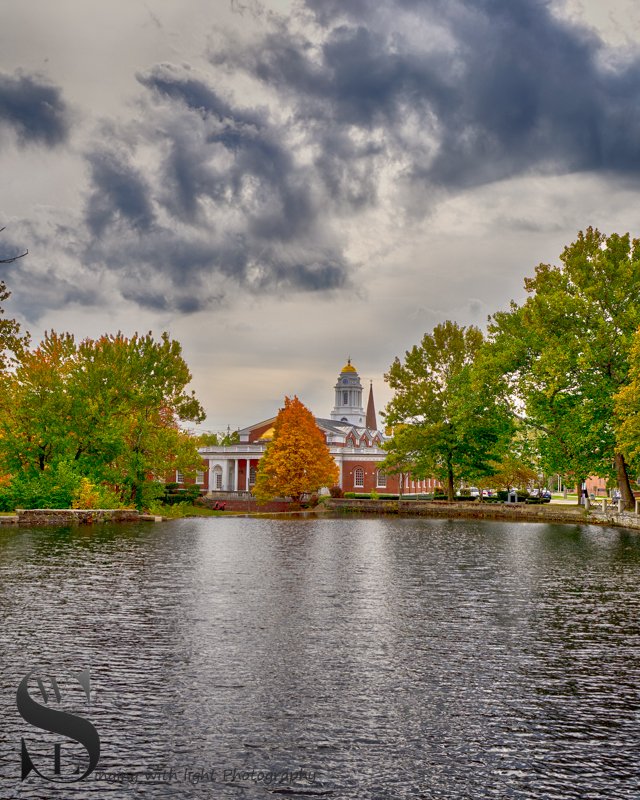 Sony A7iii 30mm F8 1/200 Sec ISO 100
Click here to view larger



And plenty of trees in this next shot while walking around Milford back in Fall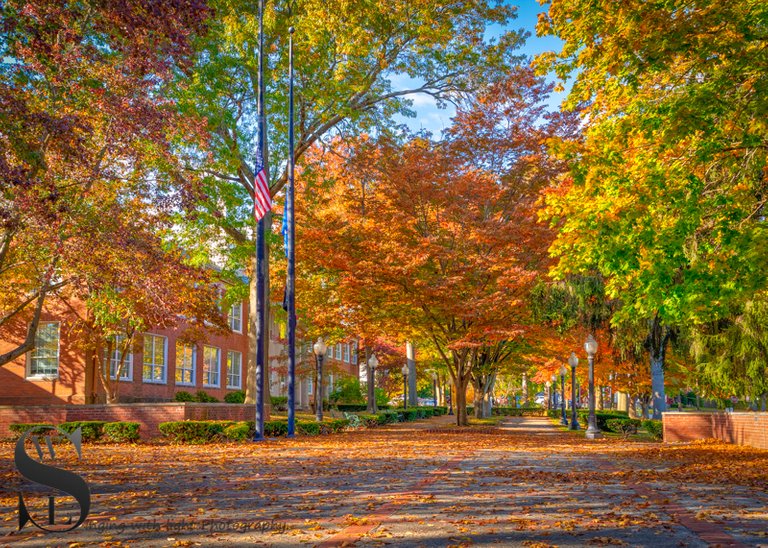 Sony A7iii 32mm F8 1/60 Sec ISO 200
Click here to view larger



And here are the shoes I picked up today, Even though I wear mismatching colorful socks to work, I used to wear fairly plain ordinary shoes to work, but as I am now in my last month of working I decided to go with more colorful shoes, tomorrow I will probably walk to the Skechers shop on 5th Avenue to get a second pair of shoes, I like to alternate between shoes these days I find my feet do better when I do that.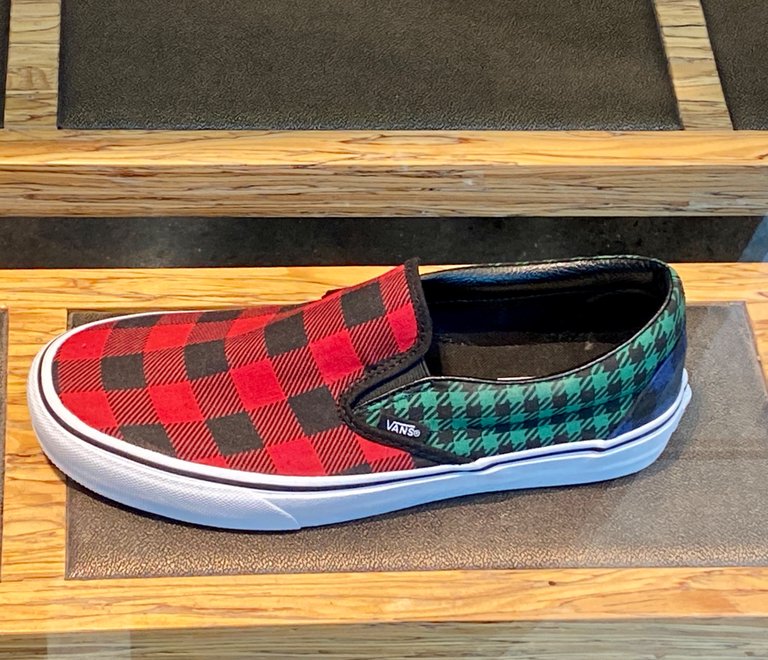 iPhone 11 Pro
Click here to view larger



I did about 5K steps back and forth between shoe shops in the mall before I decided on the pair I wanted, and then did another 5K just to break them in a little
Holybread Game
the Holybread is now live, click the link if you want to try it out, I have been playing it a little and it seems quite interesting
And that's all folks
---
unless stated otherwise all photos used in my posts are taken and owned by myself, if you wish to use any of my images please contact me.
---

---

steemusa is a Community for and supporting those from of in the United States, and now is in the process of rebuilding stronger than ever join us on Discord









!steemitworldmap 41.225508 lat -73.057755 City Hall Milford CT long d3scr




10172